The Antutu benchmark scores are in for the newly launched 2020 Apple iPhone SE, and they confirm what many have suspected or known intuitively about the cheapest modern iPhone you can get right now.
(Update, June 24: It's finally available for purchase in the Philippines! Read 2020 Apple iPhone SE now available in the Philippines. For postpaid, see this: 2020 Apple iPhone SE: Globe, Smart postpaid plans.)
The more compact, more affordable iPhone has higher benchmarks than the fastest, most expensive iPhone from the previous generation — the iPhone XS Max.
In Antutu's tests, the A13 Bionic-powered iPhone SE scores an impressive 492,166 points, ranking it ahead of every other Apple smartphone outside of the iPhone 11 series. The A12 Bionic-based iPhone XS Max, by contrast, manages 443,337 points.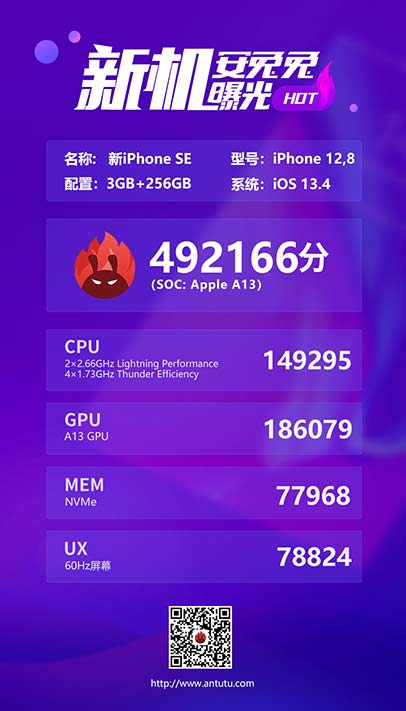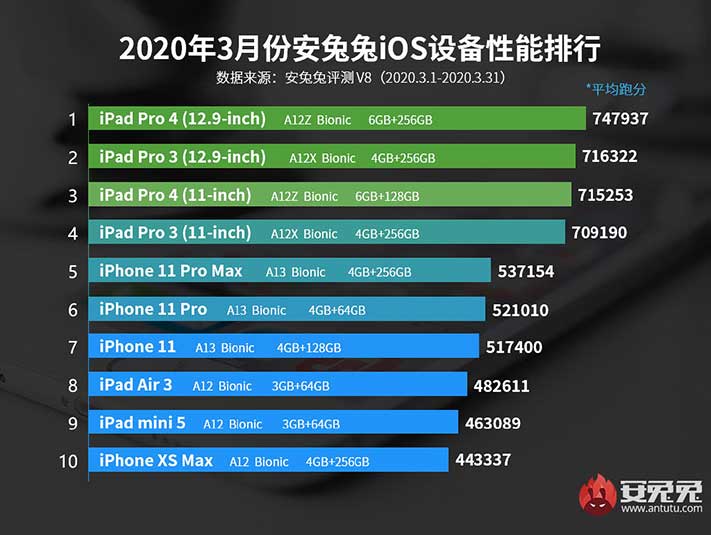 Meanwhile, the iPhone 11 comes in at a whopping 517,400, and the iPhone 11 Pro and iPhone 11 Pro Max post higher numbers than that. The difference in scores between the iPhone SE and iPhone 11 models could be attributed to RAM configuration; the iPhone SE pairs the A13 Bionic chipset with 3GB RAM, compared to the iPhone 11 series' 4GB.
Take note also that the Antutu scores for iOS and Android devices are not really comparable to one another, as they run on different operating systems.
SEE ALSO: iPhone 11 series' A13 Bionic tops 'best mobile processors' list
Of course, the king of the hill is still the 4th-generation iPad Pro tablet with a score of 747,937. Still, if we're talking about raw power, the proof is out there that the 2020 Apple iPhone SE is quite easily the most powerful handset you can get without spending flagship money.
In the Philippines, this year's iPhone SE starts at P26,490 or around $522 for 64GB storage, whereas the 128GB and 256GB storage models are priced at P30,490 ($600) and P36,490 ($719), respectively. The iPhone XS lineup, including the iPhone XS Max, is no longer listed on Apple's website.
2020 Apple iPhone SE specs
4.7-inch LCD display, 1,334 x 750 resolution
Octa-core Apple A13 Bionic
64GB/128GB/256GB storage
12-megapixel, f/1.8 rear camera
7-megapixel, f/2.2 front camera
Fingerprint reader (front-mounfed)
Up to 8 hours video streaming, up to 40 hours audio playback
18-watt fast charging via Lightning port
iOS 13
IP67 water resistance
The new Apple iPhone SE's official product video
---