After a long a wait, the Realme 6 Pro is finally official in the Philippines, adding to the list of fully featured but aggressively priced smartphones for the local market.

Unlike other options in the same price bracket, however, only the Realme 6 Pro, and its stablemate, the Realme 6, offer a 90Hz screen, which is a huge selling point not just for mobile gamers who want faster, more consistent frames when playing, but also for any user who wants a fluid experience.
In the camera department, the device has been likewise upgraded with a 64-megapixel primary sensor and an extra shooter on the front for group selfies. The battery and charging get upgrades, too, while the design is more striking this time around.
If you look at the new Pro's specs sheet, you'll find there's quite a lot to like here. But what about the usage experience? Can this phone deliver on its promise of powerful performance and features to match? Read our full review of the Realme 6 Pro to find out.
Price and availability
In the Philippines, the Realme 6 Pro has only one variant with 8GB LPDDR4x RAM and 128GB of UFS 2.1 storage. It is priced at P16,990 (around $335 converted) and available in Lightning Red and Lightning Blue colors.
It actually sold out within minutes on its first day of availability, but has been offered in the evening yesterday, May 28. It will be offered on May 30 and 31 and June 6 and 7 through Lazada Philippines, where customers will receive a free limited-edition Realme squad bag worth P1,499 ($30) with every purchase of the Realme 6 Pro (and Realme 6), so mark those calendars.
It's also available offline in Realme stores nationwide and on installment plans with 0% interest rates through Home Credit.
Hardware
We'll start with the most obvious: The Realme 6 Pro is arguably the most attractive Realme phone locally released in the Philippines. The biggest highlight is on the back, where you'll find a glossy rear panel that has a 3D pattern that basically shows a lightning bolt with gradient coloring — as if to indicate that, yes, this is indeed something you can seriously game on. And despite the finish, we found that it manages to hide fingerprints and smudges more effectively than we expected.
More importantly, it looks as cool as it sounds. We actually prefer not to use the included silicone case in the box and keep flaunting the back design of the phone, which also comes with a coating of Corning Gorilla Glass 5 for added protection against dings and scratches. As you can see, the back is slightly curved around the sides as well to help with the ergonomics.
The Realme 6 Pro is comfortable to hold and operate, though one-handed usage might be a little difficult for users with small hands. We can reach all parts of the screen with a single thumb, though. The phone officially weighs 195 grams with the battery, so it's a bit on the hefty side for a mobile device. That said, it also has a reassuring weight and feel in the hand even though the frame is made of plastic.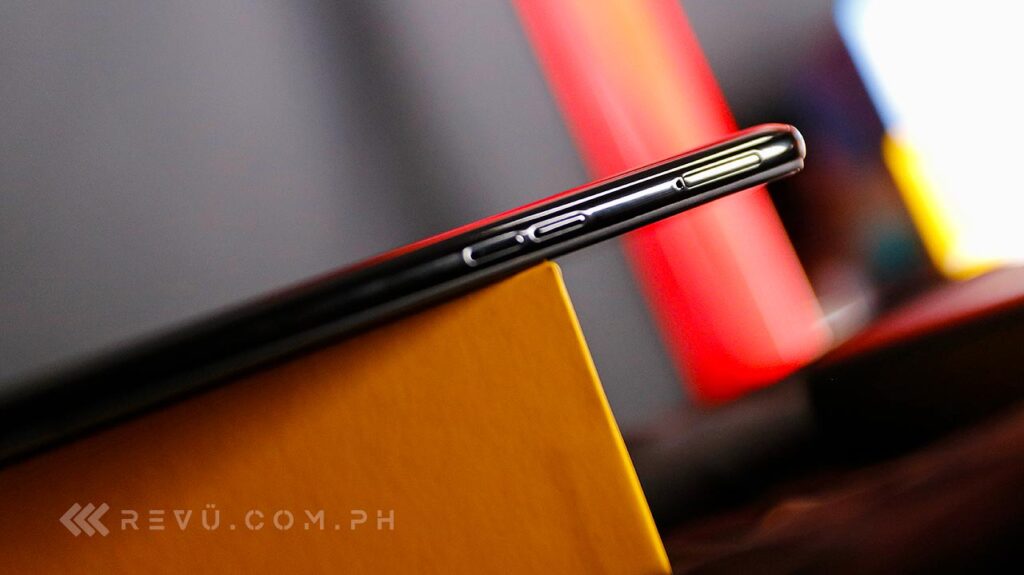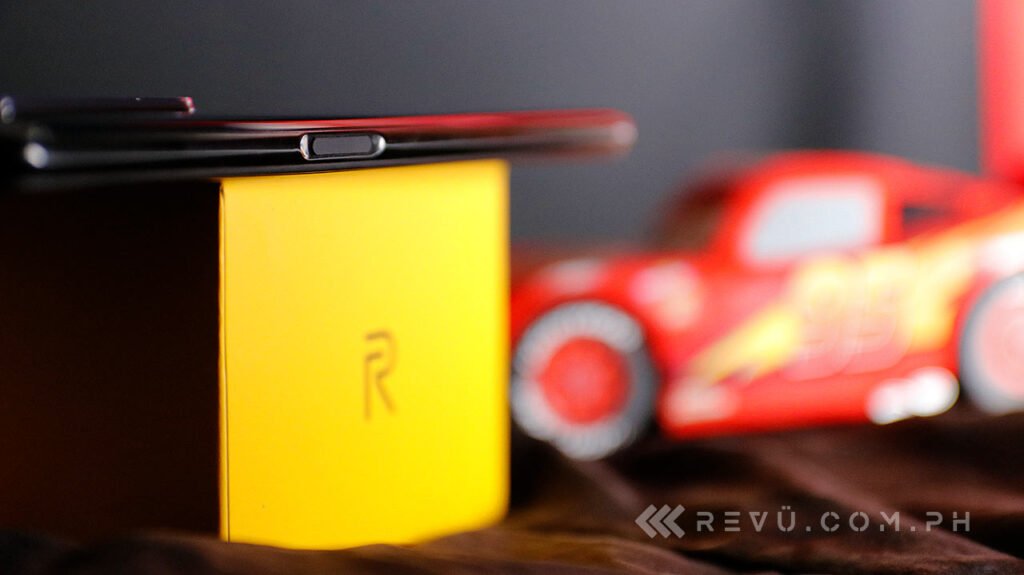 The ease of use extends to the buttons on the side, which are responsive and located where your fingers naturally rest when holding the phone in portrait orientation. Additionally, the power button along the right edge serves as a fingerprint reader to make unlocking fast and easy.
You also get the option to lock apps and files with it and prevent anyone from accessing accounts and content on your device. With the Realme 6 Pro, you can also choose between a firm and light press to unlock the phone, with the latter being the default option. This should help prevent accidental unlocks, which happens more often than you'd think when using a smartphone with a side-mounted sensor.
SEE ALSO: Realme 6 review: Affordable 90Hz powerhouse
As for the capacitive fingerprint scanner itself, it's impressively accurate and quick for its kind. You can also enable face unlock, which uses the front-facing camera, to bypass the phone's screen lock, although it doesn't work well in all situations, particularly in low light.
Like most others in Realme's portfolio, the 6 Pro includes quad cameras on the back. It has a vertical camera bump on the top left, too, with a yellow accent around the lens of the main camera. On the front, you have two cameras sharing a single punch hole; the extra sensor sits behind an ultra-wide-angle lens that is useful for group selfies.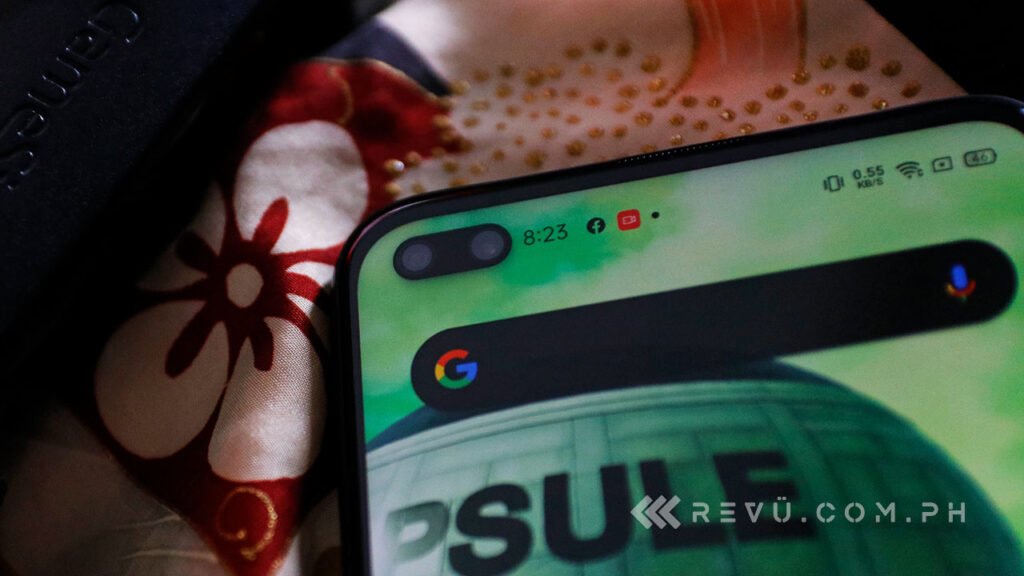 The front also adds a layer of Corning Gorilla Glass 5 for durability, while the rest of the body is splash-resistant to stand up to accidental spills. Around the display, the bezels are mostly uniform, but the chin is a lot thicker. Realme lists the 6 Pro with a screen-to-body ratio of 90.6%, pretty high for a non-flagship.
Elsewhere, the Realme 6 Pro features a USB Type-C port flanked by a single bottom-firing speaker and a standard headphone jack. It supports fast charging up to 30 watts using the included power brick and cable, so you don't have to purchase a fast charger separately. For private listening, you need your own headset, though, because, as usual with Realme devices, you won't find a set in the retail box.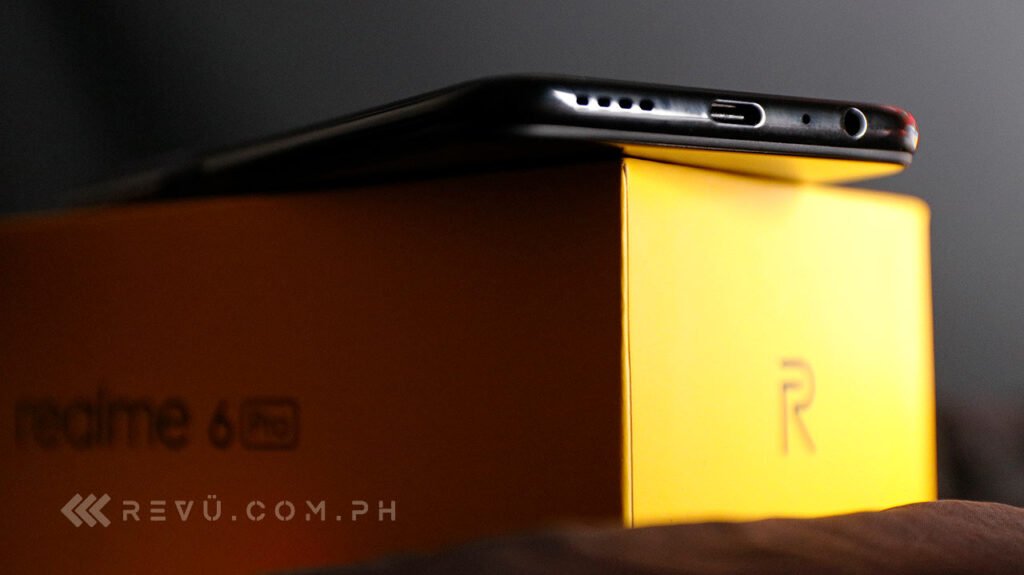 The audio quality from the speaker is pretty good, but not great if you're after solid, punchy bass tones. It can get loud, though not exceedingly so. Just enough to be clearly heard across a medium-sized room.
For audiophiles, the Realme 6 Pro brings a few notable features to make it worth their time and money. There's a built-in equalizer in the Settings under Real Sound Technology, and you also get Real Power Sound, which Realme co-developed with Dirac Research AB. This feature improves HD audio playback and offers plenty of EQ options to tweak the sound to fit your preferences. The phone supports Dolby Atmos as well, to simulate a movie-theater experience on select apps.
What's inside the box
Realme 6 Pro
Silicone case
30-watt power brick
USB-C cable
SIM-eject tool
User guide
Warranty card
Screen
One of the biggest highlights of the Realme 6 Pro is its 6.6-inch screen — but not because of its size or the number of pixels in the display. The phone uses IPS LCD with FHD+ resolution and a refresh rate of 90Hz, meaning the screen refreshes 90 times per second, to make it a whole lot smoother than the traditional 60Hz panel used on most smartphones.
A faster display will benefit serious gamers the most, because of how fluid the graphics will look on the Realme 6 Pro, although casual users will notice a smoother experience when scrolling through home screens, system menus, and websites. Android's animations are rendered better on this screen, too.
So, yes, it makes a positive difference for everyone, not just gamers. And regardless of what you use your phone mostly for, the 90Hz refresh rate will likely become one of your favorite things about the Realme 6 Pro. And once you get used to it, you might find it jarring to go back to a 60Hz panel.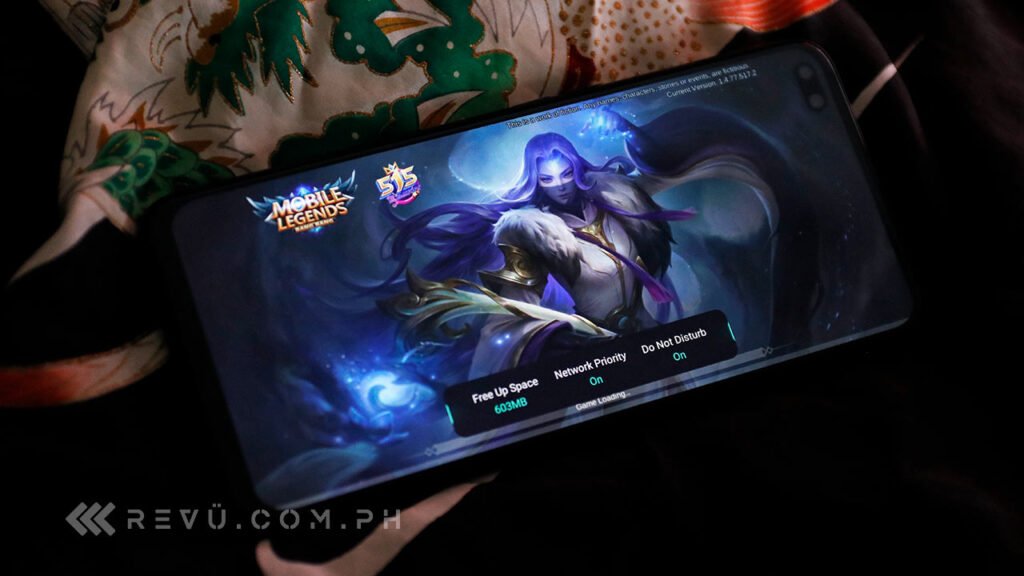 It's also great that since the 90Hz setting consumes more power, you can manually set the refresh rate to 60Hz in the Settings app if you want to save battery life on your phone — or leave it to Auto Select to allow the 6 Pro to automatically change the refresh rate depending on the app.
The display is good for consuming multimedia content, for work and gaming indoors, but the brightness isn't very high, which can make visibility in direct sunlight a bit difficult. Black levels, on the other hand, are above average by LCD standards and look nice when Dark Mode is on, while the viewing angles are consistent and wide.
Plus, the device has Widevine L1 certification, so it can stream HD content from Netflix, Amazon Prime Video, and other similar apps. Meanwhile, a software update released this week for the Realme 6 Pro pushed 1080p HDR playback on YouTube for more vibrant colors and wider contrasts between dark and light parts of the display.
Camera
In the camera department, the Realme 6 Pro features four cameras on the back and two on the front, bringing the total to six cameras, which is a first for a Realme device available locally. The headline-grabbing sensor is a 64-megapixel Samsung GW1 unit coupled with f/1.8 aperture lens to improve night shots. It's the same setup the company used for the Realme XT. By comparison, last year's Realme 5 Pro has a 48-megapixel camera as its primary shooter.
The Samsung sensor is joined by a 12-megapixel telephoto camera for up to 20x digital zoom, an 8-megapixel ultra-wide-angle camera, and a 2-megapixel macro option with a fixed focal distance of 4cm. The shooting modes available in the Camera app include Night, Portrait, 64MP, Ultra Macro, and Expert, which offers manual controls for ISO, shutter speed, and white balance, plus the ability to capture RAW images for post processing. Though saving RAW files is limited to the main camera, you can shoot in Expert mode using the zoom and ultra-wide lenses.
[sciba leftsrc="https://www.revu.com.ph/wp-content/uploads/2020/05/Realme-6-Pro-sample-picture-Revu-Philippines_auto3.jpg" leftlabel="Auto" rightsrc="https://www.revu.com.ph/wp-content/uploads/2020/05/Realme-6-Pro-sample-picture-Revu-Philippines_Ultra-Macro-mode.jpg" rightlabel="Ultra Macro="horizontal" width=""]

Auto vs Ultra Macro
20x zoom, 10x zoom, auto, ultra-wide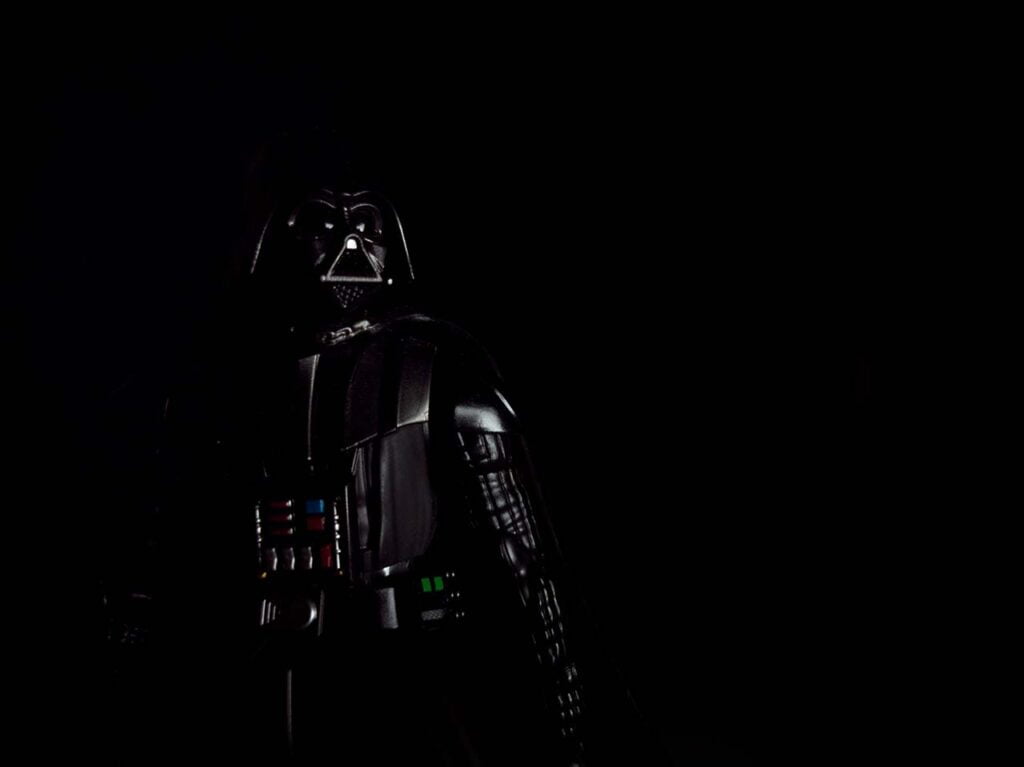 For extreme low-light shots, the Realme 6 Pro boasts Super Nightscape 3.0, allowing you to capture bright pictures even when there's little light available. This mode also introduces Tripod mode, which can result in better image quality provided there is something to support the phone while shooting as each picture takes around 50 seconds to shoot and save. The results are excellent, though. We wouldn't mind using it more often.
[sciba leftsrc="https://www.revu.com.ph/wp-content/uploads/2020/05/Realme-6-Pro-sample-picture-Revu-Philippines_auto1.jpg" leftlabel="Auto" rightsrc="https://www.revu.com.ph/wp-content/uploads/2020/05/Realme-6-Pro-sample-picture-Revu-Philippines_Nightscape-3-with-Tripod-mode.jpg" rightlabel="Nightscape 3.0 with Tripod mode enabled" mode="horizontal" width=""]

Auto vs Nightscape 3.0 with Tripod mode
There are also creative filters you can apply while taking photos and video, and there's HDR as well as Chroma Boost, which enhances colors, contrast, and saturation to create a more vivid-looking picture.
[sciba leftsrc="https://www.revu.com.ph/wp-content/uploads/2020/05/Realme-6-Pro-sample-picture-Revu-Philippines_auto2.jpg" leftlabel="Auto" rightsrc="https://www.revu.com.ph/wp-content/uploads/2020/05/Realme-6-Pro-sample-picture-Revu-Philippines_Chroma-Boost.jpg" rightlabel="Chroma Boost="horizontal" width=""]

Auto vs Chroma Boost
Meanwhile, the dual front cameras consist of a 16-megapixel camera and a secondary 8-megapixel camera sporting ultra-wide optics. This makes the Realme 6 Pro ideal for group selfies or photos with a scenic background, or both. In terms of software, the front camera includes Portrait mode, and you can combine it with beauty filters that can smoothen your skin texture, make your face thinner, and more.
Selfies captures on the Realme 6 Pro: auto, Portrait mode, auto, wide
As a video recorder, the 6 Pro shoots up to 4K Ultra HD resolution, whereas the front camera maxes out at 1080p. There is electronic stabilization, but it doesn't seem to help much in keeping videos steady most of the time. In low light, you'll notice some distortion as you walk and shoot video at the same time. If you're just shooting landscapes or objects that are not moving, the video quality at 4K is fine but not stabilized; otherwise, it may be best to use 1080p.
Performance
On the inside, the Realme 6 Pro packs the same Qualcomm Snapdragon 720G chipset found in the Redmi Note 9S and Redmi Note 9 Pro. The Snapdragon 720G is manufactured on an 8nm node, which is an improvement over the Snapdragon 710 and Snapdragon 712, and allows the processor to achieve higher clock speeds while avoiding thermal throttling. This seems to hold up in our experience, as the Realme 6 Pro doesn't heat up quickly and excessively despite extended gaming sessions.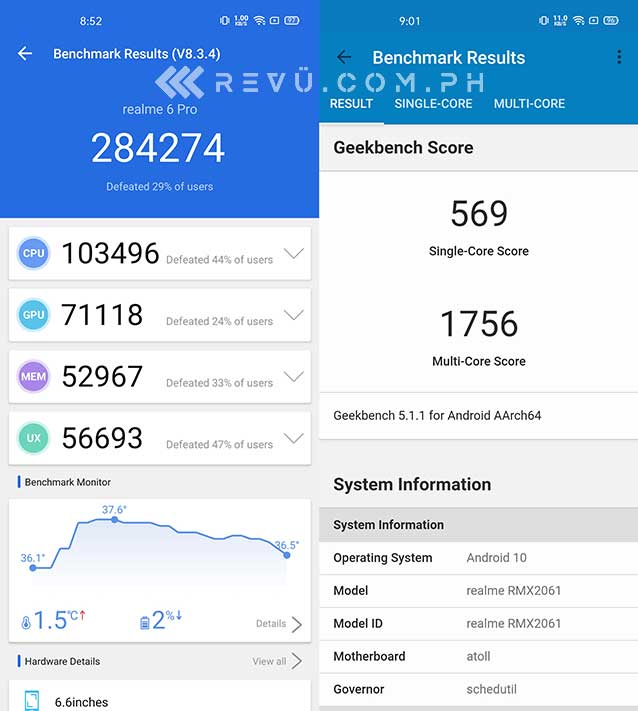 Sporting eight Kryo 465 cores that clock up to 2.3GHz and an integrated Adreno 618 GPU that's also used in the Snapdragon 730/730G, the Snapdragon 720G looks great on paper. And Qualcomm says the chipset is meant for gamers who don't have the money for an expensive flagship handset with the most powerful hardware. True enough, the Snapdragon 720G inside the Realme 6 Pro can handle anything you throw at it, including graphics-intensive games like Fortnite and Black Desert Mobile.
Day-to-day tasks are not a problem, too. We don't think anyone would notice a big difference in performance between this phone and a much more expensive one with faster internals. Check out our gameplay footage and some benchmarks to give you an idea how the Realme 6 Pro stacks up against the competition.
Watch us play Mobile Legends, NBA 2K20 (3:00 mark), Call of Duty: Mobile (5:25 mark), and Black Desert Mobile (8:25 mark) on the Realme 6 Pro
In our footage, you'll see that Mobile Legends (with HFR enabled) and Call of Duty: Mobile can run at a solid 60 fps on the Realme 6 Pro. NBA 2K20 gets close to 50 fps at the highest settings available, and Black Desert Mobile runs at a stable 40 fps with the graphics set to High. Fortnite, one of the most demanding games for Android, maxes out at 30 fps, but at least lets you play with visual consistency from frame to frame.
As expected, the Realme 6 Pro runs Realme UI based on the latest Android 10 operating system out of the box. The custom overlay brings plenty of new features, including visual upgrades, as well as improvements to the system performance, and a Dark Mode with improved support for third-party apps. It also introduces the ability to personalize icon styles and share large files between compatible OPPO, Vivo, OnePlus, Meizu, and Xiaomi devices using a new wireless protocol.
Battery life and charging
Moving to the battery life of the handset, the Realme 6 Pro is equipped with a 4,300mAh battery backup, which is a minor bump from the 4,035mAh cell inside the Realme 5 Pro. While we can't say for sure, it's probably because the new Pro has a bigger, faster screen.
The battery life is solid, with our review unit delivering around 7 hours of screen-on time and easily a full day of use with some juice to spare for the following morning. It would be longer if the battery is used more sparingly, and Realme's power-saving options in the Settings are enabled and background data is turned off for intensive apps like Facebook.
It's also interesting that the battery drain when the refresh rate is locked to 90Hz isn't something to worry about. We can still get an entire day out of the battery backup, even without entering Power Saving Mode or minding which apps we use later in the day.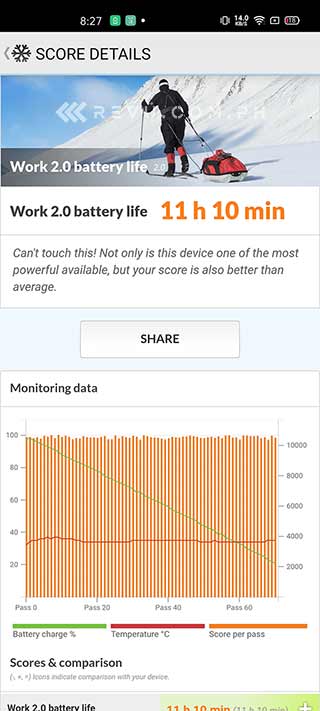 In PCMark's battery test, the results between the 60Hz and 90Hz tests are pretty much identical; in fact, the latter yielded a better result. Setting the refresh rate to 60Hz on other phones would allow them to last longer into benchmarks, so the Realme 6 Pro is hugely surprising in this regard.
On top of the battery capacity, charging has been improved as well, with the phone using a 30-watt charging standard to top up quickly from zero to full.
Realme says the battery the 6 Pro carries can be recharged to full in under an hour after being completely drained, which is impressive — and, as we found out, pretty accurate. Our unit normally takes an hour to completely recharge using the bundled charger if left alone.
Final thoughts
The Realme 6 Pro packs a lot for not a whole lot of money. It looks highly appealing if you're into the brand's bold stylings; it has one of the fastest displays in its price range, and the picture quality does not look compromised to any significant degree; and it performs up to a par, or better, in comparison with similar offerings. Plus, the battery comfortably lasts an entire day with charge left over and recharges in an hour.
Realme has another winner in the midrange segment. The Realme 6 offers similar attractions at more palatable price points, but if you ask us, the Realme 6 Pro's aesthetics, cameras, and chipset are worth the premium.
With the Realme 6 Pro, the company managed to build a true gaming contender with a lot more to offer for less. You should definitely check it out, especially if the prospect of a buttery-smooth experience appeals to you the most.
With the Realme 6 Pro, the company managed to build a true gaming contender with a lot more to offer for less
Realme 6 Pro specs
6.6-inch LCD display, FHD+, 90Hz refresh rate
Splash-resistant body with Corning Gorilla Glass 5 (front and back)
Octa-core Qualcomm Snapdragon 720G processor
6GB/8GB RAM
64GB/128GB expandable storage
Quad 64-megapixel, f/1.8 (main), 12-megapixel, f/2.5 (telephoto with 2x optical zoom), 8-megapixel, f/2.3 (ultra wide), 2-megapixel, f/2.4 (macro) rear cameras
Dual 16-megapixel, f/2.1 (main), 8-megapixel, f/2.2 (ultra wide) front cameras
Fingerprint reader (side-mounted)
4,300mAh battery
Realme UI based on Android 10
Colors: Lightning Blue, Lightning Red
---