The Huawei Y7 is a budget phone with decent specs onboard and heaps of charm, thanks to its gorgeous back design available in a never-before-seen Aurora Purple gradient.
On top of that, it also ships with Google Mobile Services, or GMS for short, and plenty of Google apps such as Gmail, YouTube, and the Google Play Store. But if you want a more curated storefront with lots of localized apps available for download, the Huawei Y7 comes with the company's own AppGallery app-distribution platform preinstalled on the smartphone.
Now the third-biggest platform for mobile apps, the AppGallery boasts 180 billion downloads so far and 400 million monthly active users worldwide, as well as more than 10,000 global app partners. The AppGallery continues to grow and get better, and the partnerships are piling up. With a recent update, you can now download and install apps like Foodpanda and MetroMart, which can help you get food delivered to your doorstep with just a few taps.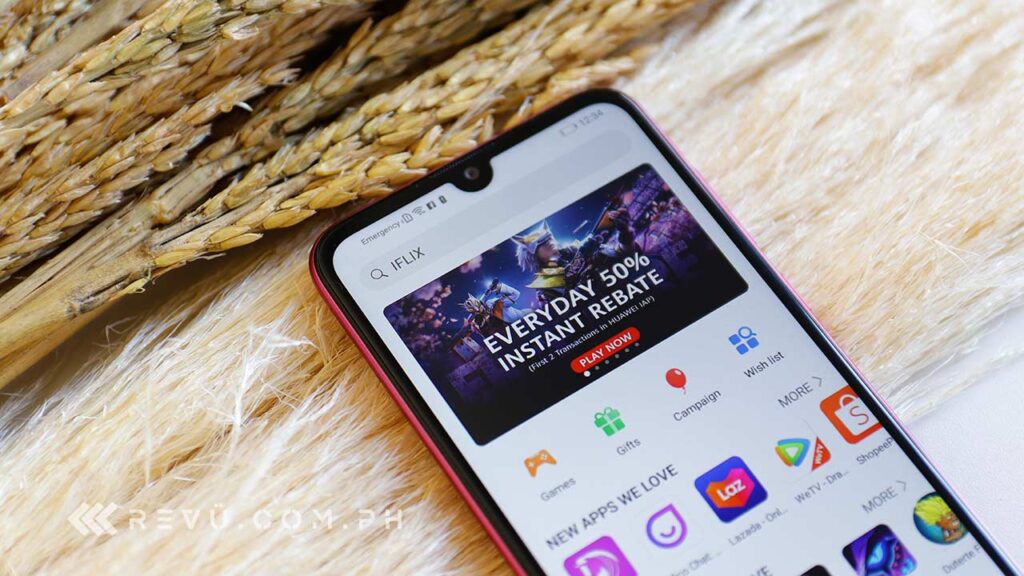 Locally, the Huawei Y7 is priced at P6,990 (around $138), and Huawei Philippines has an ongoing promotion where customers who buy the phone from authorized stores until May 31 will receive a free Huawei umbrella worth P500 ($10).
If you're interested in this budget phone and you're not familiar with what the AppGallery has to offer, here's a quick guide to what we think are some of the must-download apps on Huawei's app-distribution platform to get you started.
1. Maps and navigation: Here WeGo
Here WeGo is still a fairly new addition to the AppGallery, but it's already popular with Huawei users. It was once Nokia's international mapping app for its Windows Phone devices; now it's owned by a consortium of German car manufacturers, namely BMW, Audi, and Daimler.
Here WeGo is a capable alternative to Google Maps and offers offline maps you can download in smaller parts and navigate even while walking. You also get other important features, such as turn-by-turn navigation, as well as live traffic and public transit information for commuters and tourists alike.
If you plan on downloading maps for offline use, do note that some of them will take up a lot of space. For example, the entire map of the Philippines is around 470MB. Thankfully, the Huawei Y7 packs 64GB of base storage, with the option to expand further using microSD cards.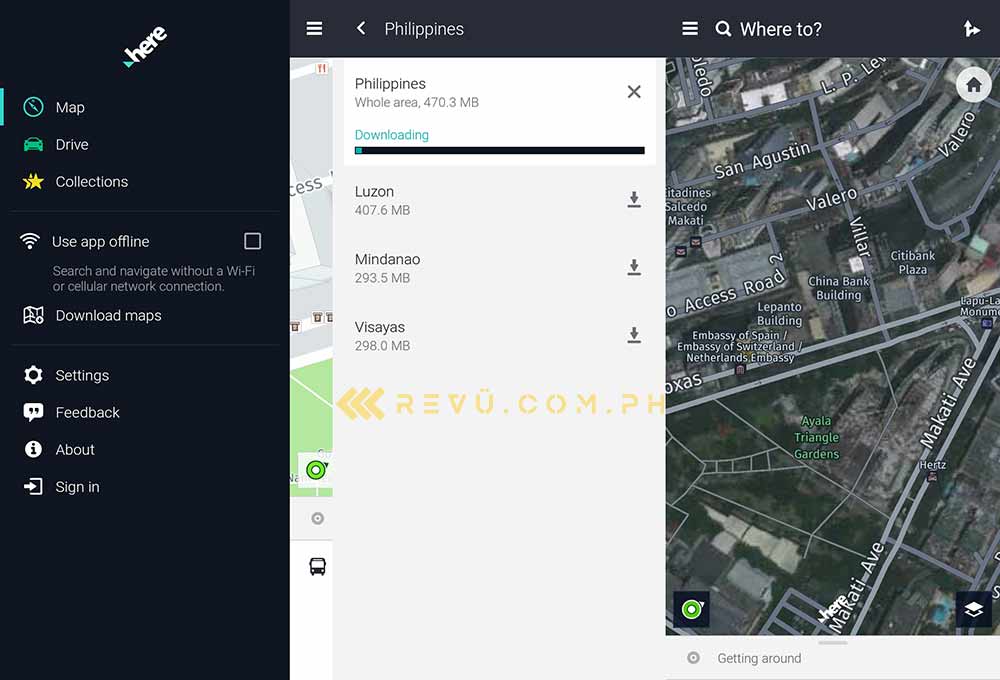 2. Social media: TikTok Lite
Who has not heard about or is not interested in TikTok these days? Probably not too many smartphone users. TikTok is now the world's largest short-video-sharing app with over two billion downloads. And like Instagram and Snapchat before it, it's now a goldmine for some of its biggest users.
The Lite version of the app consumes less data and is an excellent place to binge-watch TikTok videos for fun. The downside is that it only has core functions when it comes to uploading your own content. So, if you're using TikTok as a platform, make sure to download the standard version of the app, which is also listed on the AppGallery.
We recommend following Zach King (@zachking) for some unique and mind-blowing content. Some of the most popular Filipino users on the platform are Yanyan De Jesus (@yanyandejesus1), Niana Guerrero (@nianaguerrero), and Maymay Entrata (@maymayentrata).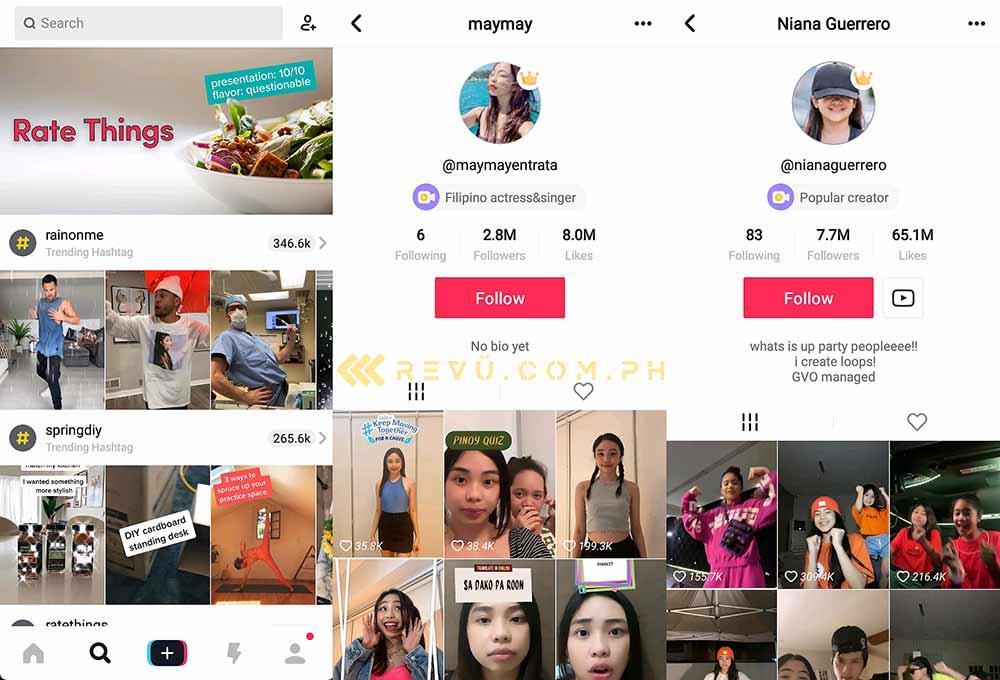 3. Gaming: Naruto: Slugfest
A big fan of the Naruto or Boruto anime and manga series? Then you'll probably love Naruto: Slugfest, the MMORPG adaptation of the Naruto Shippuden series. It recently launched on the Huawei AppGallery, and plays nicely on the Y7's Qualcomm Snapdragon 450 chipset with 4GB of RAM.
The anime-style graphics look impressive on the phone's dewdrop screen with small bezels up top and on the sides, while its 4,000mAh battery should be able to handle sufficient hours of gaming on data.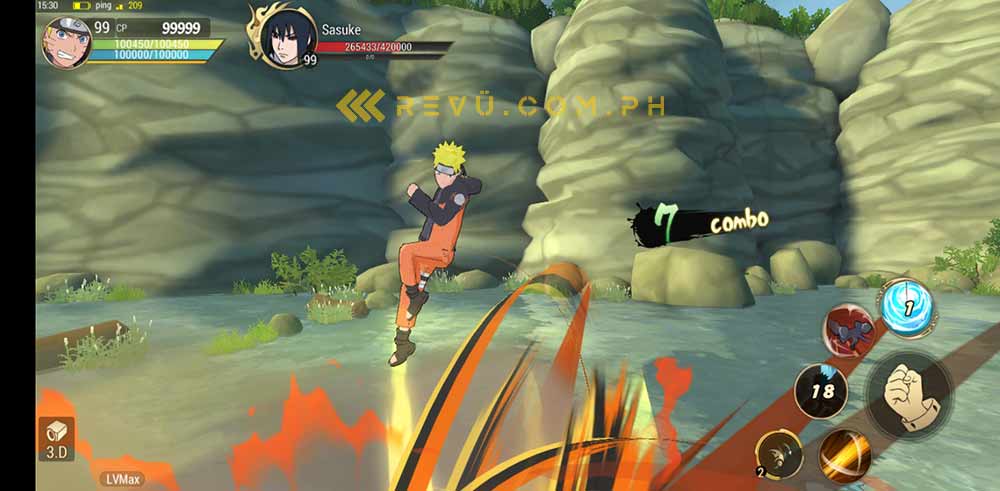 4. Messaging: Viber
Viber is a secure, cross-platform calling and messaging app for mobile devices and PC. It basically lets you call or message anyone, no matter where they are or where they're from. It also boasts the option to send custom-made GIFs, stickers, and doodles, as well as the ability to create groups with people in your contact list. In other words, it's a great app to get you started with online messaging.
The lockdown in many parts of the Philippines has made Viber a go-to application for people looking to connect with online communities, especially those who want to buy food and other essential items without going out of the house. Some of the official communities we are a part of include "Take Out & Delivery at SM," "UptownMall PickUp&Delivery," and "Robinsons Appliances."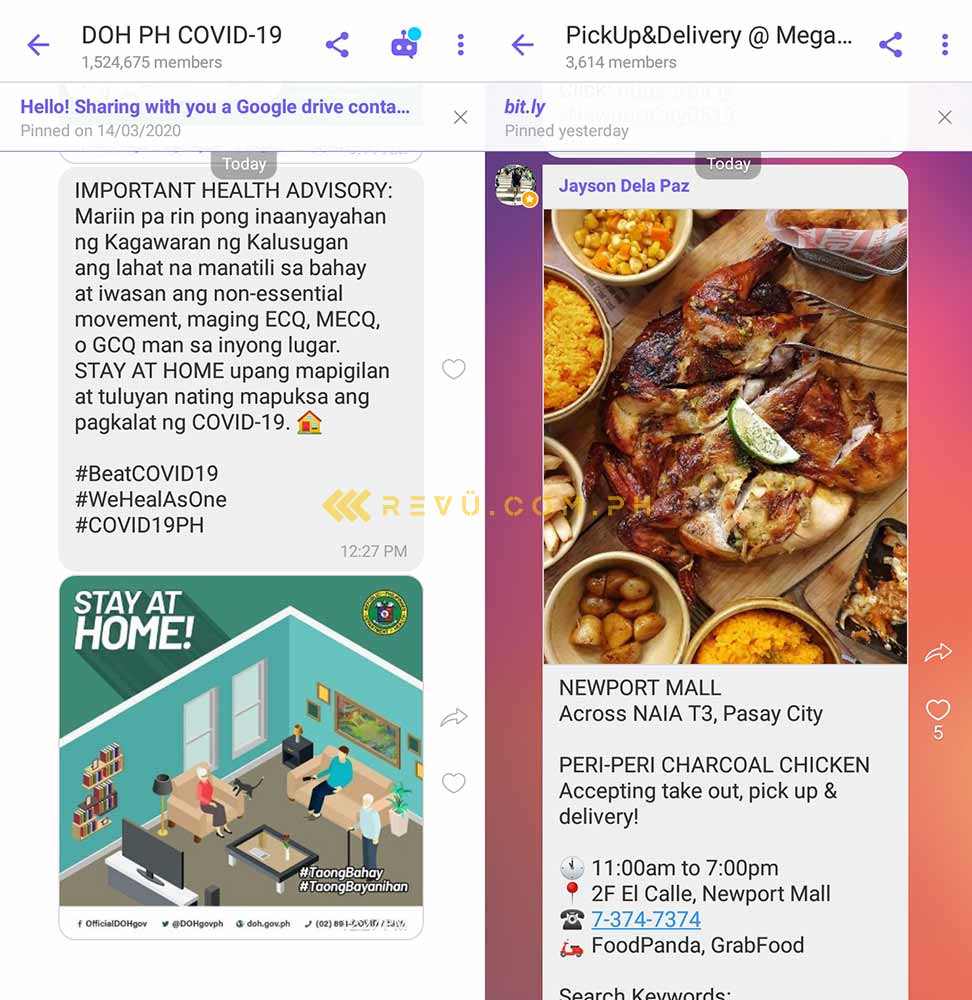 5. Streaming local videos: iflix
If you can't find what you're looking for on Netflix, there's iflix, which has free, ad-supported and monthly subscriptions that unlock all content and features available within the app, including the option to download videos for offline viewing.
What we like about iflix is that it has a respectable library of Filipino originals and locally produced TV shows, documentaries, and movies — many of which you can stream without a subscription. Its native video player also works well on the Huawei Y7. In our experience, videos played well, even after resuming playback from the home screen or another app.
6. Streaming Asian and international videos: Viu
Viu is a lot like iflix — it has free and paid tiers; there's plenty of quality series available for you to binge on; and you can use it to stream to a compatible TV wirelessly. The biggest difference between the two apps is that Viu doesn't have a single Filipino show or movie on offer.
However, if Korean shows and movies are your thing, then there's really no shortage of things for you to watch on this app, provided you're paying for a Premium subscription.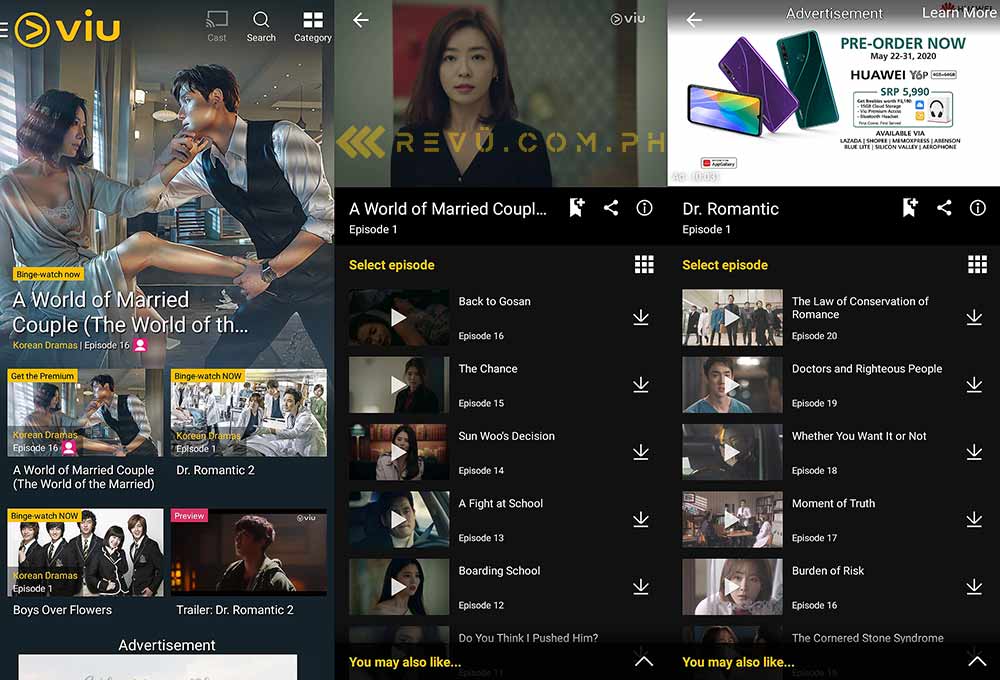 7. Online payment: GCash
GCash is one of the leading online-payment apps in the Philippines with more than 20 million registered users in the country. It allows those without bank accounts and credit cards to make cashless transactions from the app itself.
Recent additions to the GCash app let users request money from anyone on their GCash contact list; maintain a revolving credit line with a 5% interest rate that works like a credit card; save money with no initial deposit and maintaining balance requirements; and invest in a fund managed by a financial services group (in this case, ATRAM) with variable rates, for as low as P50.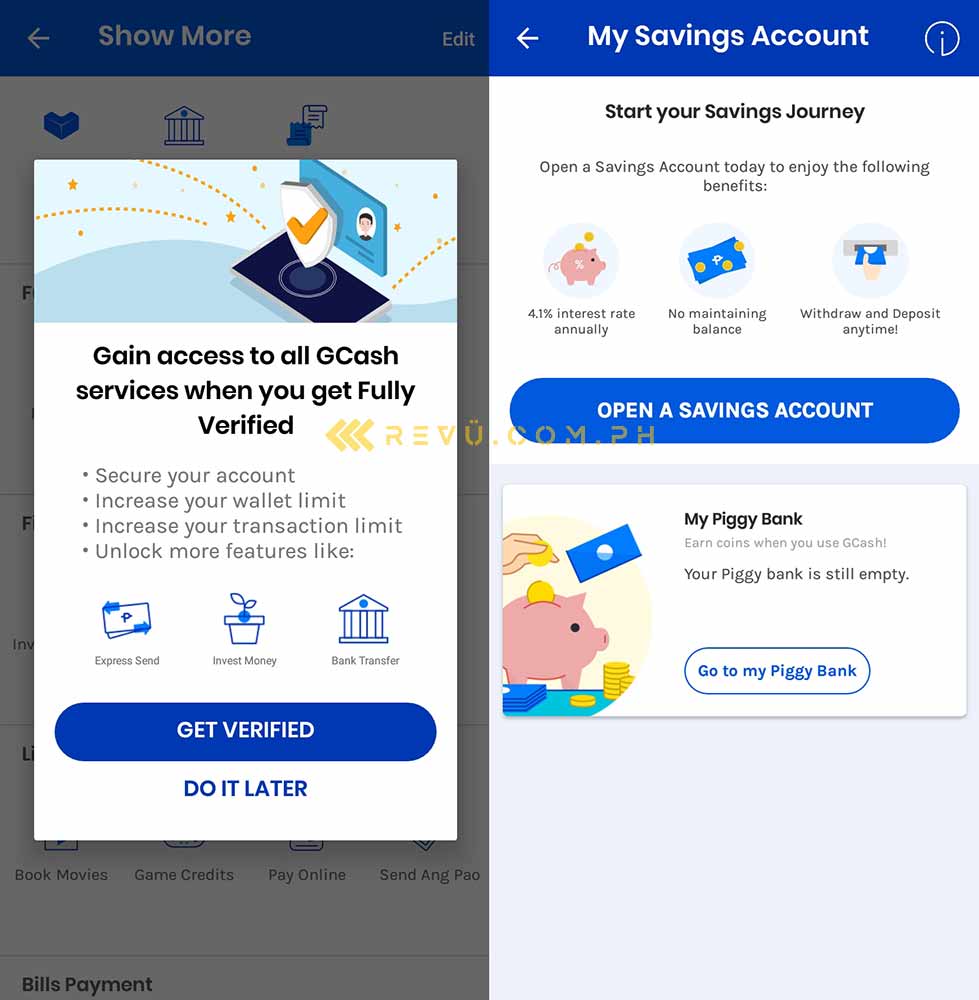 8. Online shopping: Lazada
Lazada is the largest online marketplace in Southeast Asia and easily one of the most influential in the country. It's probably the best app to start online shopping with, if you're new to buying stuff from digital shopfronts, as it has LazMall and LazMart which allow you to purchase authentic products and goods without the risk of fraud. Plus, Lazada regularly holds sale events where you can buy almost anything at the best prices and with minimal hassle.
In this new normal, it seems that online shopping will be the way to go, so it's good to familiarize yourself with this app that lets you shop during a lockdown with just a few taps on the Huawei Y7's screen.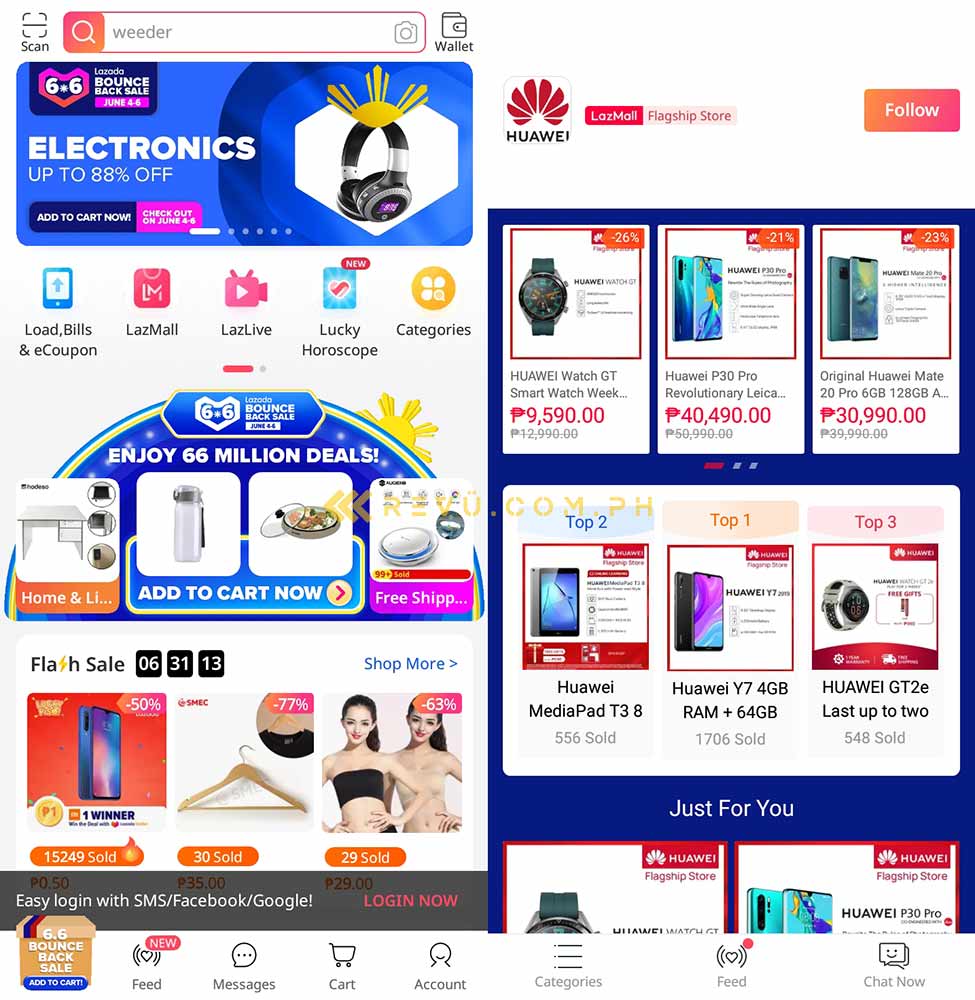 9. News: GMA News
The GMA News app is the network's official portal for local and global news. Besides written content, the app also hosts video snippets from news programs on GMA-7. You can also listen to radio station Super Radyo DZBB 594 with a tap of a button on the app.
For private listening, you can tune in using the included wired headset you can plug into the Huawei Y7's 3.5mm audio jack located along the top edge of the device.
10. Travel: Agoda
While local and international travel might be on pause at the moment as the world continues to grapple with the impact of the coronavirus pandemic, you can still use apps like Agoda to monitor fares and hotel prices without making phone calls and visiting a ton of websites. If you need to travel for an urgent reason, Agoda will show you some of the lowest prices available on the market, so you can save money for other necessities.
Again, if you can't find what you're looking for on the AppGallery, you can always check out the Google Play Store or any other digital storefront where Android users can install apps.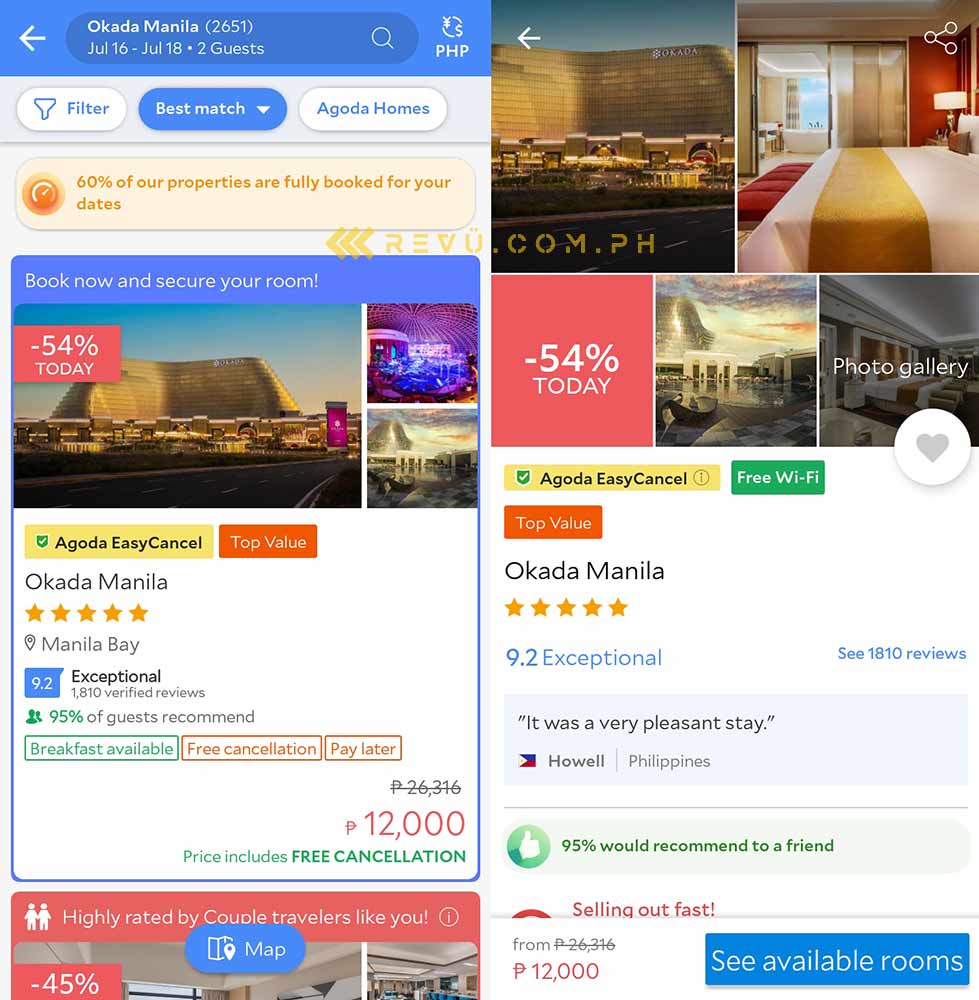 More reasons to purchase the Huawei Y7
Besides the AppGallery, the Huawei Y7 boasts some compelling features in the segment, including a 6.26-inch display with an 86.7% screen-to-body ratio and an octa-core Qualcomm Snapdragon processor paired with 4GB RAM and 64GB of storage, which should be enough for casual gaming and multimedia apps. Under the hood, the Y7 is equipped with a 4,000mAh battery that is rated for up to 13 hours of 4G LTE web browsing and 22 hours of HD video playback.
SEE ALSO: Huawei Y5p, Y6p, MatePad T 8 start at P4,490 ($89) in the Philippines
The Y7 also packs a dual camera system on the back, headlined by a 13-megapixel, f/1.8 camera, while the selfie camera is decent at 8 megapixels and includes software tweaks such as AI Beauty Shot with screen flash to help you take better selfies in low light. If you want an affordable phone that immediately stands out, the Y7's stunning Aurora Purple color option is likewise something to keep in mind.
READ ALSO: Huawei Y6p review: Ticks the right budget boxes
The Huawei Y7 is now available in the Philippines for P6,990 ($138), and we suggest you check it out if you're in the market for something affordable yet feature-packed from Huawei's current smartphone lineup.
Exclusive deals and discounts on other Huawei devices this month
Huawei is also holding its Mother's Day Promo this entire month, allowing you to score the best deals on Huawei devices and accessories until May 31, 2020. If you buy a Huawei P40 or P40 Pro, for example, you will get a Huawei Band 4 for free, plus 50GB of Huawei Cloud storage for 12 months and other in-app rewards. You can also purchase the Huawei MatePad Pro tablet with a free Huawei Flipcover and 50GB of cloud storage for a year.
As far as discounts are concerned, you can get the Huawei Mate 30 Pro and Mate 30 Pro 5G and pay up to P7,000 ($138) less from their original price.
Huawei Y7 specs
6.26-inch waterdrop LCD display, 1,520 x 720 resolution (19:9)
Octa-core Qualcomm Snapdragon 450 processor
4GB RAM
64GB expandable storage (up to 512GB)
Dual 13-megapixel, f/1.8 and 2-megapixel rear cameras
8-megapixel front camera
Rear-mounted fingerprint sensor
4,000mAh battery with 10-watt charging
EMUI 8.2
Huawei Mobile Services
---