As work from home becomes the norm for many and schools turn to distance learning and video conferencing amid the COVID-19 pandemic, it has become clear that mobile devices and laptops will continue playing an important role in the new normal.
(Update, August 12: The D 14 is part of Huawei's back-to-school promo! Watch: Huawei MateBook D 14: Top features + back-to-school promo.)

(Update, July 31: D 14 feature up! Read Why the Huawei MateBook D 14 is the perfect mate for the new normal.)
So it isn't a surprise that were seeing a bunch of new notebooks lately, for different budgets and different needs. Now, it's Huawei Philippines' turn to refresh its notebook line, with the launch of new MateBook D 14 and MateBook 13 models.
The latter is more upscale and luxury-focused. They also use Intel's latest 10th-gen processors.
The Huawei MateBook D 14 has two configurations — one with an AMD Ryzen 5 3500U processor, like the MateBook D 15 that launched here, and another powered by a faster Ryzen 7 3700U chip with Radeon RX Vega 10 graphics.
Both the MateBook D 14 and 2020 MateBook 13 support Huawei Share and Multi-Screen Collaboration, which allow users to conveniently transfer big files between compatible devices and control apps on a phone or tablet using the MateBook's screen.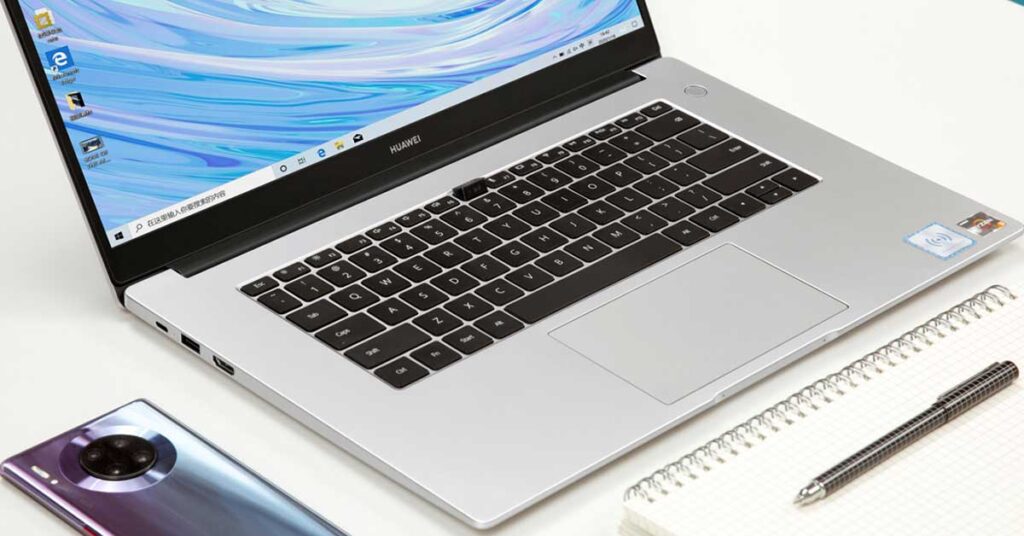 Huawei MateBook D 14 price, specs, and availability
As expected, the Ryzen 7 variant is more expensive than the Ryzen 5-based MateBook D 14 — but only slightly. In the Philippines, the Huawei MateBook D 14 starts at P39,990 (roughly $799 converted) for the AMD R5 configuration, whereas the more powerful AMD R7 model is priced at P42,990 ($859). The latest MateBook is available in Huawei's familiar Space Grey finish.
Curiously, the MateBook D 15 costs less than both laptops despite sporting a larger screen, and it's even more affordable now, thanks to a recent price cut that brings the SRP down to P35,990 ($719) from P37,990 ($759) at launch.
Those who buy the laptop from June 29 until July 3 will be entitled to a freebie bundle worth P6,270 ($125), which includes the following:
Huawei backpack
Huawei Bluetooth mouse
Huawei Freelace wireless earphones
As for the specs, the new Huawei MateBook D 14 features a 14-inch non-touch display with 1,920 x 1,080 resolution; 8GB DDR4 RAM; 512GB of PCIe SSD storage; a discrete webcam hidden in the function row; and a power button that doubles as a fingerprint sensor with Windows Hello integration. Available ports include a USB-C port, two USB-A ports, a 3.5mm combo jack, and an HDMI connection. Unfortunately, there's no card reader in the MateBook D 14.
Also inside the MateBook D 14 is a 56Wh battery, while a 65-watt brick supplies the notebook with power. As expected, it runs Windows 10 Home out of the box.
Huawei MateBook D 14 specs
14-inch FullView IPS-LCD display, 1,920 x 1,080 resolution (16:9 aspect ratio)
Fingerprint reader (power button-mounted)
AMD Ryzen 5 3500U/Ryzen 7 3700U processor
Radeon Vega 8/Radeon Vega 10
8GB LPDDR4 RAM
512GB SSD
USB Type-C (1), USB 2.0 (2), USB 3.0 (1), and microphone + headphone jack
1MP webcam
Dual speakers
Dual microphones
Microsoft Windows 10 Home OS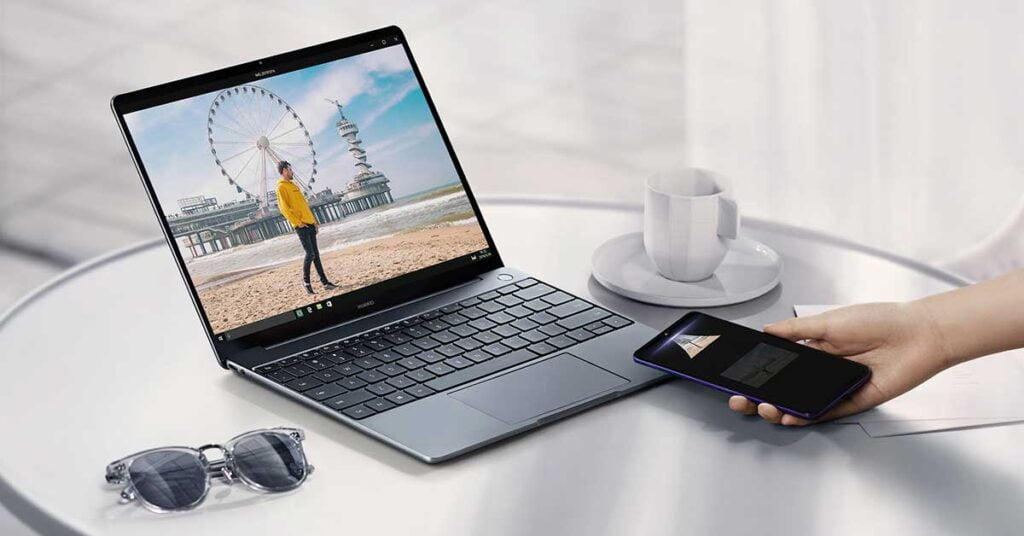 Huawei MateBook 13 price, specs, and availability
The 2020 Huawei MateBook 13 sells for P65,990 ($1,318) in the Philippines for the Core i5 model; the faster Core i7 version is priced at P72,990 ($1,458).
It will be available from July 4, and those who purchase the laptop until July 31 will receive a free notebook sleeve and backpack worth P2,389 ($48).
Built for professionals and content creators who need a more powerful machine that can handle resource-intensive, photo- and video-editing apps, the more premium and expensive MateBook 13 refresh gets a 2K touchscreen with a 3:2 aspect ratio in an aluminum body that's just 14.9mm thick and weighs only 1.3 kilograms.
Additionally, it will arrive with an Intel Core i5-10210U or Core i7-10510U processor mated to Nvidia GeForce MX250 graphics, 8GB or 16GB of LPDDR3 RAM, and 512GB of PCIe SSD storage. It has only two USB-C ports (one on each side) and nothing else.
The battery backup is rated at 41.7Wh for up to 11.6 hours of native 1080p video playback. The capacity of the included USB-C charger is 65 watts.
Huawei MateBook 13 specs
13-inch FullView IPS-LCD touch display, 2,160 x 1,440 resolution (3:2 aspect ratio)
Fingerprint reader (power button-mounted)
10th-gen Intel Core i5-10210U/Intel Core i7-10510U
Nvidia GeForce MX250 + Intel UHD Graphics 620
8GB/16GB LPDDR3 RAM
512GB SSD
USB Type-C (2) and microphone + headphone jack
1MP webcam
Dual speakers
Dual microphones
Microsoft Windows 10 Home OS
Video you may want to watch
The Huawei MateBook X Pro features we love
---