Our current situation has forced us to adopt new rules where greater emphasis has been placed on mobility and from-home solutions. People are encouraged to do everything from home as much as they can. Work, school, and other activities such as shopping for groceries and other necessities are done online, or remotely without face-to-face interactions.
(Update, August 12: The D 14 is part of Huawei's back-to-school promo! Watch: Huawei MateBook D 14: Top features + back-to-school promo.)
SEE ALSO: Huawei MateBook D 15 review: A value-priced aluminum laptop
If you're looking for a new laptop to fit this "new normal," the Huawei MateBook D 14 may be the perfect portable PC for you. The price starts at P39,990 (roughly $814 converted) for the AMD Ryzen 5 configuration and goes up to P42,990 ($875) with a Ryzen 7 CPU and 512GB of fast SSD storage. It's available in a Slate Grey color variant that looks premium and stands out against most other notebooks with a boring black chassis.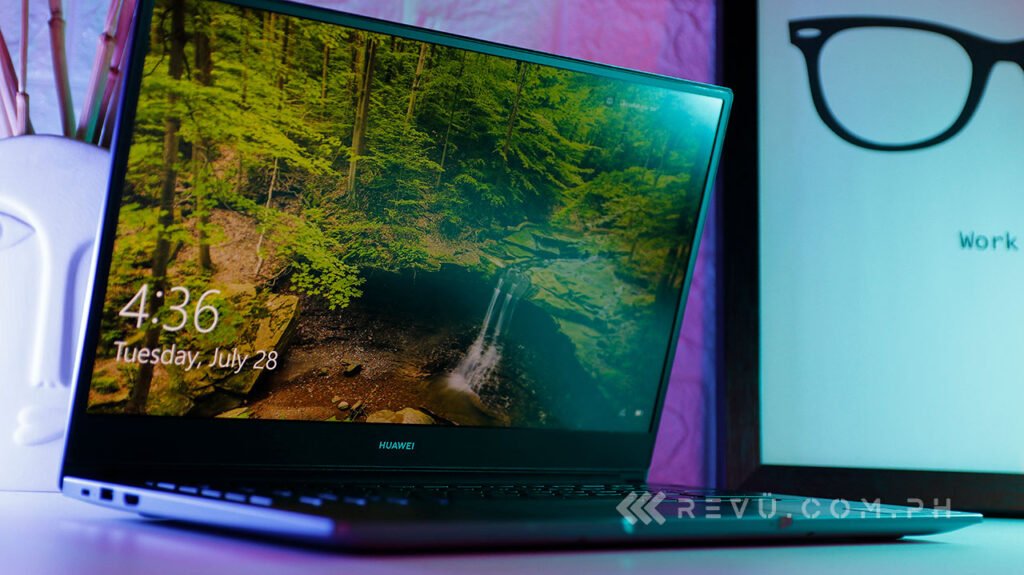 So why do we think Huawei's latest Windows 10 laptop is a great mate for working or studying from home? We give you five reasons.
Premium portable machine
Despite its screen size and capable internals, the Huawei MateBook D 14 maintains a lightweight and sleek form factor. It's only 1.38 kilograms and comes in at just 15.9mm at its thickest point when closed. This means it's only about as thick as two smartphones stacked together — a big plus that allows the MateBook to fit a standard laptop bag and not take up too much space.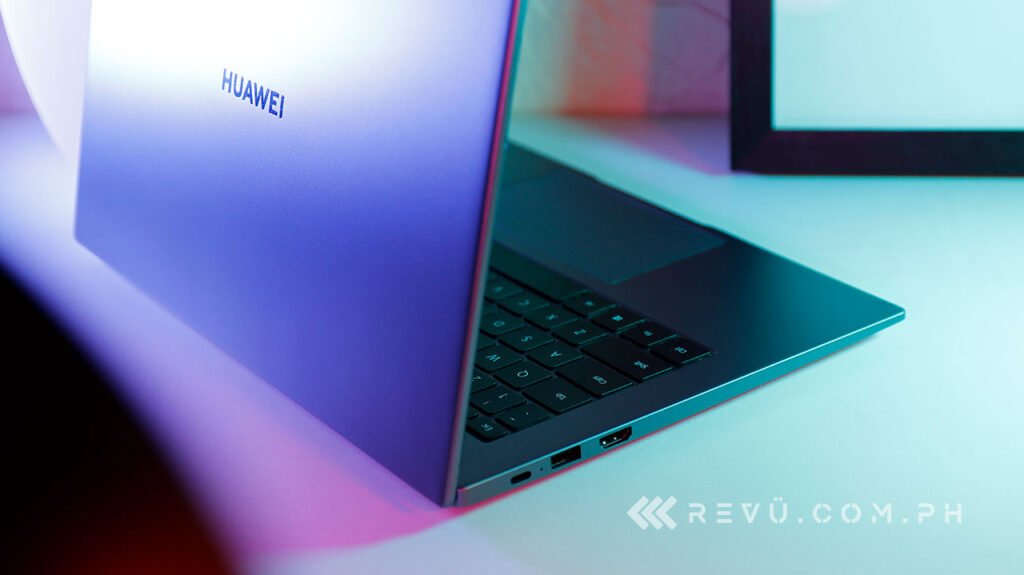 We also like that the MateBook D 14 has a metallic chassis with a smooth matte finish that makes it look more expensive than it is while keeping fingerprints off the keyboard area and palm rest.
The keyboard comes with a two-stage backlight, which we find useful when working in the dark, while the keyboard itself provides shallow key travel and firm feedback. The touchpad is accurate and features a smooth surface for effortless drag-and-drop operations.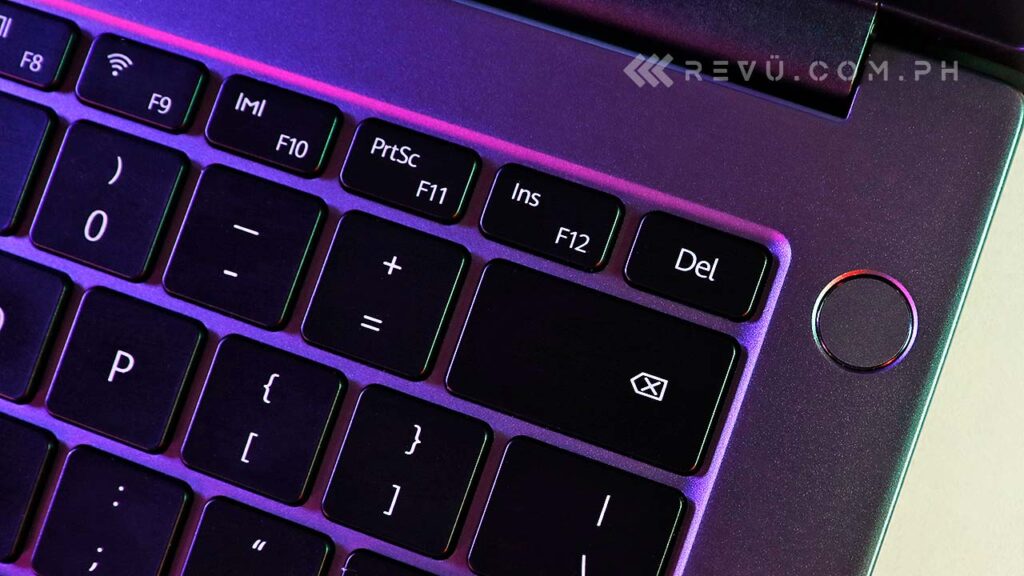 Having a portable PC with excellent input devices is important especially now that the demarcation between home and work life has been blurred for many.
Big screen with small bezels
The Huawei MateBook D 14 packs a 14-inch, 1,920 x 1,080 IPS panel with excellent balance and color accuracy and a viewing angle of 178 degrees, so you can easily share it with someone else for work or entertainment. The panel will remain mostly readable at all angles without any distortion or color shifts.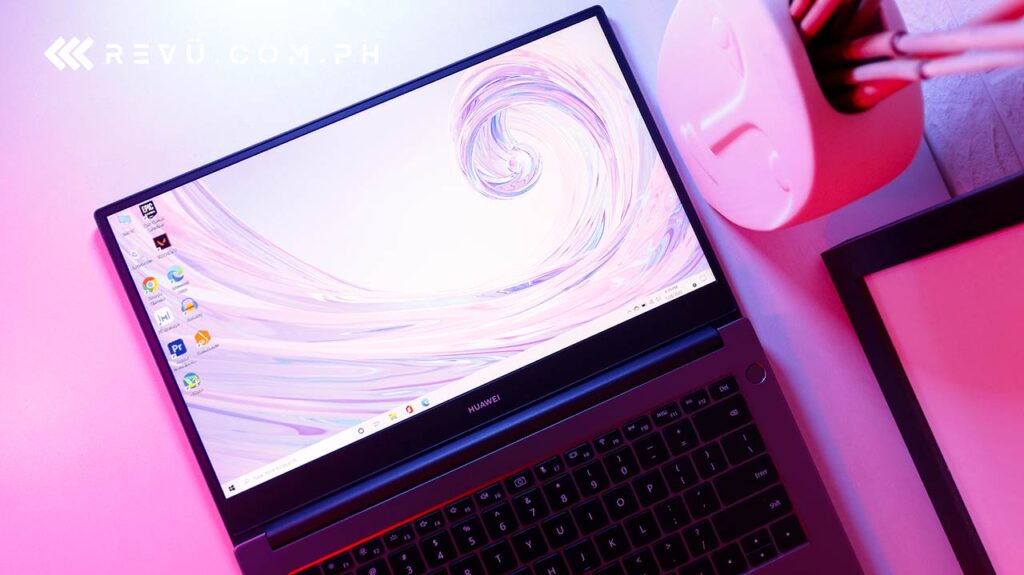 If that's not enough, you can also bend the screen backwards to make it nearly flat against the surface — whatever works for you. In any case, whether it's used for work or fun like gaming or binging Netflix, the display here is up to the task.
The slim bezels on the panel give the MateBook D 14 an impressive screen-to-body ratio of 84%, with more screen in a smaller, more manageable package.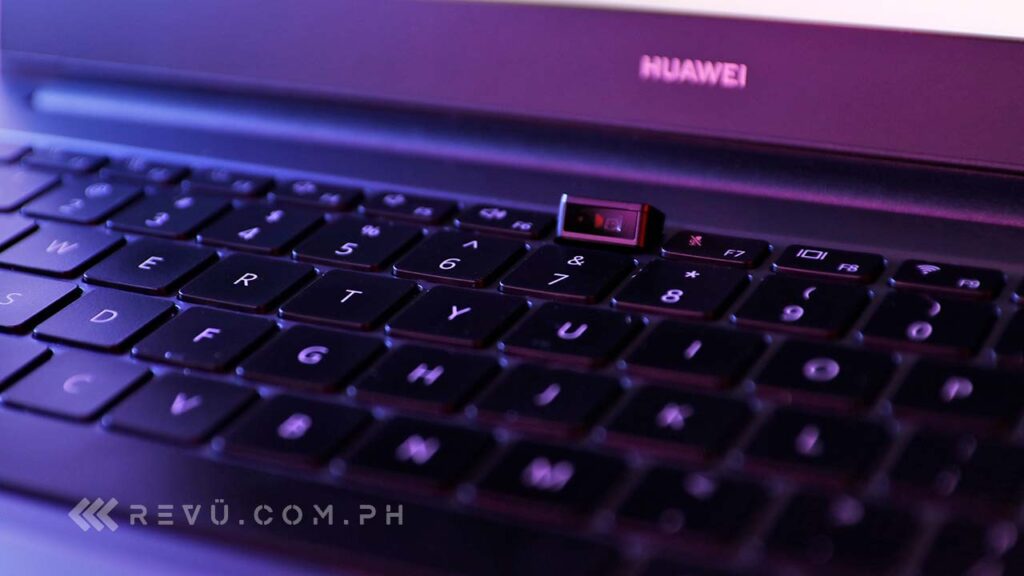 There's no camera in the bezel area at the top, which makes it all the more thin. You'll find a pop-up webcam between the F6 and F7 keys, so if you're genuinely concerned about privacy, Huawei has a straightforward solution that will get the job done.
Hello, AMD!
The Huawei MateBook D 14 launched as one of the first machines backed by AMD's latest line of Ryzen 5 and Ryzen 7 laptop processors — and it does not disappoint. Our unit has a Ryzen 7 inside bundled with a Radeon RX Vega 10 GPU for better graphics performance compared to your run-off-the-mill notebook.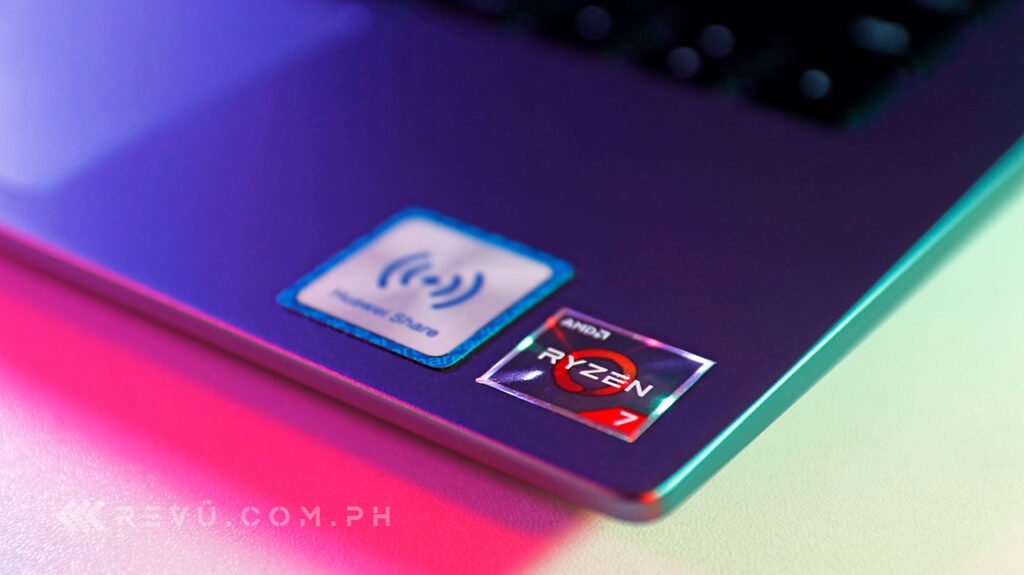 Not only does this mean the MateBook delivers enough processing power to blast through basic PC tasks, but it also has enough GPU grunt for casual gaming.
It's also great that we can edit 1080p videos on this machine without giving us a headache. We actually edited and rendered our recent videos on Adobe Premiere Pro 2020 using the MateBook D 14. As long as your footage doesn't have too many effects and motion graphics, you should have no problems as well.
Made for the Huawei ecosystem
Unique to the MateBook series of notebooks, including the MateBook D 14, is Huawei Share, which has a Multi-Screen Collaboration feature. This allows you to instantly connect your compatible Huawei phone to the laptop by simply tapping the NFC chip placed in the palm rest.
A huge advantage of owning Huawei devices: You get to work more efficiently
Besides making transferring big files between devices seamlessly and quickly, the function also lets you control your phone on the laptop display using a touchpad or mouse and keyboard. This is awesome, as you no longer need to unlock your handset to check notifications and social feeds, and you can easily reply to chat messages and answer calls from the computer screen.
If you already own a Huawei device, the MateBook D 14 is sure to make your life a whole lot easier in the current normal we are all living in.
Mobile workstation with all-day battery life
The Huawei MateBook D 14 has a 56Wh battery that is rated for up to 9.5 hours when playing 1080p videos. It's enough to last an entire workday and won't disrupt your workflow for a trip to the wall socket. Juicing up the battery is fairly quick, thanks to the 65-watt power supply that ships with it. And the inclusion of a USB-C port is great if you own a bunch of other USB-C devices and accessories.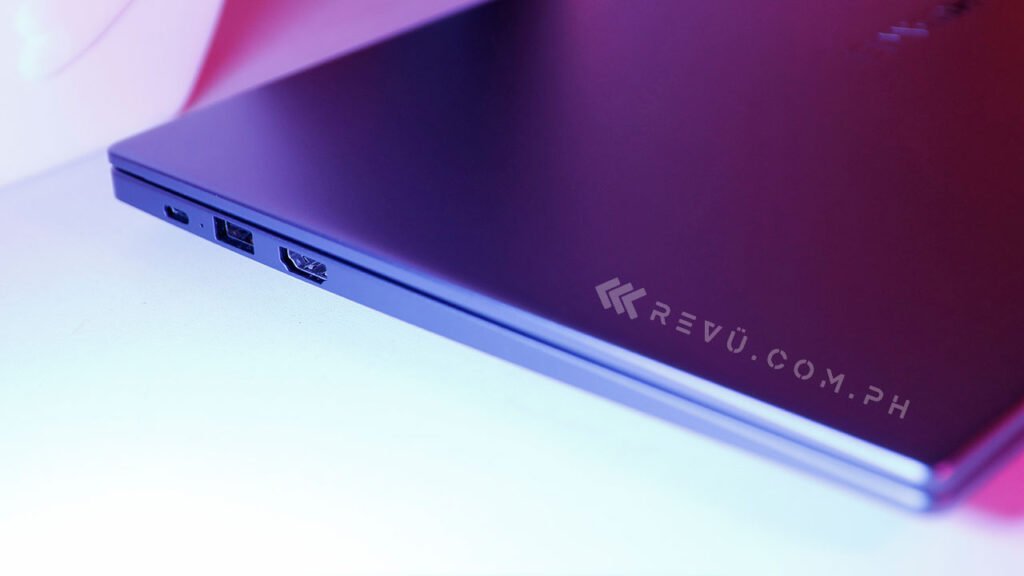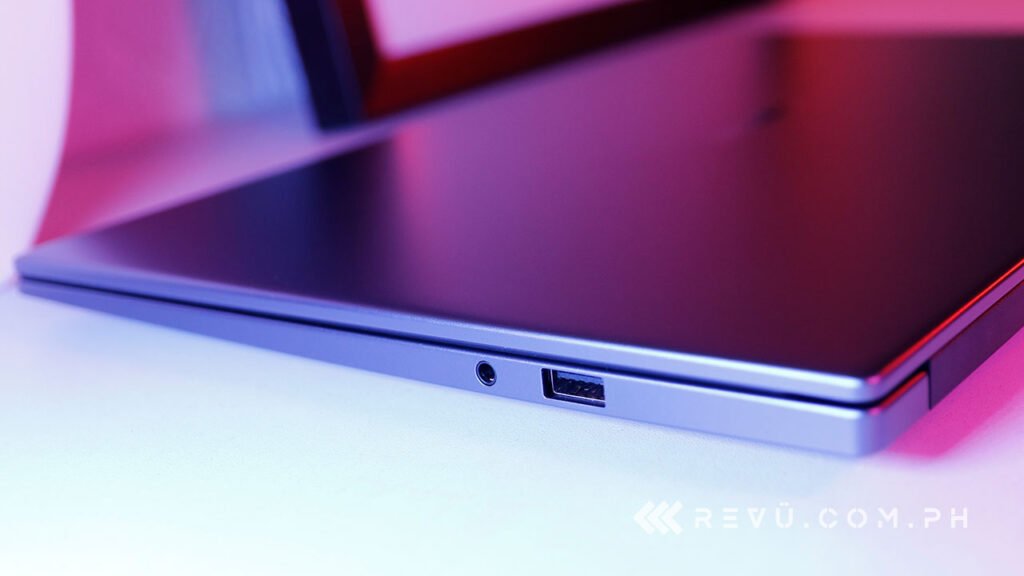 In summary…
Premium and portable design, FullView display that can even be bent backwards to make it nearly flat against the surface, powerful AMD Ryzen processor that lets you do casual gaming and video editing, compatible with other Huawei devices, and long battery life.
All these features for as low as P39,990 ($814)? If you're looking for a laptop you can use for working or studying from home and this is within your budget, then look no further than the Huawei MateBook D 14.
Huawei MateBook D 14 specs
14-inch FullView IPS-LCD display, 1,920 x 1,080 resolution (16:9 aspect ratio)
Fingerprint reader (power button-mounted)
AMD Ryzen 5 3500U/Ryzen 7 3700U processor
Radeon Vega 8/Radeon Vega 10
8GB LPDDR4 RAM
512GB SSD
USB Type-C (1), USB 2.0 (2), USB 3.0 (1), and microphone + headphone jack
1MP webcam
Dual speakers
Dual microphones
Microsoft Windows 10 Home OS
---