If you're having trouble deciding on a midrange phone, you may want to continue reading. We're here to help!
The Huawei Nova 7i and OPPO A9 2020 are two of the most popular affordably priced smartphones that debuted late last year. And now that both are available in the Philippines (although the latter arrived much sooner than the other), it's time to do a comparison between the two devices.
On one end, you have the Nova 7i, which is priced at P13,990 (around $281) in the country. Some of its highlights include a full-view LCD, four rear cameras, a capable HiSilicon Kirin 810 chipset that runs Android 10-based EMUI 10 out of the box, and flagship-grade, 40-watt fast charging.
And then there's the OPPO A9 2020, whose main selling points are a sizable and extra-tall screen, a quad-camera array that's curiously similar to the Nova 7i's on paper, and a 5,000mAh battery. It now costs P12,990 ($261) after a recent price drop.
So, which midrange option is better? Read this comparison to help you make a decision.
Hardware
The Huawei Nova 7i and OPPO A9 2020 both share a glass front and a premium-looking plastic casing with a glossy finish available in gradient designs. The Nova 7i feels much smaller in the hand, though, owing to its smaller screen size and different aspect ratio. It's also more convenient to use because of the smaller bezels around its display, as well as its weight, which is around 183 grams. The A9 2020 comes in at 195 grams and is much taller in person.
The Nova 7i has a quad-camera setup in a square module, whereas the OPPO handset packs a vertical camera array in the middle of the back, right above the physical fingerprint reader. It's a matter of preference which you like, but it's worth noting that the Nova 7i has a significantly smaller camera hump that doesn't make the phone wobble when laid on flat surfaces. The Huawei likewise features a cleaner look because of the side-mounted fingerprint sensor that's embedded in the home button.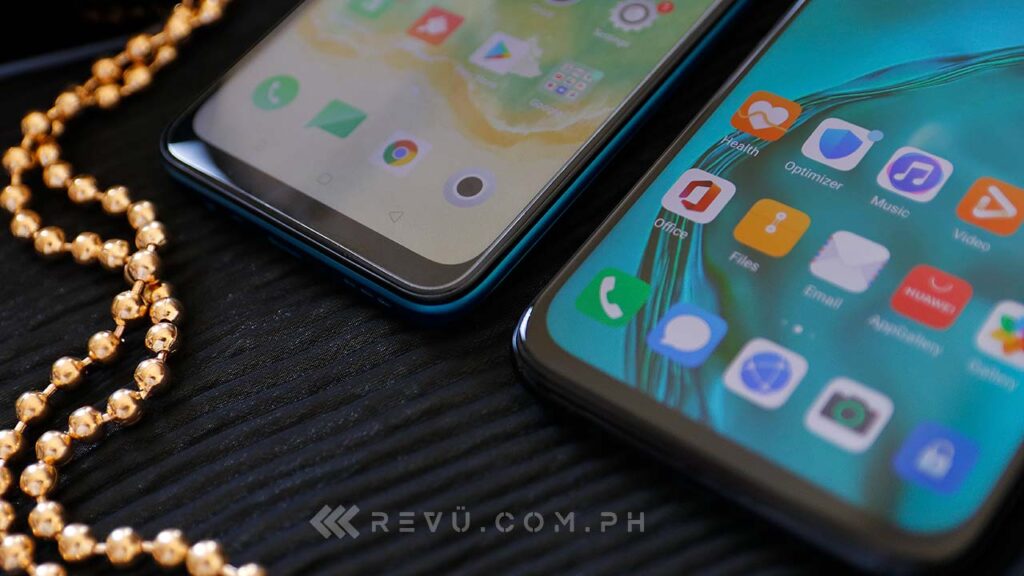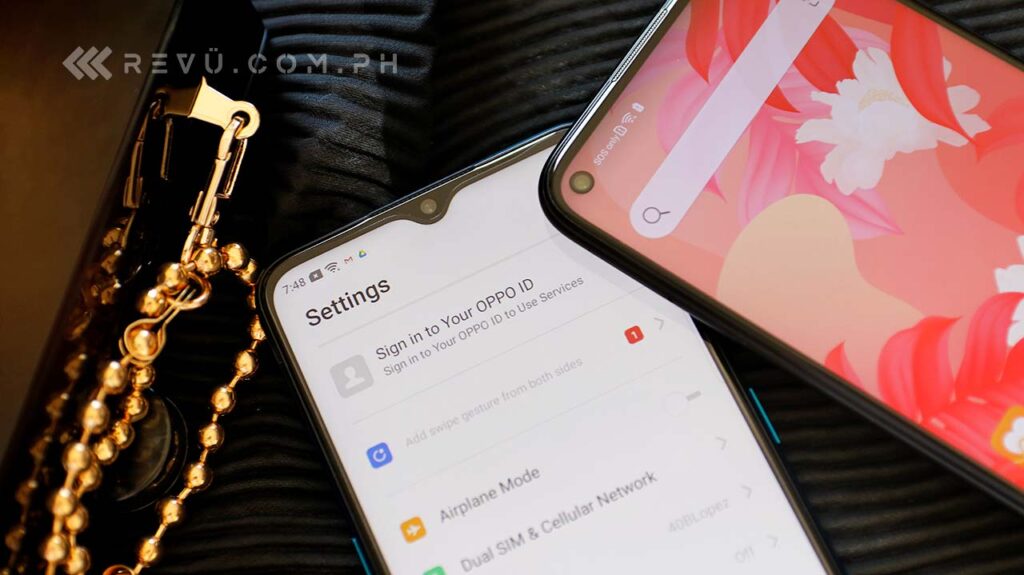 The Huawei Nova 7i has a 6.4-inch LCD that's not only sharper, running at 1080p, but also comes with a small punch hole for the selfie camera to deliver a full-view experience. Compare that to the A9 2020's 720p display with a waterdrop notch at the top bezel, and it's easy to see which phone is more appealing to look at from the front.
As far as the hardware is concerned, we prefer the aesthetics and more convenient form factor of the Nova 7i, especially the gorgeous Sakura Pink color variant that looks unlike anything Huawei has produced before.
Camera
As we mentioned earlier, both the Huawei Nova 7i and OPPO A9 2020 are equipped with four cameras on the back, with a 48-megapixel main sensor with f/1.8 aperture lens and dedicated optics for ultra-wide and portrait shots. In front, the two sport a 16-megapixel camera with f/2.0 lens for selfies.
These phones likewise feature a Night mode for brighter and more vibrant pictures in low light and dark indoor scenes. There's a Pro mode as well, allowing novices and professional photographers alike to take full advantage of both devices' imaging prowess.
Comparison of pictures taken with each smartphone: Set 1) Auto; 2) Auto (nighttime, toy placed inside a cup); 3) Night mode (nighttime, toy placed inside a cup); 4) Macro for the Nova; that's the closest the OPPO phone can get; 5) Ultra-wide; 6) Pro mode; and 7) Selfie
But although they share the same specs for the most part, it's the Huawei midranger that delivers higher-quality images consistently. This is no surprise, really. Huawei has been at the forefront of smartphone imaging for quite some time now, as reflected by the industry-leading DxOMark scores achieved by its flagship P40 series.
For those unaware, DxOMark is a reliable benchmarking platform that tests smartphone and digital cameras using proprietary tools and solutions to determine how well — or poorly — a device performs. It has ranked the Huawei P40 Pro as the best camera phone today, well ahead of other flagships like the Apple iPhone 11 Pro Max, Samsung Galaxy S20 Ultra, and Xiaomi Mi 10 Pro.
Performance
The Huawei Nova 7i holds a significant advantage over the OPPO A9 2020 despite offering the same number of CPU cores and amount of RAM and UFS 2.1 storage. Leaving the software out of the equation, the biggest reason for this boils down to the chipset. The Nova 7i is powered by Huawei's HiSilicon Kirin 710 chip, which is one of the best-performing hardware for its price and easily comes out on top in a dogfight with the A9 2020's Qualcomm Snapdragon 665 inside.
The Kirin 810 is built on a 7nm process compared to the Snapdragon 665's 11nm. Moving to a smaller process lets manufacturers cram in a lot more transistors for faster performance and higher battery efficiency, so a lower number is better.
The Huawei Nova 7i is the clear winner both in actual and synthetic benchmarks — and it's not even close. Of course, the Kirin 710's chipset advantage translates to improved gaming performance as well. Not only does the Nova 7i provide higher frame rates and smoother gameplay across the games we tested, it also allows for higher settings to be used in some titles. This means better graphics at a sharper resolution, which is an important consideration for any gamer on a budget.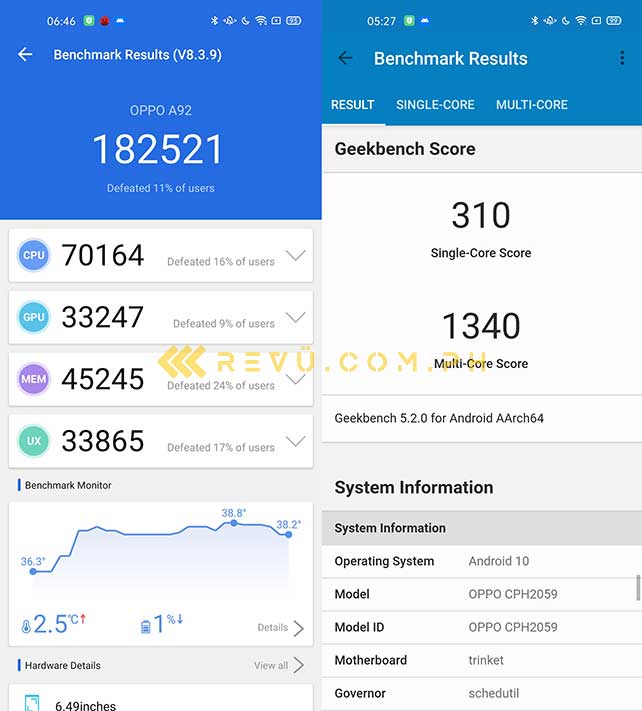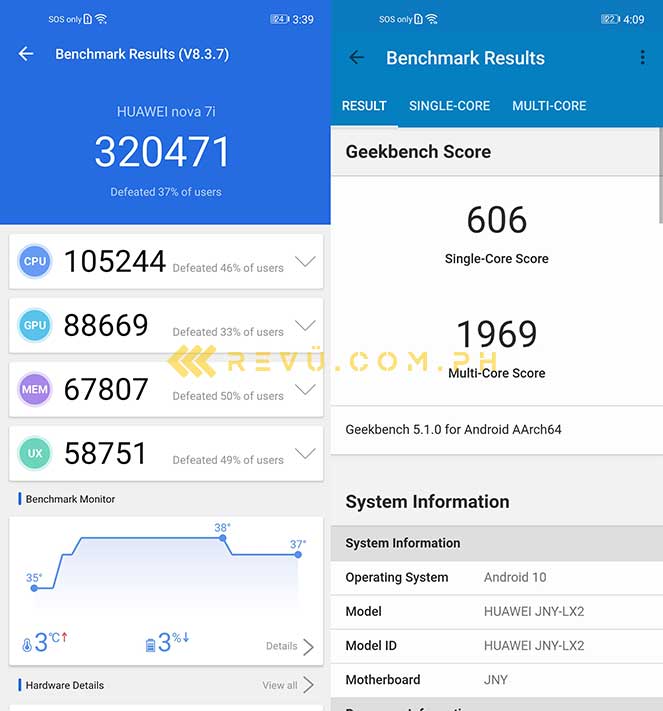 There's also the matter of software. The Nova 7i runs EMUI 10 out of the box with Huawei Mobile Services and AppGallery, while the A9 2020 launched with Android 9.0 Pie-based ColorOS 6.0. The latter has the Play Store and other core Google apps preinstalled.
Although the Nova doesn't ship with Google apps and services, HMS has improved and achieved so much in so little time, especially with regard to the development of the AppGallery, now one of the biggest app-distribution platforms on the market.
The AppGallery alone has seen its monthly active users jump to 400 million worldwide. It saw 210 billion app downloads in 2019. And if you're having trouble finding your favorite apps, you can download and install Huawei's new Petal Search app from the AppGallery to make your life much easier. The app allows you to place a widget on the homescreen that acts as a search bar for Android apps you can download from third-party app stores and websites.
So if you can't find Facebook, Netflix, Instagram, Twitter, and Mobile Legends on the AppGallery, don't fret; you can conveniently download these apps and more individually using Petal Search, even if they're not listed on the app-distribution platform.
Battery life and charging
The Huawei Nova 7i has a smaller 4,200mAh battery backup as compared to the OPPO A9 2020's 5,000mAh cell. This, combined with the OPPO phone's lower-resolution screen, allows the latter to last longer in day-to-day use.
When it comes to charging, though, the Nova 7i easily trumps the competition with Huawei's 40-watt SuperCharge standard, which can bring the device to 70% battery capacity in just 30 minutes using the included power supply and cable in the retail box.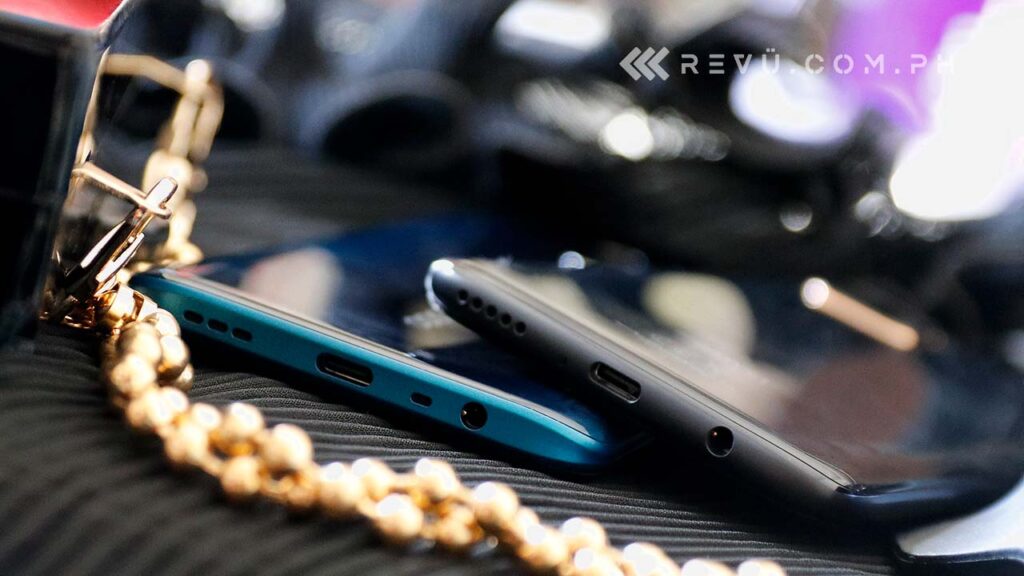 We found that it takes a little over an hour to fully recharge from zero. Really impressive, especially considering its price. In more concrete terms, that means you'll be able to get enough power for a full day of use from the time it takes you to get your morning routine done before heading off to work or school — even if you wake up with a dead battery.
Both the Nova 7i and A9 2020 charge over USB-C rather than the dated microUSB standard. The OPPO smartphone, though, needs a while to recharge — around three hours based on our testing. It charges up to 10 watts only, meaning the Nova 7i is four times faster to top up.
Final thoughts
If you're only reading this last bit, the winner here is the Huawei Nova 7i. It beats the OPPO A9 2020 in just about every metric, including the most important ones, such as computing, gaming, and camera performance. It looks better and looks cleaner, thanks to its punch-hole LCD and fingerprint scanner on the side, and users will notice that it recharges a lot quicker than just about any phone in the same price segment on the local market.
The A9 2020 has Google apps preinstalled and is now more affordable than the Nova 7i. Then again, there are millions of apps you can download through Petal Search.
Huawei Nova 7i specs
6.4-inch FHD+, 2,340 x 1,080 LCD screen with punch hole
Octa-core HiSilicon Kirin 810 processor
8GB RAM
128GB storage
Quad 48MP (main), 8MP (ultra wide), 2MP (depth), 2MP (macro) rear cameras
16MP front camera
Fingerprint sensor (side-mounted)
4,200mAh battery with 40-watt USB-C charging
EMUI 10 based on Android 10, Huawei Mobile Services, AppGallery
Colors: Crush Green, Midnight Black, and Sakura Pink
OPPO A9 2020 specs
6.5-inch HD+ waterdrop display, 1,600 x 720 resolution, 20:9 aspect ratio
Octa-core Qualcomm Snapdragon 665 processor
8GB RAM
128GB expandable storage
Quad: 48MP, f/1.8 main camera; 8MP, f/2.25 ultra-wide-angle camera; 2MP, f/2.4 portrait camera; 2MP, f/2.4 portrait camera
16-megapixel, f/2.0 front camera
4K at 30fps video recording
Fingerprint reader (rear-mounted)
5,000mAh battery with 10-watt fast wired charging
ColorOS 6.0 based on Android 9.0 Pie
Colors: Marine Green, Space Purple, and Vanilla Mint
---