The Huawei Nova 7i has been out in the Philippines for a while now. It's priced at P13,990 (around $280) and will be bundled with a free Huawei Band 4e worth P1,390 ($28) from June 22 to June 30, or until supplies last.
Promo details
A lot of things have been said about the smartphone, mostly positive. We're not surprised; this Nova is among the most popular devices on our site. But there are some highlights worth exploring in detail beyond what we've looked at so far.
Here, we list our favorite Nova 7i features accompanied by some relevant pictures, in case you're still on the fence about buying this "supernova." Check them out, and let us know in the comments if we missed anything.
Highly versatile cameras
To take bright and clear pictures even at nighttime or in dark areas, the Huawei Nova 7i features a 48-megapixel main camera in a quad-sensor setup on the back. The unit sits behind an f/1.8 lens for better performance in low light and is joined by an 8-megapixel ultra-wide-angle camera for landscapes and group shots and 2-megapixel sensors for portrait and macro photography.
For the primary camera, there's 48MP AI Ultra Clarity. The mode combines multiple frames into one super-high-resolution image using software algorithms, so the picture remains sharp even as you zoom in for more details.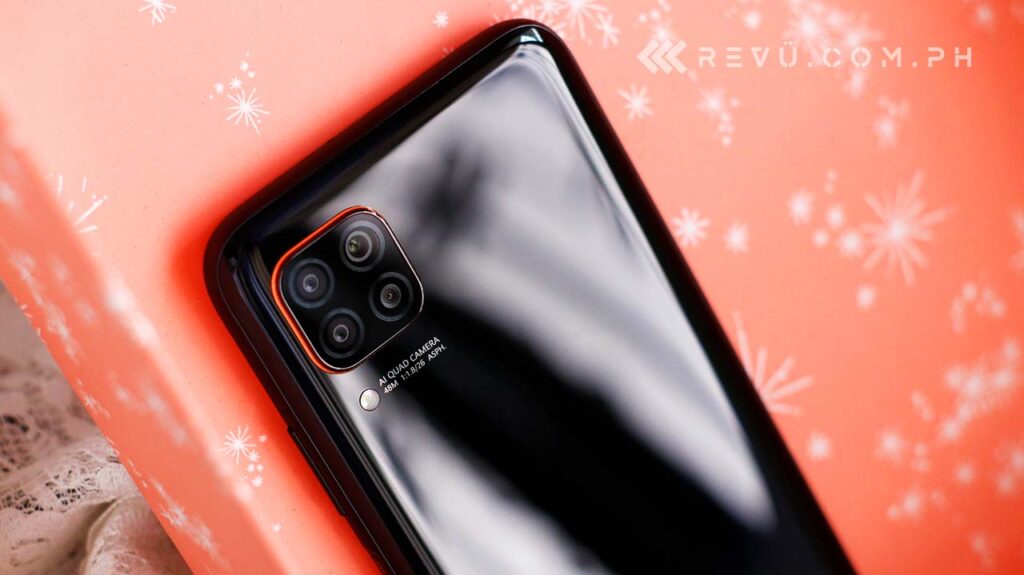 The ultra-wide camera has a 120-degree lens and an equivalent focal length of 17mm — great if you want to capture more of a scene in a single click. That means more skyscrapers and architecture in your landscapes and more people in your group photos.
When the sun goes down and the light begins to dim, switching to Huawei's Super Night mode will result in better colors and dynamic range, as well as improved noise performance even when shooting handheld. You can also take a wide-angle picture using Night mode for fantastic cityscapes and nighttime scenes. Not all phones in its segment can do that.
SEE ALSO: Huawei Nova 7 SE 5G first impressions: Huawei's brightest midranger yet?
The 2-megapixel macro sensor lets you take closeups from as close as 4cm. Guess why we love this? We're into toy photography, and this is just what we need. And with the inclusion of a dedicated portrait sensor for bokeh, we get a shallow depth of field, softening the background to make our subjects stand out.
With the Huawei Nova 7i, you're getting a multi-purpose camera you can literally take anywhere with you. Hardware-wise, there are a couple of different lenses for different applications, while on the software side, modes like 48MP AI Ultra Clarity and Super Night let you to take better pictures without the need for additional equipment or tools.
Sample pictures taken with the Huawei Nova 7i. Macro, Super Night, Auto, Ultra-wide, Auto, Auto, Pro, Auto
You get to have fun with the AR Lens, too!
Best-in-class performance
The Huawei Nova 7i packs an in-house HiSilicon Kirin 810 chipset inside, making it a powerhouse performer in demanding 3D games.
According to Antutu Benchmark, a popular app for analyzing and ranking Android and iOS devices, the Kirin 810 is the best-performing chip in the midrange segment for April 2020. This is backed up by our own benchmark tests, in which the Nova 7i performed much better than devices powered by Qualcomm Snapdragon 720G and 730G and MediaTek Helio G90T.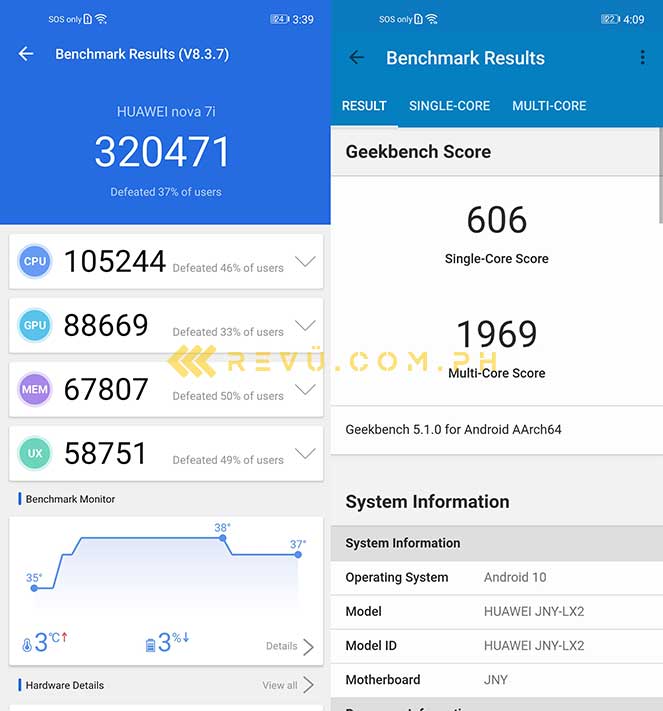 So while it isn't heavily marketed as a gaming phone for those with tighter budgets, the Huawei Nova 7i may as well be. In our own gaming tests, we found that it can run Call of Duty: Mobile and Mobile Legends: Bang Bang at a solid 60 fps, which is the highest frame rate supported on each game.
SEE ALSO: Huawei Nova 7i gaming test: True 60 fps gaming on a budget
A higher frame rate translates to smoother gameplay and less screen tearing and stuttering, and it's arguably the best indication of performance in any intensive app. Check out the results of our gaming tests on the Huawei Nova 7i. The phone simply tore through all the games we tested at the highest graphics settings.
PUBG Mobile (HD): 30 fps
PUBG Mobile (Balanced): 40 fps
Call of Duty: Mobile (Very High): 60 fps
Mobile Legends: Bang Bang (Ultra): 60 fps
Premium looks, premium feel
Easily one of the best-looking devices in the category, the Huawei Nova 7i features a glass-like back with curved edges and a softly rounded frame that's only 8.7mm thick. It's an excellent size for one-handed use — not too heavy or light and feels great to the touch.
Its 6.4-inch IPS LCD display isn't too wide or tall, but comfortable enough for viewing media and text and playing games. We also like that the physical fingerprint sensor is on the side instead of on the back for easier access. The camera bump for the rear quad-lens setup, on the other hand, is minimal by today's standards.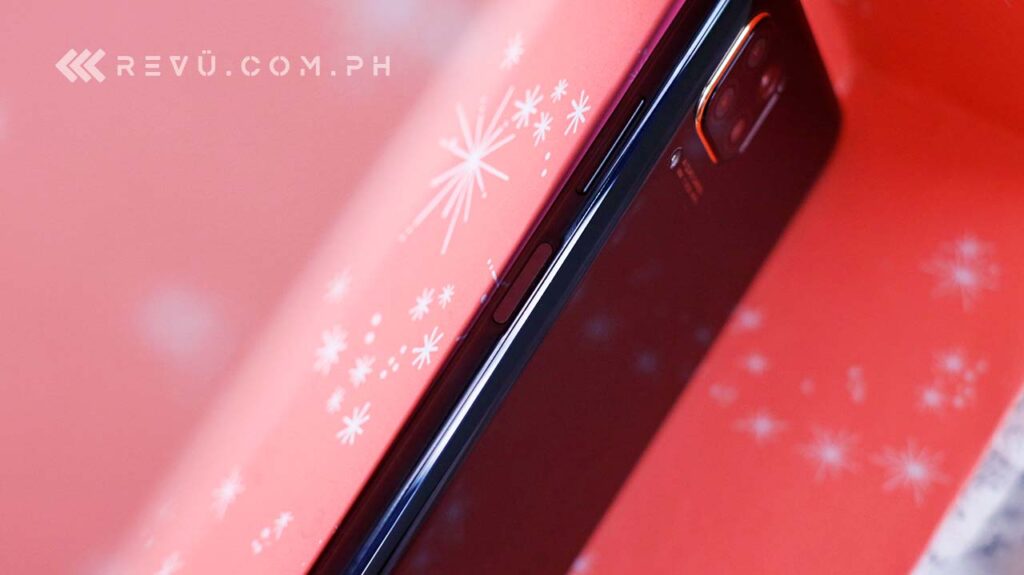 If you're a fan of fancy color designs, the Nova 7i's unique Crush Green and Sakura Pink variants should appeal to you. The latter is particularly eye-catching, with its soft pink and light blue hues and metallic gold frame.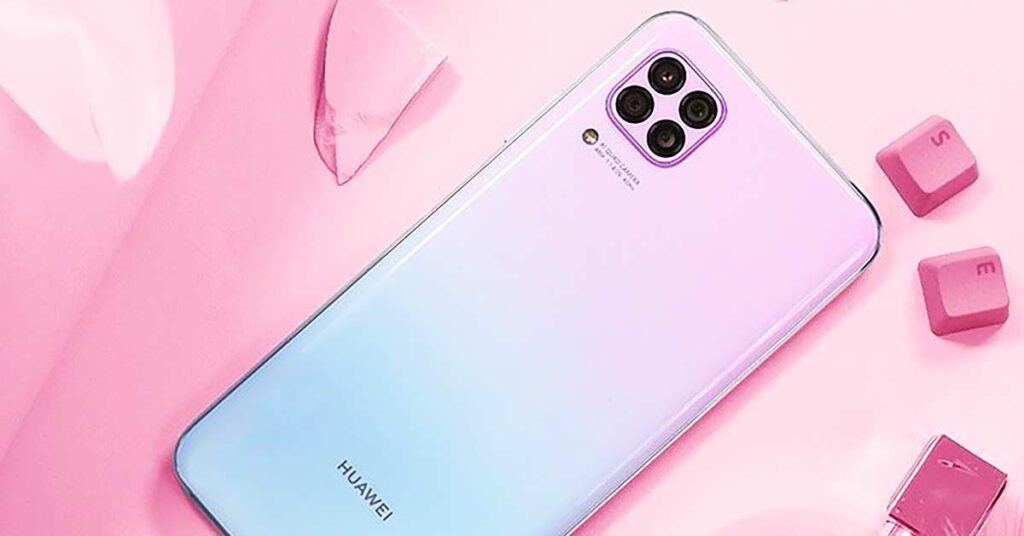 Blazing-fast wired charging
The Huawei Nova 7i comes with 40-watt fast charging over a USB-C port. It's the fastest wired charging on a midrange phone we've seen on the local market. In fact, it has the same standard as Huawei's current flagship smartphones. Even better, the company bundles the phone with the SuperCharge adapter needed to enjoy the fastest charging speeds on the handset, so there's no need to buy a fast charger individually.
Of course, quicker charging speeds mean less time charging your phone and more time using it. Huawei promises that the long-lasting 4,200mAh battery inside the Nova 7i is able to hit 70% capacity in 30 minutes and will be fully charged in an hour. After our tests, we can confirm that the phone actually matches up to the company's claims.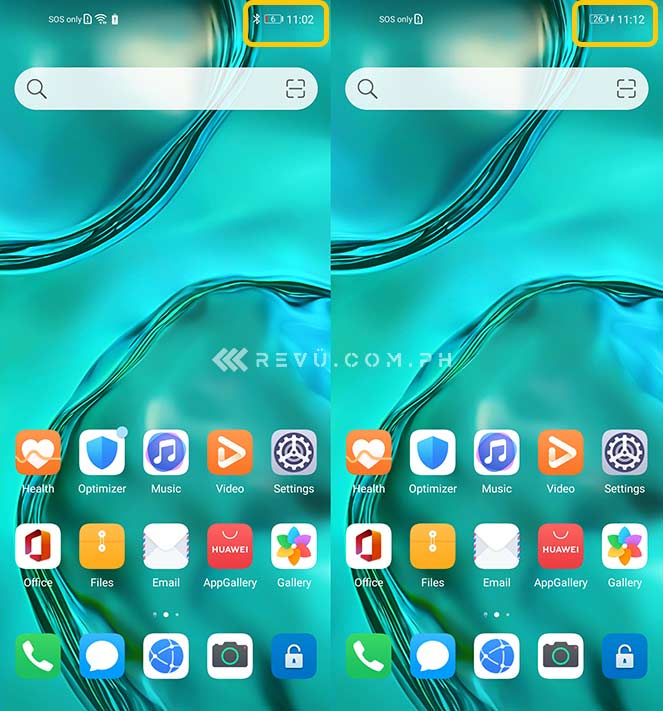 Android 10-based EMUI 10 with AppGallery
Let's talk about software. The Nova 7i ships with EMUI 10 based on Android 10 out of the box. EMUI is a custom-built overlay specifically made for Huawei devices and comes with Huawei Mobile Services or HMS, which brings a suite of apps and services including AppGallery, the company's own app-distribution platform.
While not perfect, this setup should prove to be more beneficial to consumers moving forward because Huawei makes some of the best Android hardware on the market. Having significant control over the software on its devices could allow the manufacturer to achieve more with less in the future. Think how Apple is able to squeeze out the best performance out of its own products.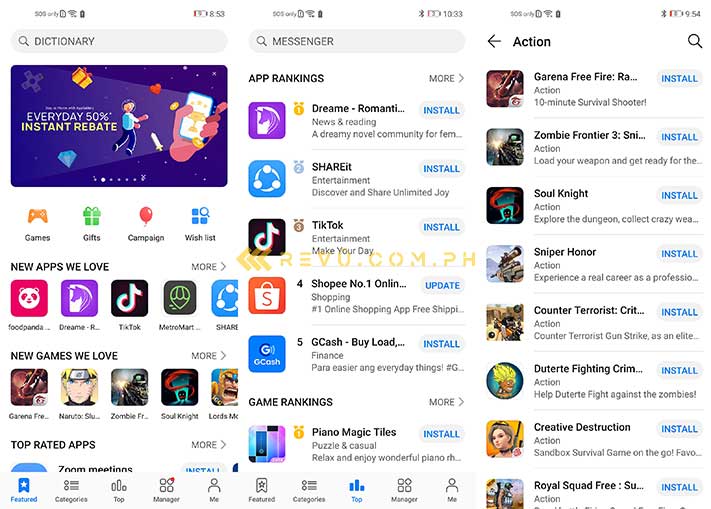 Not to mention, AppGallery has matured considerably over the past few months. It is now the third-largest app distribution platform globally and continues to grow, with over 1.3 million developers onboard and more than 400 million monthly active users around the world.
If you can't find your favorite apps on the AppGallery, there's no need to worry because you can still download and install them on the Huawei Nova 7i. Netflix, for example, works perfectly fine on our unit, and some Google services like Gmail and YouTube can be accessed via Huawei's own email app and web browser.
Facebook, Messenger, Instagram, Snapchat, and Viber can also be downloaded on the Nova 7i, as well as some local banking and digital wallet apps such as BDO, Metrobank, GCash, PayMaya, and PayPal.
Full-view experience for less
It's important to have a great-looking display with small bezels on your next phone to better appreciate the content you're consuming.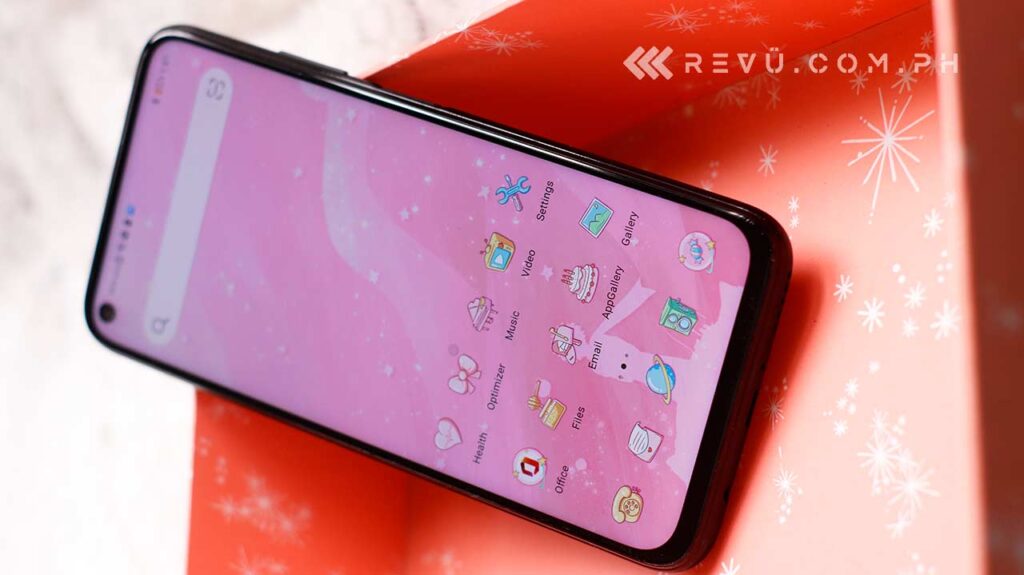 The Huawei Nova 7i not only has little in the way of bezels around the panel, it also doesn't have a notch that can partially obstruct the view when using certain apps and playing games. In lieu of a notch, the Nova 7i has a small punch hole in the screen assembly for the 16-megapixel camera on the upper left for selfies.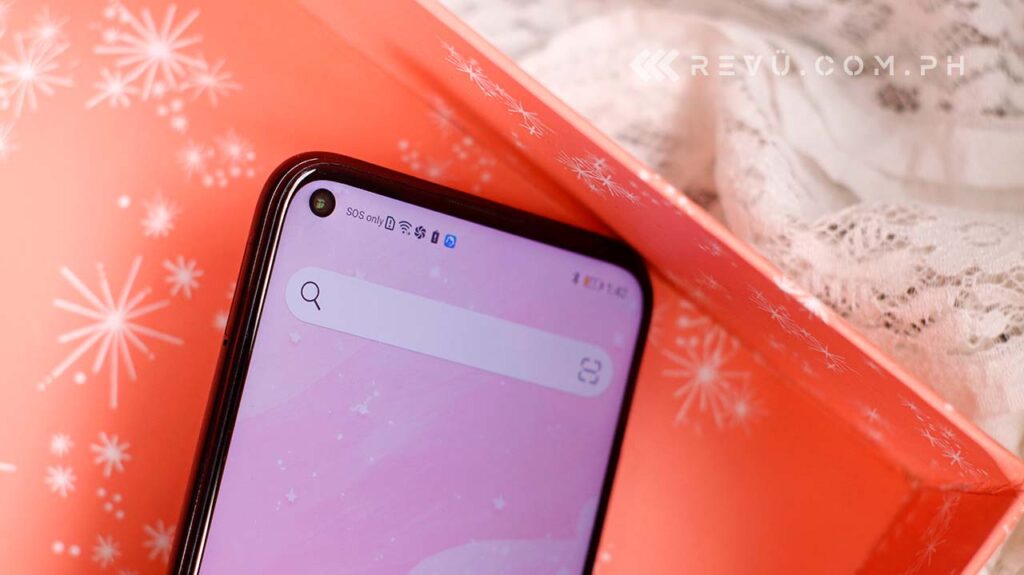 ---