5G is currently one of the biggest buzzwords in the industry. And rightfully so. Seriously, who wouldn't want faster mobile internet, faster downloads, and less lag when playing online games with other people?

5G is said to be about 10 times faster than 4G. That's a huge improvement considering how good the latter can be in areas with excellent coverage.
We already tested Globe Telecom's 5G network at Bonifacio Global City in Taguig using a Huawei P40 series phone and a Huawei Mate 30 Pro 5G. So imagine how excited we were after learning that Smart Communications' is already live in some areas in the metro, albeit unofficially.
We went out — don't worry, we didn't get out of the car — and managed to connect to Smart's 5G network in some areas in Quezon City using the Huawei Nova 7 SE 5G, currently the most affordable 5G phone in the country, with its P19,990 price tag (around $405).
We did all the tests in Quezon City, including stretches of Kalayaan Avenue and P. Tuazon Boulevard. We also went around the nearby Gateway Mall within Araneta City, which is one of Smart's first 5G locations in the country. We would have wanted to go to other cities, but we didn't want to go far from where we're holed up during the pandemic. If you own a 5G device and live somewhere nearby, you might want to give it a shot. It couldn't hurt.
Anyhow, we're sharing with you our experience on a 5G network. Hopefully, this gives you some idea of what to expect when both telcos roll out their 5G service to more customers beginning this year.
5G speed tests (Speedtest by Ookla app; Netflix and 4K video streaming; and gaming)
Here are some screen recordings we did while running the Speedtest app by Ookla, which we believe is one of the most accurate network-testing apps available on Android. We did several tests in different locations, and based on our testing, we found that the area near Gateway Mall yielded the most impressive results — around 200Mbps for downloads, or two times faster than our fiber-based home broadband.
5G speed tests
Other 5G areas we tested along Kalayaan and P. Tuazon delivered consistent download speeds of at least 50Mbps, which is still good enough to stream 4K content with minimal to no buffering. Similarly, you might get faster speeds and better coverage in certain places where a 5G signal is available. We'll get a better sense of how much coverage and bandwidth are available to consumers once Smart launches its commercial 5G service.
Video streaming is another area where 5G is expected to make a significant impact. Here, you'll find that our Huawei Nova 7 SE unit can continuously stream 4K videos on YouTube with very minimal buffering that may not have anything to do with the network (4K playback, after all, requires more processing power).
5G video streaming
Netflix playback on 5G is equally smooth, if not smoother. However, it's worth mentioning here that we did not see the same blazing-fast speeds when downloading videos from the app for offline viewing. We wonder: Is this because Netflix has set a cap, or is it because Smart purposely throttles down 5G downloads while in its testing stage?
For testing latency, we decided to play a couple of Mobile Legends matches on the Huawei Nova 7 SE. The experience was flawless; it was like we were playing at our home office. We were able to get consistently lag-free gameplay even while driving around Quezon City. In our video, you'll see that we would sometimes go to the camera app to show that we were in a moving car during one particular match.
We also compared the 5G latency we got to a 4G network while playing Mobile Legends and saw that our ping hovered around 30ms over the slower connection. We got a latency of 10ms, give or take a little, on a 5G signal. For games that require a rapid response from the server such as Mobile Legends, PUBG Mobile, and Fortnite, a lower latency can mean life or death (virtually speaking, of course).
5G gaming vs 4G gaming
5G phones are here!
Well, your options are actually plenty. As long as you're not expecting bargain-basement prices, you'll probably find a device that fits your budget. But the thing is, while many phones today are equipped with a 5G modem, not all of them support local 5G networks. The Huawei Nova 7 SE 5G, Mate 30 Pro 5G, Mate XS, and P40 series are confirmed to be compatible with Smart's and Globe's current infrastructure.
The rest, including devices powered by the Qualcomm Snapdragon 865 and 765G chips? We're not so sure. If they are, we'll find out soon enough. If they can access 5G speeds in the country now, the one we used for this article, the Nova 7 SE, still stands out as the cheapest of the lot — and by a significant amount, too.
The rest of the key specs are likewise impressive for the price: 6.5 inches LCD with a punch hole for the 16-megapixel selfie shooter; quad rear cameras headlined by a 64-megapixel main sensor — the highest ever in a Huawei device; and a 4,000mAh battery that supports super-fast 40-watt fast charging.
The Kirin 820 inside the phone, meanwhile, is the fastest chipset we've used in the segment and can run most demanding games smoothly at high or max settings. Please feel free to check out our gameplay video in the "5G speed tests" section — if you haven't yet — to see the real-time fps of certain games as we play them on the Huawei Nova 7 SE 5G. Its Antutu score is also outstandingly high, beating even our Huawei P30, which is powered by last year's flagship Kirin 980 chip.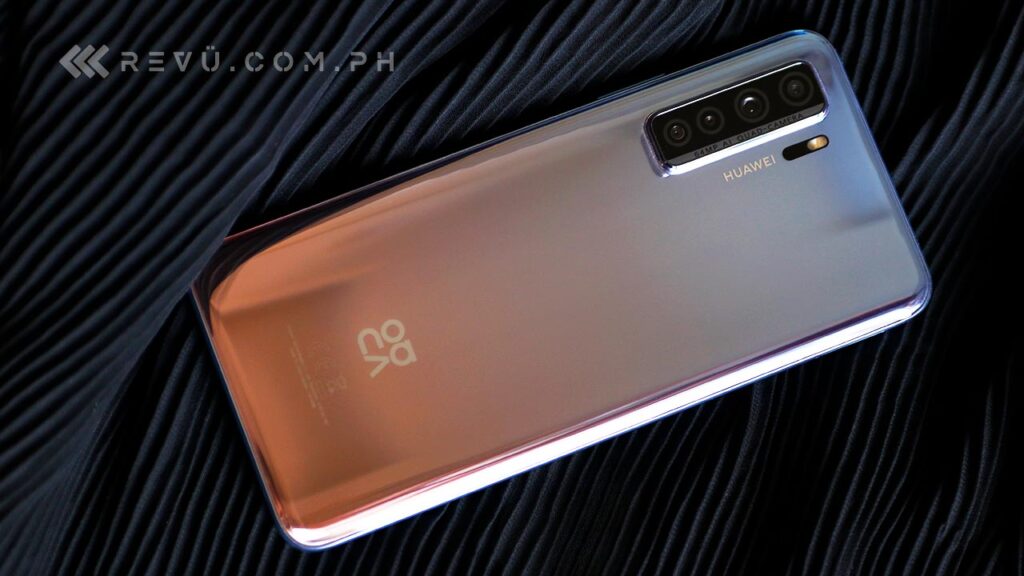 If you're after a more high-end experience, the Kirin 990 5G-based Huawei P40, P40 Pro, P40 Pro Plus, and Mate 30 Pro 5G are excellent choices as well, especially with the latter's recent price cut. The P40 series starts at P36,990 ($749) for the vanilla model while the Mate is now only P42,790 ($867) at Huawei's official store on Lazada. Globe and Smart subscribers can also get these Huawei flagships at a discounted rate when bundled with a monthly data plan.
5G is still in its early stages for local carriers, but the prices of compatible phones have started to come down. If you can afford the premium, they represent a whole lot more future-proofing than your average modern-day handset.
And based on our early tests, 5G will have a great impact on how we use our smartphones, how we consume content, and which mobile games we play when we're outside.
---