The new normal has forced many of us to work online and from home. While a lot depend on a Wi-Fi network to connect to the internet, many still use mobile data connections on their smartphones. That's why these days, it's important to have a strong and reliable internet connection outside and at home.

(Update, July 20: We finally got to test Smart Communications' 5G network, too! See Tested: Smart 5G network on PH's most affordable 5G phone.)
Imagine how excited we are now that local telecommunication companies are gearing themselves up for 5G. The latest-generation wireless-internet connectivity after 4G boasts insanely fast data speeds and much lower latency. It also promises more stable internet connections compared to previous iterations.
Contrary to what some might think, there are no proven detrimental health effects to being exposed to 5G signals as well as devices that are compatible with the wireless technology. 5G is safe, as experts and many scientific studies have repeatedly pointed out.
Look at that speed!
We want to show you a good, old-fashioned speed test using the Huawei P40 Pro, which is one of few phones in the Philippines that support local 5G networks. Watch this raw video, and be impressed.
5G speed test done using the Huawei P40 Pro in June 2020 at BGC, Taguig City, Philippines. Watch the raw video now!
The things that we can do on mobile with that kind of speed! This was done on Globe Telecom's network at the Bonifacio Global City in Taguig City. We believe uploads have been capped to preserve bandwidth, but it should be remarkably high as well. And we're only looking at its potential here.
According to Globe, its 5G networks will roll out in select areas in the country this month. Smart Communications has started offering the Huawei P40 series to its customers, which could be an indication that its 5G signal will indeed be ready to go live later this year.
Huawei winning the 5G mobile race
When it comes to data connectivity, having the right hardware matters. After all, you can't access 5G speeds on a 4G phone, just as 3G devices are limited to 3G networks — we all know that.
As far as 5G-enabled hardware is concerned, Huawei has been making huge strides especially in the smartphone industry, spurred by its own 5G chipsets and modems. Did you know that the first commercial 5G handset introduced to the global market is the 7.2-inch Huawei Mate 20 X? It is powered by the company's own HiSilicon Kirin 980 chip and Balong 5000 modem, the first 7nm multimode chip of its kind.
Did you know that the first commercial 5G smartphone introduced worldwide is the 7.2-inch Huawei Mate 20 X?
Almost a year later, Huawei launched Kirin 990 5G, which integrates the 5G modem with the CPU, GPU, and other components in a single chip. This is important because 5G consumes more power than 4G and older standards, and having a built-in modem allows for greater power efficiency when connecting to super-fast networks.
Kirin 990 5G is compatible with 5G standalone and non-standalone networks. This ensures better compatibility with 5G networks not only in the country, but also abroad if you travel frequently. The first phone to arrive with the chipset in the Philippines is the Huawei Mate 30 Pro 5G. You can get it now with a Globe postpaid plan or from select stores at a discounted price of P48,990, or roughly $990 in U.S. currency.
Huawei Mate 30 Pro: 5G vs 4G speed-test comparison
Besides the Mate 30 Pro 5G, there's the P40 series in Huawei's 5G arsenal, too. The P40, P40 Pro, and the recently released P40 Pro Plus all use Kirin 990 5G. They are also equipped with flagship cameras, as evidenced by the industry-leading scores achieved by the Huawei P40 Pro in DxOMark's test, where the quad-camera smartphone has a record-breaking overall rating of 128 for its rear setup.
If you're not familiar, DxOMark is a reliable benchmarking site that "scientifically assesses smartphones, lenses, and cameras." High scores on the platform are much sought after and coveted by manufacturers and their supporters alike.
SEE ALSO: Blind camera test: Huawei P40 Pro vs Samsung Galaxy S20 Ultra
What's even more impressive than the P40 Pro is the Huawei P40 Pro Plus. The device has a ceramic body mated to a steel frame and packs five — yes, five — cameras on the back. The system includes a periscope telephoto camera that can do up to 100x digital zoom and 10x optical zoom, with the latter letting you get much closer to your subject with little loss in picture quality.
Like the Huawei P40 Pro, the more premium handset flaunts a large and gorgeous 6.58-inch OLED on the front with curved edges on all four sides. The screen also runs at 90Hz, meaning it refreshes itself 90 times per second to make everything on the display appear more fluid.
In the Philippines, the Huawei P40 series starts at P36,990 ($746). All phones in the lineup will support Globe and Smart's 5G networks once officially rolled out. They'll have 5G connectivity in both SA and NSA architectures as well.
Need for speed: Advantages of a 5G phone
We've been asked this question a lot lately: "Do I need to buy a 5G phone?" The answer, unfortunately, isn't as easy to give as you might think it is. There are a lot of factors to consider, and many of them are out of our control. So instead of giving a simple "yes or no" answer, we're going to give you the top reasons consumers should strongly consider getting a 5G-enabled device.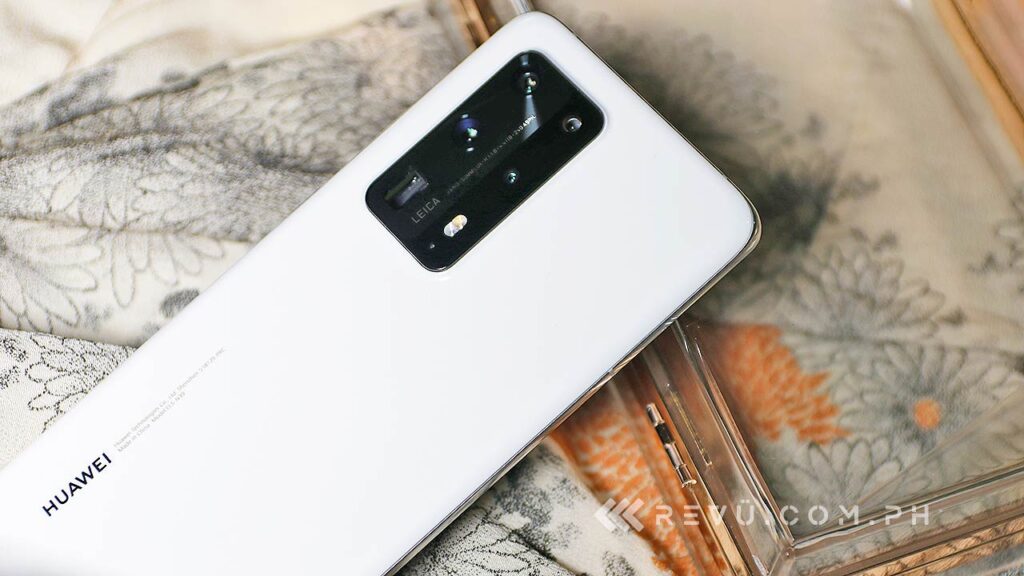 Let's start with the most perceivable benefit: faster downloads. As shown in the videos we shared earlier, 5G enables your device to achieve internet speeds that leave most residential Wi-Fi networks in the dust. Our fiber-based broadband connection at home hits 100Mbps down (and we're happy when it does so with consistency) — but a compatible phone on a 5G network can easily top that without even flexing its muscle.
In more concrete terms, we can download episodes of our favorite shows in minutes using our home Wi-Fi, but with 5G speeds, one could possibly pull entire seasons within the same amount of time, give or take, and not wait hours for the downloads to finish.
Same goes when you're downloading a game using your PC or console's digital store. Games that require around 50GB or more of hard-drive space can be downloaded much more quickly on 5G as compared to when using a Wi-Fi connection.
Besides faster download speeds, you'll see less latency or lag, which is important when playing online games, where even the slightest delay can mean the difference between winning and losing
Latency, or the time it takes to send data from point A to point B, is another selling point for 5G. With 5G networks, you'll see less latency or lag, which is important when playing online games, where even the slightest delay can mean the difference between winning and losing.
Naturally, the CPU and GPU play an important role as well, so it's a good thing that the Huawei Mate 30 Pro 5G, Huawei P40, Huawei P40 Pro, and Huawei P40 Pro Plus are backed by one of the fastest chipsets on the market today.
How Huawei MeeTime feature works. Related article: Huawei MeeTime in action & how to access it for after-sales support
One more application that will benefit greatly from 5G technology is video chat. In particular, Huawei's own MeeTime service, which is preloaded on many Huawei devices and doesn't come with a call limit, can deliver up to 1080p video as well as clear and lag-free audio on fast networks.
This is only the beginning. We agree with Globe president and chief executive officer Ernest Cu when he said that a lot of the use cases of 5G are still being set. "The idea of watching a video on your handset wasn't in existence during 3G's time, but it came around as the killer use case when LTE was brought to market." Correct, yes?
Many use cases of 5G are still being set. 'The idea of watching a video on your phone wasn't in existence during 3G's time, but it came around as the killer use case when LTE was brought to market'
As it is, 5G provides many tangible benefits to consumers, even if they're not into a particular activity like gaming. With the pending rollout of 5G across the Philippines and other parts of the world, it makes sense to buy a 5G handset instead of settling for something limited to 4G connections now or in the near future.
Think of it as future-proofing. It will still work perfectly on existing standards, but when 5G does come around — and it will soon — you'll have access to internet speeds you never thought possible on a mobile device.
---