Estimated reading time: 9 minutes
Finally, we can talk more intimately about the Realme Narzo 30A. Realme's latest Android budget blower has launched in the Philippines, pairing a MediaTek Helio G85 chipset with a sizable screen and an even bigger 6,000mAh battery that supports USB-C quick charging.
In the Philippines, the Narzo 30A is officially priced at P6,490 (around $134 converted) for the lone 4GB RAM/64GB storage variant, but it will have an "early bird" price of P5,990 ($123) with free shipping via the Realme brand store on Lazada on March 25 and March 27. The Narzo lineup remains online-exclusive, so you won't be able to buy it from offline retailers around the country.
As we said in a previous article, the Narzo 30A carries many of the same specs that make the Realme Narzo 20 an interesting pick in its price range, including a Helio G85 chipset, a waterdrop HD+ LCD display, and a behemoth battery that can last days. To hit its target price, though, Realme had to drop the resolution of the main camera to 13 megapixels (from 48 megapixels on the Narzo 20) and skip a dedicated ultra-wide-angle camera, which would have been great for landscapes and group shots.
But if you're not really into photography — and gaming performance matters as much to you as an attractive price tag, then this phone should be right up your alley. And to help you decide whether the Narzo 30A packs in the gaming cred Realme claims it does, read our performance review of the newly announced smartphone.
We'll start with an obvious question…
What's the day-to-day performance like?
The Realme Narzo 30A packs the same specs as the Narzo 20 which debuted the MediaTek Helio G85 chipset on the market. In a nutshell, it's based on the same architecture as the G80 inside the likes of the Redmi 9 and plenty of other devices, but the G85 promises slightly better graphics performance.
Outside of gaming, the Helio G85 is a pretty decent SoC that is capable of multitasking and handling most basic smartphone tasks well. 4GB of RAM is fair enough at this price point, though the company's aggressive RAM management may prevent you from keeping background apps in the memory for a while, causing loading blips from time to time.
SEE ALSO: Realme Narzo 20 review: Another great budget phone
Like other current-gen Realme handsets, the Narzo 30A arrives with Android 10-based Realme UI, with a planned upgrade to Realme UI 2.0 based on Android 11 releasing in the third quarter of 2021, according to the company.
Realme UI looks a lot like ColorOS on OPPO devices and comes with several useful features, including Smart Sidebar for easier split-screen multitasking and Super Nighttime Standby, which will allow your phone to consume less power at night when idle. There are a few apps we wish weren't included right out of the gate, but with a relatively decent amount of native storage, we can ignore them.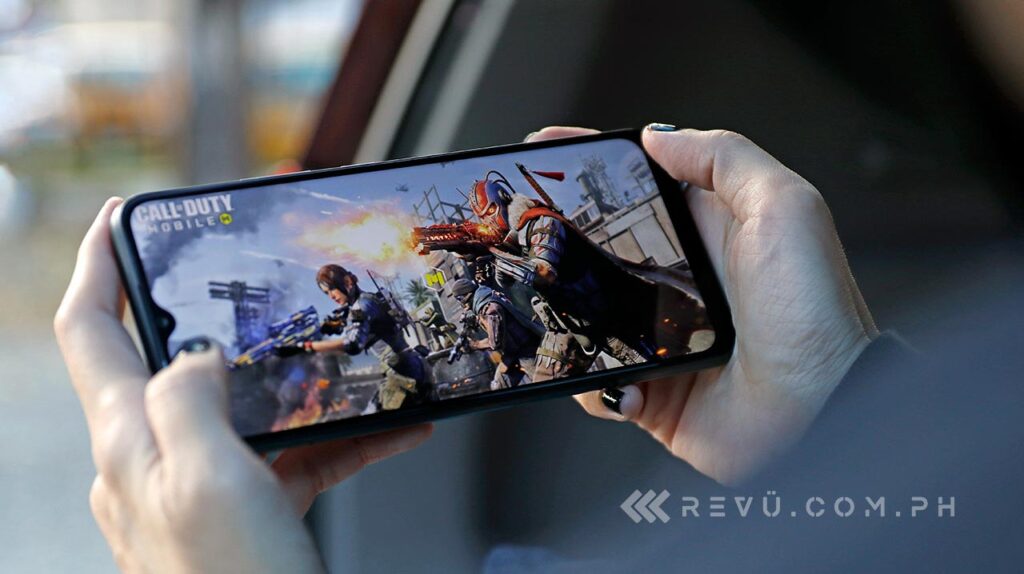 The battery life from the 6,000mAh cell is excellent in general, as expected, allowing us to use the Realme Narzo 30A without needing a recharge every 36 hours. We played two grueling matches of Mobile Legends at High graphics settings on our unit and found that its battery level was reduced by only 10%. As a backup device, the Narzo 30A provided us with five days of light usage consisting of web browsing, social media, and podcast streaming on Spotify.
The Helio G85 is quite an efficient chipset, and enabling power-saving options, such as Super Nighttime Standby, Screen Battery Optimization, Smart Performance mode, and App Quick Freeze, can improve idle efficiency further, with varying impacts for each option. To quickly jump to the settings we mentioned, all you need to do is search for them in the search field at the top of the Settings app.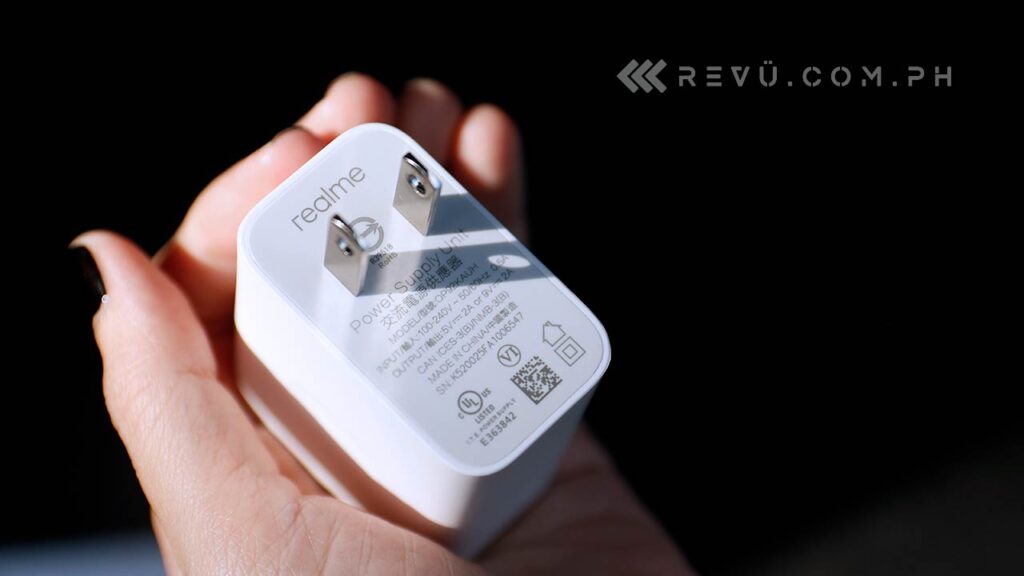 The Realme Narzo 30A supports fast wired charging up to 18 watts out of the box using the supplied power adapter. In our tests, the 6,000mAh battery needs about four hours to get from zero to full capacity. Totally understandable. Then again, given the phone's stingy battery management, you won't need that much time for a full day of regular use.
Synthetic benchmarks
To put the Realme Narzo 30A through its paces, we downloaded some benchmark apps online and tested our unit in room conditions at around 25 degrees Celsius.
Antutu Benchmark
No surprises here. The Narzo 30A performs similarly to the Helio G85-based Narzo 20 with as much RAM and storage. It can't be understated, though, that you won't see a lot of sub-P10,000 ($206) devices on the local market cross the 200,000 mark in Antutu Benchmark. This Realme is among the cheapest to do that with consistency.
Geekbench 5
Single-core test: 386
Multi-core test: 1,335
The Geekbench scores of the Narzo 30A are, again, among the highest out there in the category — and even higher than those posted by our Narzo 20. Its octa-core CPU and Mali-G52 MC2 GPU only begin to show their age when matched up with low-end MediaTek Dimensity SoCs and newer Qualcomm Snapdragon 600 series chips that are positioned higher in the supply chain.
3DMark
Wild Life: 706
Sling Shot: 1,428
After Geekbench, we proceeded to run some Wild Life and Sling Shot tests in 3DMark, a popular cross-platform benchmarking tool used to determine a smartphone's graphics rendering potential and workload processing capabilities. The numbers we got were higher than what we're used to seeing, giving us confidence that the Narzo 30A can actually run the most demanding games for Android at reasonable frame rates.
CPU Throttling Test
5-minute mark: 93% of max performance
15-minute mark: 83%
30-minute mark: 79%
60-minute mark: 77%
The CPU Throttling Test app can be downloaded for free on the Google Play Store and gives you an idea how your device handles performance throttling over a specified period.
At the 5- and 15-minute marks, the Realme Narzo 30A passed with flying colors, showing minimal signs of slowing down. After 30 minutes of testing, we saw the performance numbers dip, but it was nothing to be concerned about. Finally, a full hour of stress-testing resulted in the CPU throttling to 77% of its max performance — the lowest result we got during our benchmarking — which was great.
The Narzo 30A managed to avoid massive performance lows in a synthetic scenario, indicating that it probably won't suddenly throttle down during heavy workloads.
Gaming test
We used the built-in screen recorder to record all our gameplay footage on the Narzo 30A. Realme's FPS counter was also used to measure frame rates in-game.
NBA 2K20
NBA 2K20 is no longer the demanding game it once was at launch, but it can still put a lot of pressure on many budget handsets. The Narzo 30A isn't among them, surprisingly, putting up good fps numbers at high settings.
Mobile Legends: Bang Bang
This is one of the most popular mobile games in the region, and the Philippines is no exception to an active community of Mobile Legends players and fans. Playing Mobile Legends with the visuals set to High, our Narzo 30A averaged 40 fps with highs in the 50s and lows in the 30s. At the moment, the game doesn't support Ultra graphics settings on the phone.
Genshin Impact
Perhaps the most graphically intensive mobile game ever made, Genshin Impact combines striking, console-quality visuals with solid action-RPG gameplay and addictive character and loot progression.
We were able to hit about 30 fps using the game's lowest preset. Switching to Medium produced slightly better graphics at the expense of lower frame rates, with our fps hovering in the mid-20s during gameplay. The game remains playable regardless, and we're satisfied with the results we saw considering how much the Narzo 30A costs, plus the fact that Genshin Impact still looks stunning even when the graphics settings are reduced to their worst-looking.
Gameplay: Genshin Impact, Mobile Legends: Bang Bang (3:01 mark), and NBA 2K20 (6:01 mark)
Final thoughts
Boasting a pretty capable chipset and battery life for days, the Realme Narzo 30A has proven to be a top-notch performer in its price class. It delivers a solid experience when playing demanding games that require more graphics power, and CPU throttling isn't a concern, even after an hour of stressful testing. From a performance standpoint, you couldn't ask for better value. Realme Philippines nailed the local pricing of the Narzo 30A, too, and we think it's among the best out there when it comes to price/performance ratios.
Realme Narzo 30A specs
6.5-inch LCD display, 1,600 x 720 resolution, 60Hz refresh rate
Octa-core MediaTek Helio G85 processor
Mali-G52 MC2 GPU
4GB RAM
64GB storage
Dual 13-megapixel, f/2.2 (main), 2-megapixel, f/2.4 (mono) rear cameras
8-megapixel, f/2.0 front camera
Fingerprint reader (rear-mounted)
6,000mAh battery with 18-watt USB-C fast charging
Realme UI based on Android 10
Color options: Laser Black, Laser Blue
---