The OPPO Reno8 5G brings several upgrades across the board, including a notable design overhaul, faster charging, and a more powerful MediaTek 5G chipset compared to its predecessor. And though it came out last year, OPPO has recently introduced an upgraded Sunkissed Beige edition with more memory and an updated OS out of the box.

We thought that the previous model was a fine pick if budget wasn't a huge concern. But a slightly more expensive one? Well, we won't spoil anymore, as you can give our review of the new variant a read to help you decide if it's worth the cost and whether it has what it takes to go head-on with the competition at the top of the mid-tier market.
Visually, the Sunkissed Beige color variant of the OPPO Reno8 5G is identical to the standard model that was released last year, with the exception of the fresh paint job. Compared to the Shimmer Black and Shimmer Gold colorways, though, the new version looks more premium, thanks to its glossy gold coat with a glittery finish for a more striking appearance.
The seamless rounded-square bump — which borrows from the OPPO Find X5 series' camera design — is still there, but adds golden accents to the LED flash and camera rings at the back. Similarly, the flat plastic frame is now finished in a gold paint to match the rear panel.
Build materials aside, the OPPO Reno8 5G in Sunkissed Beige is about as luxurious as it gets in the midrange category, at least in terms of aesthetics. If you're a fan of gold smartphones, this particular variant offers plenty to ogle. It's almost a shame to hide it under a leather or metal housing; thankfully, the phone ships with a clear plastic case that manages to show off its unique and eye-catching finish.
Per usual with modern OPPO phones, you get volume up and down buttons on the left and a power/sleep button with a green accent along the right-hand side. The buttons are easy to reach when holding the device in one hand, and it helps that the Reno8 5G is relatively lightweight, tipping the scales at about 179 grams, and comes in a comfortable size and form factor.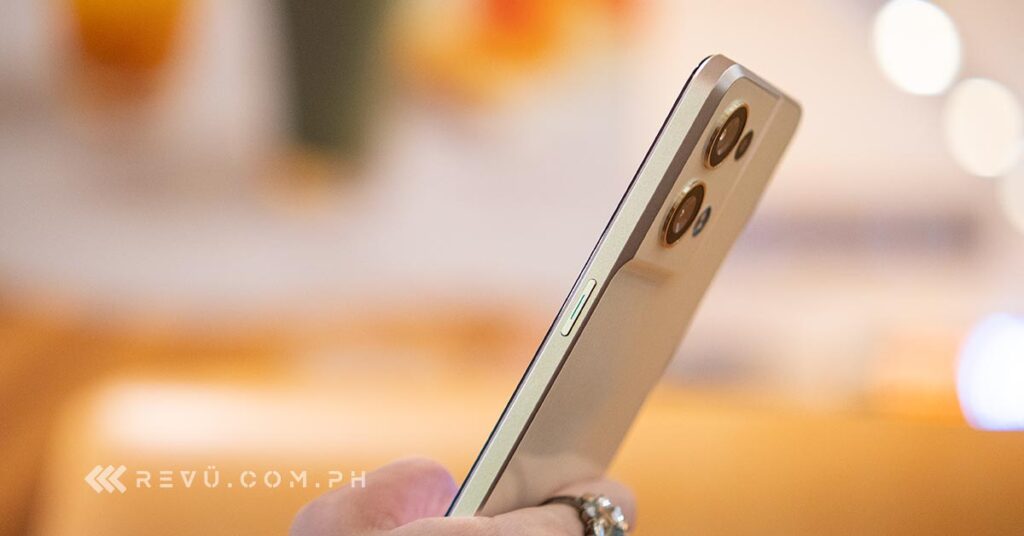 Audio performance from the single speaker at the bottom is pretty good, but for the price, it could be a little louder. OPPO should have thrown in an extra speaker for stereo output, given the smartphone's premium price tag. There is also no headphone jack on the device. In case you're curious, the Reno8 5G supports the SBC, AAC, aptX HD, and LDAC audio codecs.
The FHD+ display measures 6.43 inches across and uses AMOLED technology to deliver bright and punchy colors suited for gaming and streaming movies on the go. Speaking of which, the device comes with Google's Widevine L1 support, allowing you to stream Netflix and Amazon Prime Video content as well as videos from other streaming platforms in high definition.
You also get a 90Hz refresh rate and up to 180Hz touch sampling for a smooth and responsive experience, on top of scratch-resistant Gorilla Glass 5 and SGS Eye Care Display certification that should make the screen easier on your eyes. The display packs an embedded optical fingerprint reader as well, so unlocking the phone is a cinch.
Brightness goes up to 800 nits, and we did not face any issues while using the phone outdoors on a sunny day. The panel is solid for most purposes, if not exceptional. We would love to have seen a faster screen, though; shame — the Reno8 5G and its potent 5G chipset would certainly benefit from a 120Hz display option. The rather chunky "chin" bezel might also turn people off.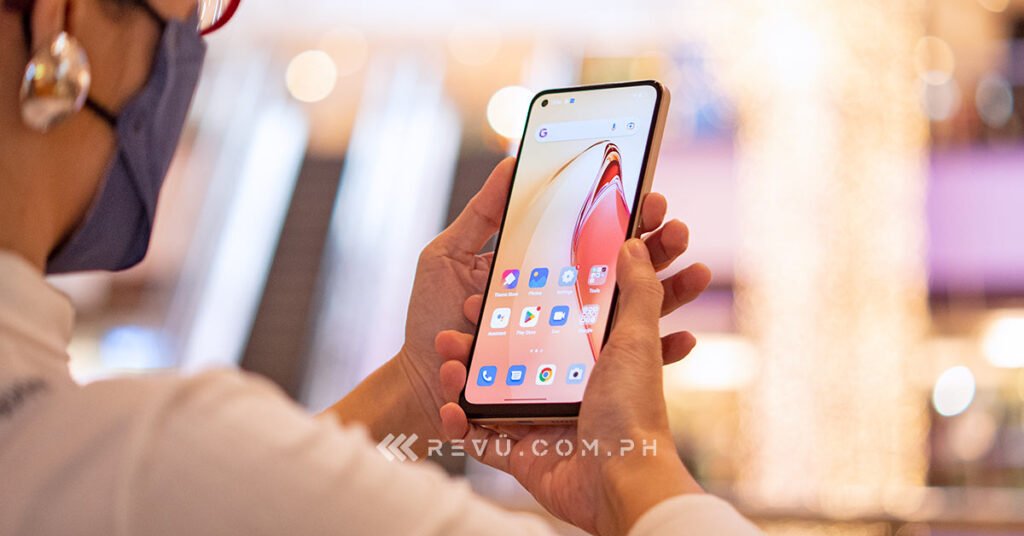 For pictures, the OPPO Reno8 5G has two high-end cameras — a 50-megapixel Sony IMX766 image sensor on the rear and a selfie shooter that uses Sony's 32-megapixel IMX709 sensor. The front-facing sensor boasts an RGBW filter for brighter and sharper selfies in low light, but no autofocus feature. You can also enable the screen flash to capture better selfies in dim environments.
To help you shoot landscapes, the Reno8 5G is equipped with a dedicated 8-megapixel ultrawide option, while the tertiary camera packs a 2-megapixel macro sensor. In good lighting, we found the overall photo quality was good enough for a mid-tier option.
There is no shutter lag when shooting in daylight in Auto mode. More impressively, the quality of the 2x shots is identical to that of the default 1x setting. Unfortunately, you don't get optical image stabilization here. Switching to Night mode, the Reno8 5G is able to capture clear, well-exposed shots, but only when the subject did not move and the unit was held steadily.
Portrait mode is a mixed bag for this OPPO model, like it is on many non-flagship smartphones we've tested. The Reno8 5G can take excellent portraits with smooth background blur and accurate edge detection, though not consistently — not even under bright sunlight. During our testing, we found that our unit has a tendency to get tripped up by complex backgrounds. It's obviously not perfect, but when it works, it works really well.
Sample shots
Under the hood, the OPPO Reno8 5G sees a MediaTek Dimensity 1300 5G processor, which is built using TSMC's 6nm fabrication process and is the same silicon that powers the Vivo V25 Pro 5G and OnePlus Nord 2T 5G. Looking at the data sheet, the Dimensity 1300 shares many similarities to its predecessor, the Dimensity 1200, down to the chip's CPU, GPU, and clock speed. The Dimensity 1300 pairs four high-performance Cortex-A78 cores and four Cortex-A55 cores for basic tasks with a beefy nine-core Mali-G77 graphics chip.
Unlike the standard version, the Sunkissed Beige edition comes with 12GB — 4GB more than the base model — of physical RAM alongside 256GB of internal storage. We found the OPPO Reno8 5G to be plenty powerful. Our unit ran every game and app we threw at it just fine and was able to boot up Genshin Impact as quickly as most high-end devices we've played the game on. In-game performance was quite similar as well.
Playing games like League of Legends: Wild Rift, which has a high-refresh option, the smartphone was able to power through at 60 fps at higher visual settings. Unfortunately, the company doesn't allow games to go beyond 60 fps on the device, despite its capable chipset. And although 256GB is sufficient, OPPO doesn't offer microSD card support, so the lack of higher storage options might make the Reno8 5G a difficult choice for users who need plenty of local storage space.
The CPU Throttling Test app showed our unit is only able to maintain about 60% of its maximum CPU performance when stressed for more than six minutes. Not a good result, obviously, but not unheard of for a non-gaming phone either. Overall, the OPPO Reno8 5G provides solid performance for its class, especially if you opt for the Sunkissed Beige edition with 12GB of RAM. Just take note that if peak performance is what you're after, you should be wary of its potential throttling issues when gaming at high settings for long periods.
The OPPO Reno8 5G has a 4,500mAh battery that typically lasted us a full day on a single charge. It's par for the course for a phone of this type. Notably, the phone supports the brand's 80-watt SuperVOOC charging out of the box, so you don't need to purchase anything extra to enjoy its flagship-grade charging speed.
Don't worry, the Reno8 5G also comes equipped with several temperature sensors to prevent it from overheating while charging. A short 15-minute charge refills the battery from zero to 60%, while 30 minutes on the charger is usually all you need to achieve a full charge.
Should you buy the OPPO Reno8 5G in Sunkissed Beige?
Well, that depends on your needs and budget. The midrange category is an extremely competitive space now. The OPPO Reno8 5G is a good phone, but at P29,999 (around $546) in the Philippines, it's almost priced the same as the latest offerings from value-focused brands. The OnePlus Nord 2T 5G, for example, is cheaper and boasts the same chipset and charging speed. The non-gold variant with 8GB RAM goes for P27,999 ($510), while the more wallet-friendly OPPO Reno8 Z 5G with lower specs is priced at P19,999 ($364).
Still, you might find that the OPPO Reno8 5G is a worthwhile purchase, especially in this upgraded Sunkissed Beige finish with 12GB RAM. It looks luxurious; it's fluid and responsive; its 80-watt SuperVOOC charging is among the fastest out there; and it boots Android 13-based ColorOS out of the box.
Where to buy online: https://www.oppo.com/ph/smartphones/series-reno/reno8-5g/
---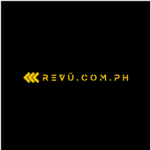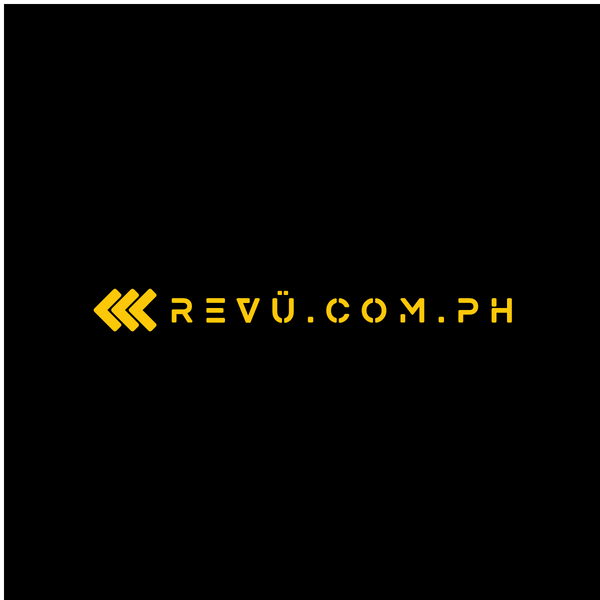 'The OPPO Reno8 5G in Sunkissed Beige looks luxurious; it's fluid and responsive; its 80-watt SuperVOOC charging is among the fastest out there; and it boots Android 13-based ColorOS out of the box'
---
Specs of the OPPO Reno8 5G in Sunkissed Beige
6.4-inch 1080p AMOLED display, 90Hz refresh rate, Corning Gorilla Glass 5
6nm MediaTek Dimensity 1300 5G processor
12GB RAM
256GB storage
Triple 50-megapixel main, 8-megapixel depth, 2-megapixel macro rear cameras
32-megapixel front camera
Under-display fingerprint sensor
4,500mAh battery
80-watt SuperVOOC charging
ColorOS 13 based on Android 13
---