It looks like we'll indeed see more of Lenovo in the portable gaming space even though it has stopped making gaming smartphones.

(Update, September 3: The Lenovo Legion Go is now official!)
Word has it that the company is following in the footsteps of competitor ASUS by fielding its own handheld gaming console, which it dubs the Lenovo Legion Go. In fact, a new report has shared how the upcoming device apparently looks.
The leaked images show the Legion Go takes the best of what we like about the Nintendo Switch design-wise; it has Joy-Con-like detachable controllers and a kickstand that's similar to that on the OLED version of the Switch to make it easier for you to pair another controller.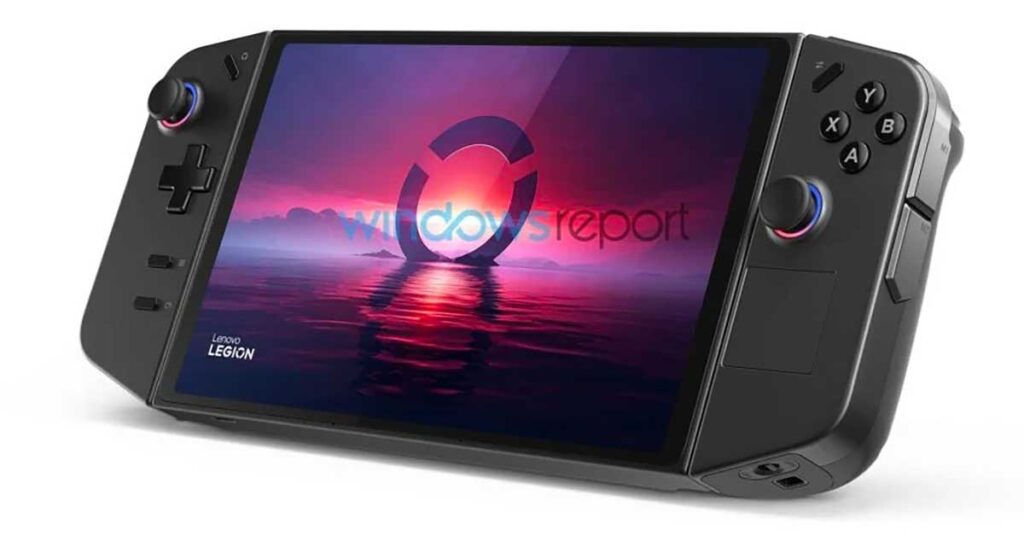 A single touchpad can be found on the right one, and there seems to be a wheel behind it. And because the controllers can be removed, the screen — estimated to be 8 inches — could be touch-sensitive.
The renders also reveal additional trigger buttons at the back, large air vents, a headphone jack, a microSD card slot, a USB-C port at the bottom and another one at the top, a power key, and a volume control.
Just like the ASUS ROG Ally, the Lenovo Legion Go will reportedly run Microsoft Windows 11 out of the box for you to be able to play AAA games on it. Lenovo's handheld gaming PC will likewise be powered by AMD's Ryzen 7040 Phoenix series processor.
Hopefully, we'll hear more about the Legion Go from the company itself.
Via Windows Report
---