True to expectations, ASUS Philippines has officially taken the wraps off the ASUS ZenFone Max Plus (M1).
The Taiwanese firm's second smartphone with a trendy 18:9 screen is priced at P11,995 (roughly $239) locally. It's a couple of thousand pesos more expensive than its predecessor, the ASUS ZenFone 4 Max, which we found to be a solid all-around option with days of battery endurance.
SEE ALSO: ASUS ZenFone 4 Max review: Beyond a marathon runner
This time around, ASUS' self-described "battery king" uses a relatively sizable 4,130mAh battery that is said to last up to 26 days on standby. Which sounds lovely, as smartphones tend to die rather quickly when their screens are expanded and their chipsets cram multiple cores.
We can't speculate on the likely outcome of a marathon run at this point, but we do know the ZenFone 4 Max has a higher battery capacity of 5,000mAh, not to mention a Qualcomm Snapdragon 430 processor we'd rather rely on, if only because it doesn't have the overheating issues the 6750T is notorious for.
READ ALSO: Best smartphones of 2017: From high-end to low-end
And if battery life isn't a priority for you — and you totally don't mind expanding your choices beyond the ZenFone catalog — there are plenty of other smartphones available in the Philippines that have extra-wide screens and a raft of other features you might be looking for.
Here's a list of smartphones you may want to consider before plunking down cash for the ASUS ZenFone Max Plus (M1), in no particular order.
Xiaomi Redmi 5 Plus
Arguably the new king of budget smartphones, the Xiaomi Redmi 5 Plus boasts a larger, 6-inch display and uses a similar picture format, while offering a 4,000mAh battery and a more powerful CPU in Qualcomm's Snapdragon 625.
The best part of the ensemble, though? The Redmi 5 Plus starts at only 999 yuan, or about P7,600 or $150, in its native China. The bad news is that, domestically, the Redmi 5 Plus isn't quite the bargain as other items on this list. Lazada Philippines, for example, will sell you one for P14,199 or $282. Ouch.
Go to this page for the Xiaomi Redmi 5 Plus' full specs. For our review, read Xiaomi Redmi 5 Plus review: A worthy Redmi Note 4X upgrade?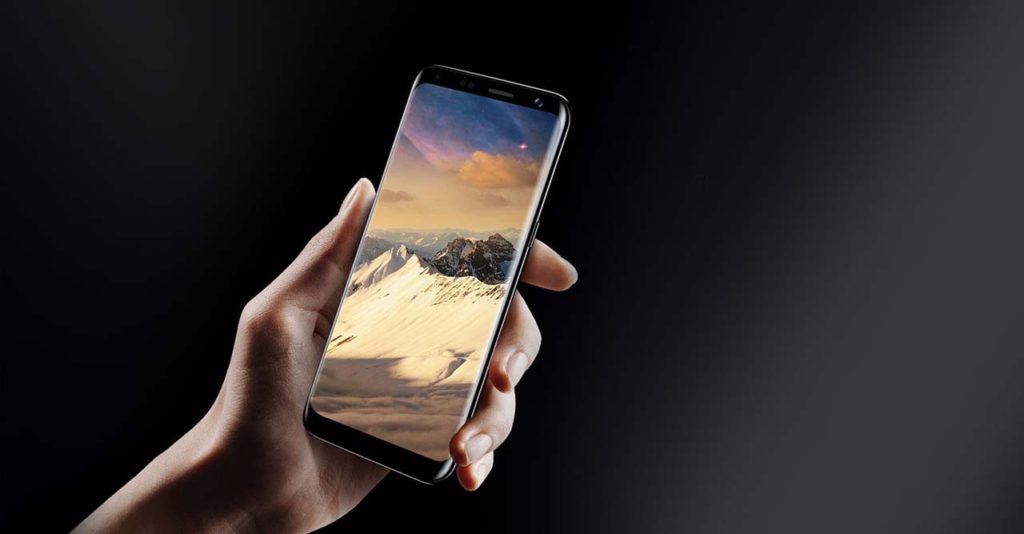 Bluboo S8
Bluboo only launched its local lineup this year, but things could be looking up for the Chinese upstart with products like the Bluboo S8. For P7,499 ($149), you get a 5.7-inch display, though with fewer pixels, and the same 6750T chipset that keeps the ZenFone Max Plus ticking. Well, you know, besides the joy of having a cheap Samsung Galaxy S8 doppelganger in your pocket.
Go to this page for the Bluboo S8's complete specs.
Doogee Mix 2
While not as affordable as the original, the Doogee Mix 2 comes with a 6-inch display; four cameras — two on the front, two around the back; and a newer, faster MediaTek Helio P25 chipset with much more storage and RAM. It's only a few hundred pesos more expensive than the ASUS ZenFone Max Plus, too. We're not fond of the redesign, but those curves make for a prettier phone that is inviting to the touch.
Go to this page for the Doogee Mix 2's full specs. For our review of its first Mix, read Doogee Mix review: Great hardware let down by awful software.
Vivo V7
Now selling for P12,990 ($258), the Vivo V7 raises some tough questions for anyone still shopping for a reasonably priced midranger with a wide display.
The 3,000mAh battery capacity isn't much to write home about, but the Snapdragon 450 chip that sits under the hood is not only faster than the 6750T; it's also more efficient, which is a big factor in determining a smartphone's daily mileage. That 720p screen will likewise do wonders to extend the phone's life far away from a socket.
Go to this page for the Vivo V7's complete specs. For our review, read Vivo V7 review: A great value-for-money smartphone?
OPPO F5 Youth
OPPO's F5 Youth puts more emphasis on selfies than most other phones that made the cut, but that doesn't make it less compelling than the competition. Like the F5, it's a strong all-arounder and offers great value for money, especially after OPPO permanently reduced its price to P12,990 ($258) from P13,990 ($278).
Even if you don't like taking glammed-up pictures of your mug, the F5 Youth has to be on your shortlist if you're already considering the ZenFone Max Plus.
Go to this page for the OPPO F5 Youth's full specs. For our review of its higher-specced sibling, read OPPO F5 review: An all-improved selfie expert.
Cloudfone Next Infinity Quattro
Sporting four cameras, 6 inches of viewing space, a MediaTek Helio P25 processor to keep things running smoothly, and a 4,010mAh battery that can well last into a second day of use, this contender lists a bunch of specs that will delight a crowd.
The only question is, will customers be willing to pay a higher sum for locally branded hardware? Not that there's anything wrong with it, though.
Go to this page for the Cloudfone Next Infinity Quattro's complete specs.
Cherry Mobile Flare S6 Plus
The cheapest handset on this list isn't a lightweight in terms of functionality. In fact, the Flare S6 Plus lists the same 6750T processor inside the ZenFone Max Plus, to go along with 4GB of RAM and 64GB of expandable storage. It supports fast charging over a USB Type-C connector as well, and has four cameras in total — two upfront and two at the back.
Go to this page for the Cherry Mobile Flare S6 Plus' full specs. For the company's cheaper 18:9 smartphone, read P5,999 Flare S6 Deluxe is Cherry Mobile's 2nd 18:9 phone.
---