The future is here. Vivo Philippines has brought the APEX 2019 to the Philippines, and we spent some hands-on time with the concept smartphone that was announced in Beijing last January. Here are our impressions.
Seamless, minimalist, and eye-catching
Talking about the Vivo APEX 2019, the first thing that needs to be said is it's the first device we've seen and held that doesn't have physical buttons, ports, or holes of any kind. That means the phone features a fully glass body and is virtually seamless in a way that no other phone has ever been.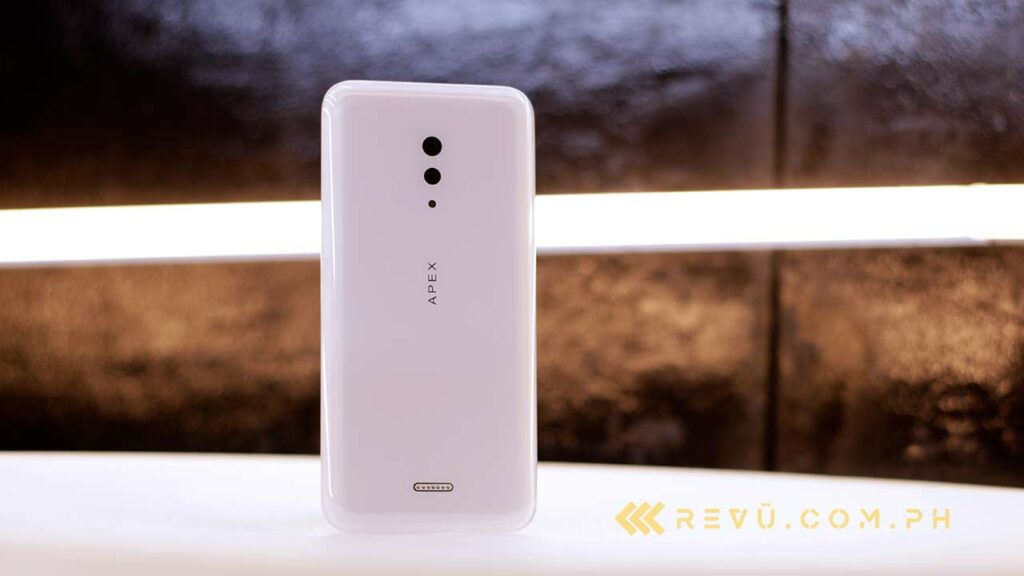 It's slippery and smooth, and, quite frankly, we don't feel confident having it in our hands without a grippy case to make our lives easier. That being said, the APEX 2019 also picks up fingerprints and smears like nobody's business. Taking nice pictures of the black unit, in particular, proved to be challenging.
SEE ALSO: Vivo iQOO Snapdragon 855 gaming phone in the flesh
Yes, there's a black APEX 2019, though we still prefer the immaculate beauty of the white color variant whose backing provides a jarring contrast to the black bezels on the front of the phone, which makes it interesting to look at.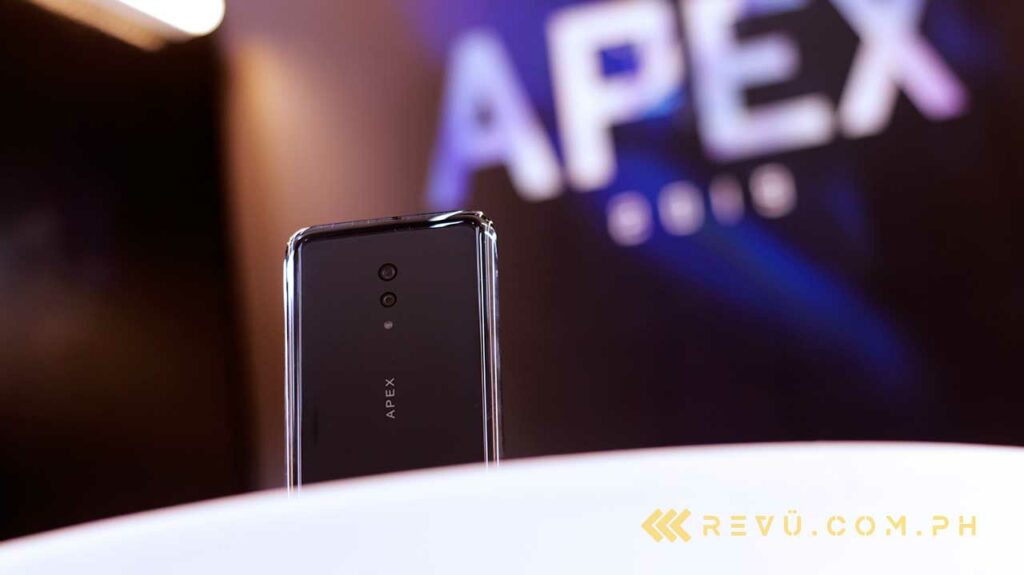 There's also something about a handset without buttons or holes that gives it a simple yet impactful aesthetic at the same time. In a world of
increasingly loud smartphones with complicated designs and color choices, Vivo has proven that taking the opposite approach can result in an equally exciting product.
A new way to do things
The Vivo APEX 2019 doesn't have a traditional charging port. Instead, there are inductive charging pins at the bottom rear that double as a way to transfer files to and from the handset. It looks like Apple's MagSafe connector for older MacBooks, and it also uses magnetism to securely latch onto the back of the APEX 2019.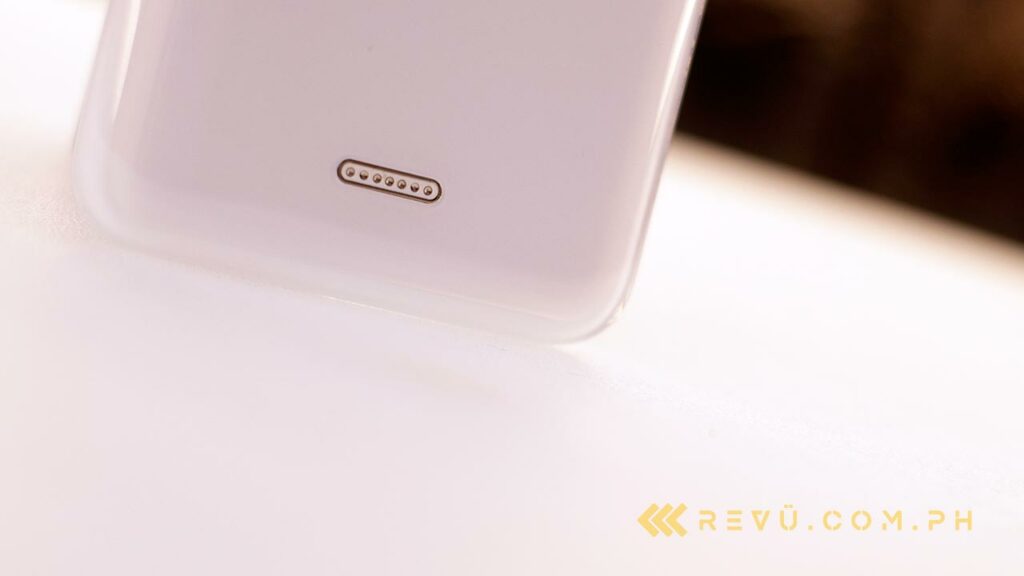 However, we don't like the idea of having to deal with proprietary chargers and cables all over again, as things were before the USB-C era. Using the inductive charger will raise the phone from the surface, which is a bummer if you're trying to unlock it without picking it up.
Hopefully, by the time something like the APEX 2019 is ready for the commercial market, super-fast wireless chargers will be everywhere, so Vivo can skip wired charging altogether without pushback from consumers.
READ ALSO: Vivo V15 gets P2,000 ($39) price cut in the Philippines and Boracay through the lenses of the Vivo V15 Pro: A camera review
The Vivo APEX 2019 gets sensors on the frame of the handset in place of power and volume buttons. They're marked with broken lines to make it easier for you to see where to place your thumb or index finger, because the sides are completely flat.
On the downside, they also require more pressure to press than normal keys. Small icons representing the side buttons appear on screen when pressure is applied on the sensors.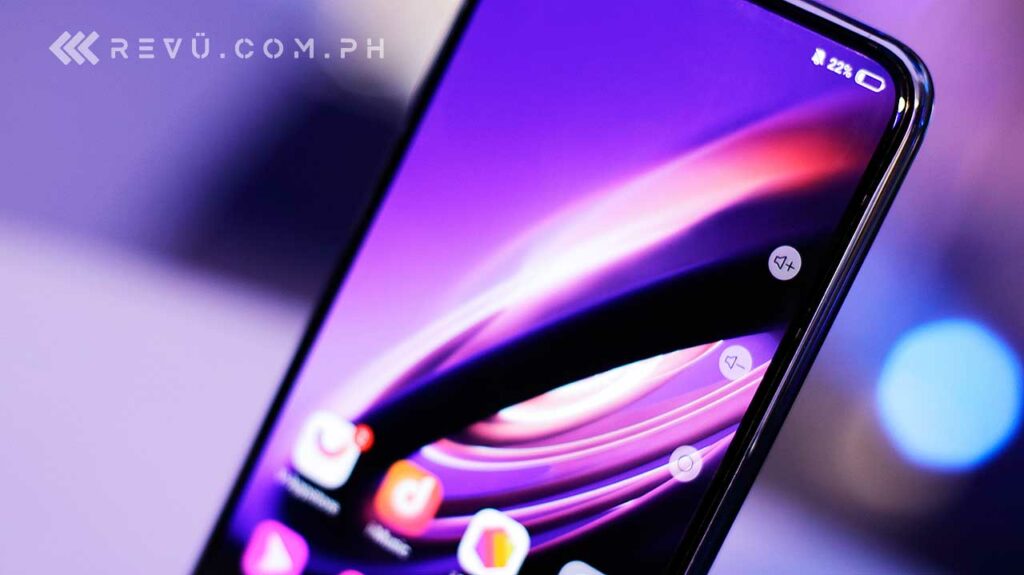 There are no speaker holes anywhere on the device, which means Vivo had to take a different (but familiar) approach to allow sound to pass through the chassis. The phone's screen vibrates to produce sound for voice calls and media playback.
In our brief time with a unit, we found the sound output to be satisfyingly loud — which we weren't expecting. You will feel the glass panel vibrate when you play music out loud while the phone is in your hand.
Full-display fingerprint scanning
Vivo has been doing in-screen fingerprint readers in mobile devices longer than any other OEM, so it's no surprise that the APEX 2019 has introduced the world's first all-screen fingerprint sensor in a phone. It lets you press on almost the entire display to unlock the handset.
We didn't get to see it in action during the media preview, but based on our experience with other Vivo phones with in-screen sensors, it should work well and save you the hassle of keying in a password. But whatever the case, the tech is in its early stages, and we don't expect Vivo to ship a full-display fingerprint scanner this year.
A curious omission
Around back, the Vivo APEX 2019 carries two rear-facing cameras that lay flush against the chassis to give it a more streamlined styling. Since this is a concept, its camera performance isn't something worth exploring, and we won't go over it here.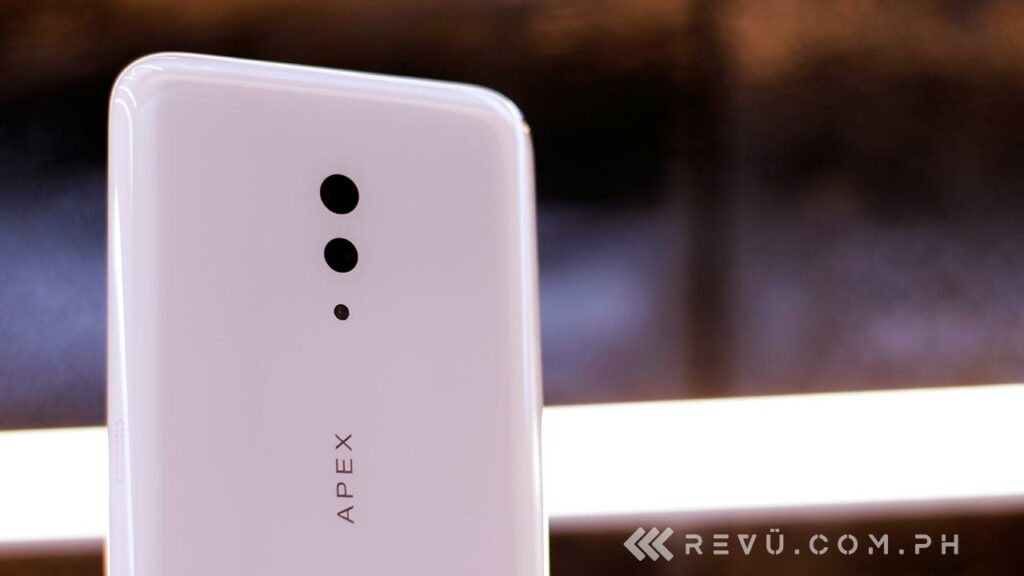 What's actually more interesting is the fact that the APEX 2019 doesn't have a dedicated selfie camera, as Vivo has yet to find a way to integrate an under-display camera into a commercial phone. Actually, no manufacturer has. It seems the next step in this direction will be a concept sporting a selfie camera that doesn't require a notch or cutout, or fancy pop-up mechanism.
A glimpse into the future
The APEX 2019 isn't meant for sale here or abroad. It's a prototype built to show off new technologies Vivo is currently working on. It's also a physical representation of where the industry could be headed next in the years to come.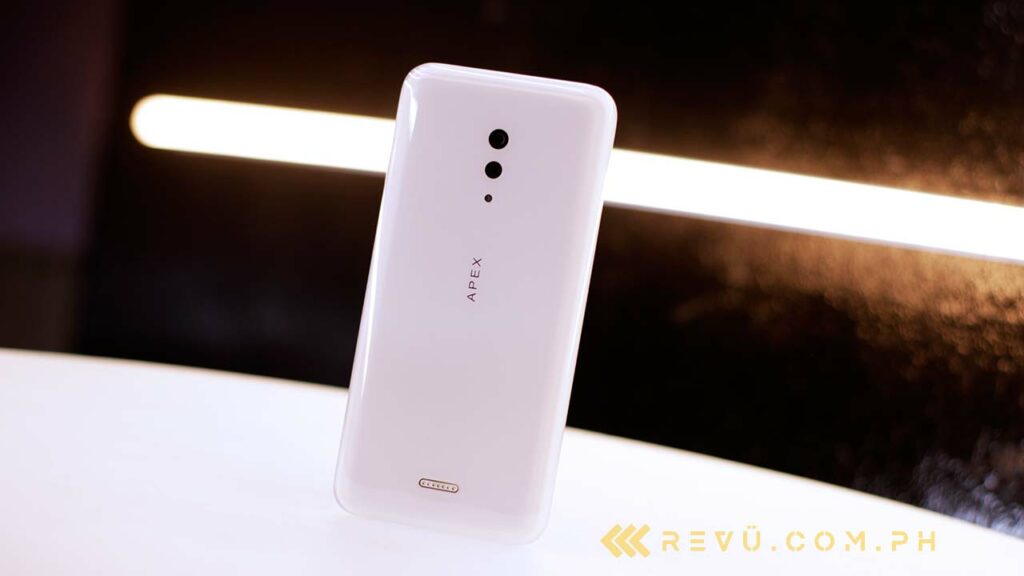 We can expect these technologies and features to trickle down to upcoming Vivo phones to be released later this year and early 2020.
---