If you're still looking for a reasonably priced flagship smartphone to purchase sometime soon, you might want to hold off for what Xiaomi will be announcing this month.
The Chinese tech manufacturer recently confirmed that it will introduce the Xiaomi Mi 9 Pro and Mi MIX 4 on September 24 in Beijing, China. Xiaomi is also expected to show off MIUI 11 based on the latest Android 10 operating system, as well as a new TV rumored to support 8K resolution.
Translated from Chinese, Xiaomi's teaser poster reads: "Exploring a possibility for the Future. Xiaomi 5G new product launch. Conference September 24th, Xiaomi Mi 9 Pro and Xiaomi MIX."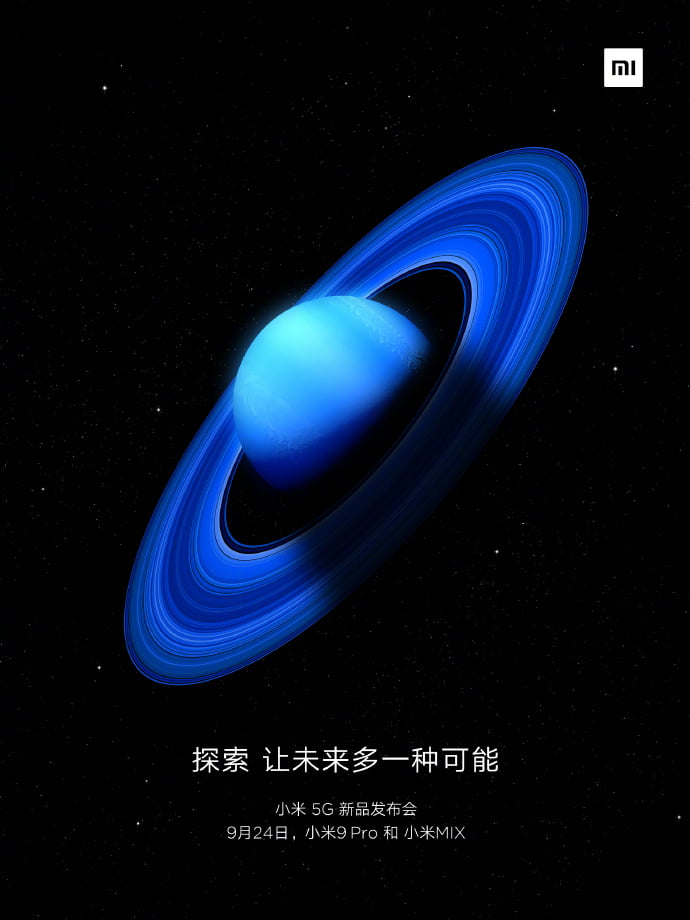 Looking at the leaks, the Mi 9 Pro could have the same 6.39-inch AMOLED screen and overall design as the original Mi 9. It's expected to sport a Qualcomm Snapdragon 855 Plus, though, plus a longer-lasting 4,000mAh battery. Early reports say it will be the first device to get Xiaomi's 30-watt Mi Charge Turbo wireless charging, which debuted last week. If you recall, the Mi 9 includes 20-watt wireless charging — still impressive even by today's flagship standards.
Xiaomi is also bringing 10-watt reverse wireless charging and wired charging up to 40 watts to the Mi 9 Pro. The company noted that the battery of the handset can be charged from zero to full in just 48 minutes using the 40-watt charger.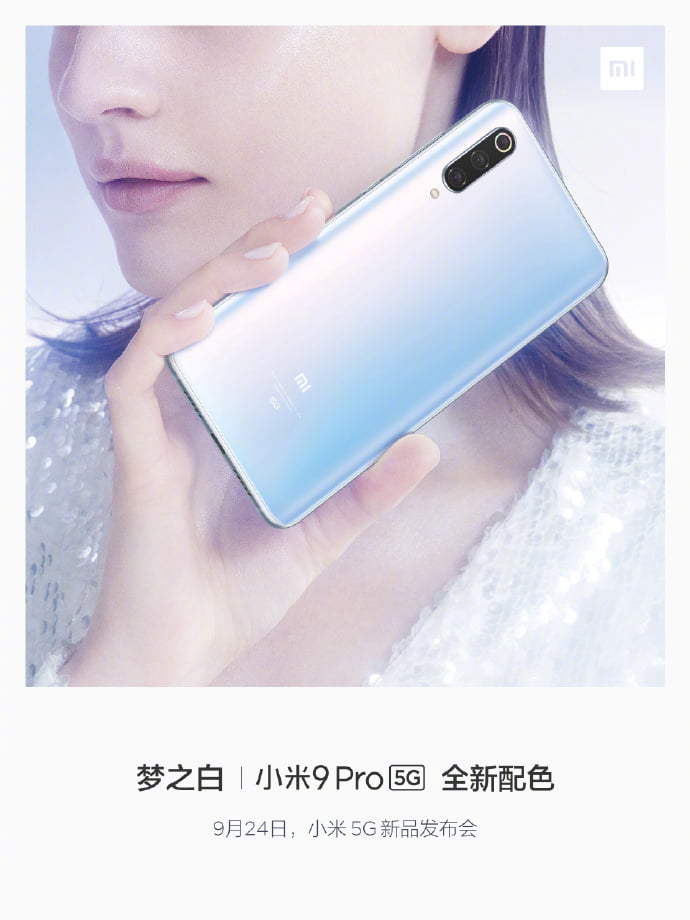 The primary camera on the Mi 9 Pro might pack triple lenses, one used for zoom and portrait shots and another for ultra-wide-angle photos and videos. The main sensor might be 48 megapixels, while the telephoto and wide-angle cameras will reportedly feature 12- and 16-megapixel sensors, respectively. The front-facing shooter could be a 20-megapixel affair.
The Mi MIX 4, on the other hand, could launch with a Snapdragon 855 Plus also and a curved 1440p AMOLED display similar to that of the Samsung Galaxy Note 10 series and Vivo NEX 3. The screen will come with a fast 90Hz refresh rate, making it an excellent choice for mobile gaming.
READ ALSO: Hands-on with our favorite Xiaomi Mi 9 variants
Additionally, the phone has been speculated to come with Samsung's 108-megapixel ISOCELL Bright HMX camera sensor around the back, alongside wide-angle and telephoto cameras.
Rumors suggest the Mi MIX 4 will be equipped with a motorized pop-up camera, as well as 40-watt fast wired charging and fast wireless charging.
Both the Mi 9 Pro and Mi MIX 4 will have 4G and 5G versions, the latest reports suggest, which would make them Xiaomi's next 5G handsets after the Mi MIX 3 5G. Understandably, there's very little we know about these phones right now, but we'll keep our eyes on this story as it develops.  
Via Weibo
---