"We believe technology should be open and available for everyone. Only then can we use technology to move the world forward and to make a better connected world."
Huawei Consumer Business Group CEO Richard Yu's closing statement at the company's consumer business product and strategy virtual launch drives home the point of making tech accessible, free from any pressure, to truly make everyone's lives better.
SEE ALSO: Huawei Mate Xs: Specs, sample pictures, first impressions
And while Yu said they remain committed to the Android ecosystem and their long-term strategic partnership with Google and other U.S. companies, they're clearly focusing on strengthening AppGallery and not let any trade war distract them.
Huawei's February 24 consumer-business product and strategy virtual launch, where products like the Huawei Mate Xs foldable were announced. The discussion on the AppGallery and Huawei's ecosystem starts at the 47:56 mark
But what is Huawei AppGallery?
For some consumers in the West, Huawei AppGallery — which is part of Huawei Mobile Services or HMS — may not ring a bell. But for the rest of us, especially those who have used a Huawei device, we all know the app store — along with Google's Play Store — has been in Huawei units for several years now.
As we reported before, the AppGallery is actually the third-largest application platform globally. It's available in more than 170 countries and has over 400 million monthly active users worldwide. It segments apps across 18 categories, including news, social media, and entertainment. Those that are downloaded from it are optimized to work on Huawei devices for incredible on-device capability.
READ ALSO: How Huawei plans to grow its business through its ecosystem
According to Huawei, "If there's software consumers can't find, all they have to do is submit the desired app name to a wishlist. Once this app goes on-shelf, the user who submitted it via 'Wishlist' will be notified."
If you still think quality software can't be found in it, think again and look at the list of apps that work just fine in Huawei's ecosystem. The company has been conducting more developer days to further strengthen its relationship with local app developers. In the Philippines, it has already partnered with those behind essential applications such as BDO, GCash, and PayMaya.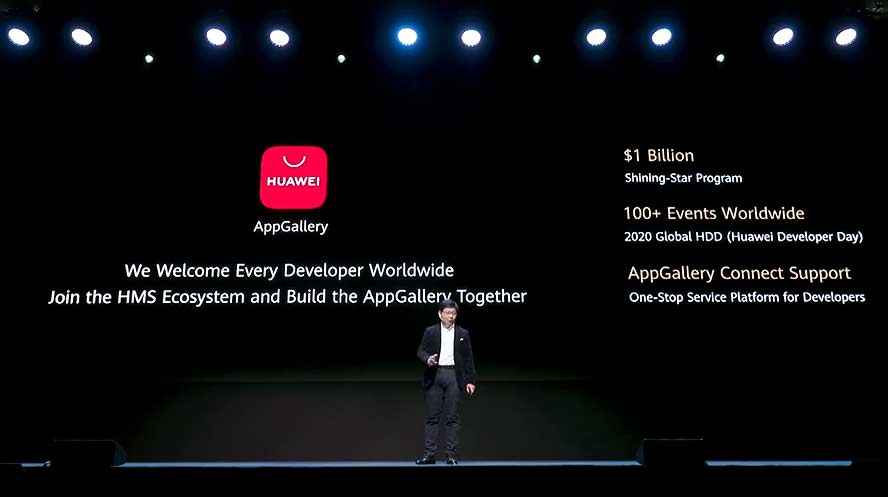 And during his presentation at yesterday's virtual event, Yu is inviting more developers to publish their apps in Huawei AppGallery. More so now that the platform has introduced a tap-to-use and installation-free experience with Quick Apps — or an ecosystem that houses a new type of installation-free apps.
The applications are written with only 1/5 amount of codes as compared to that of Android apps, therefore taking up less memory space. Yu said users can accommodate more than 2,000 Quick Apps instead of just 20 native apps with only 1GB of storage.
Huawei's vision
What does Huawei envision the AppGallery to be? It has always been about making it "an open, innovative app distribution platform that is accessible to consumers." And while doing so, protect users' privacy and security.
"'Privacy, under your control' has always been at the heart of our philosophy," Yu said. "We place privacy protection and cyber security as the top priorities of all our business operations and strictly implement them in all phases of our products. We also have the strictest privacy and cyber-security solutions in Huawei AppGallery."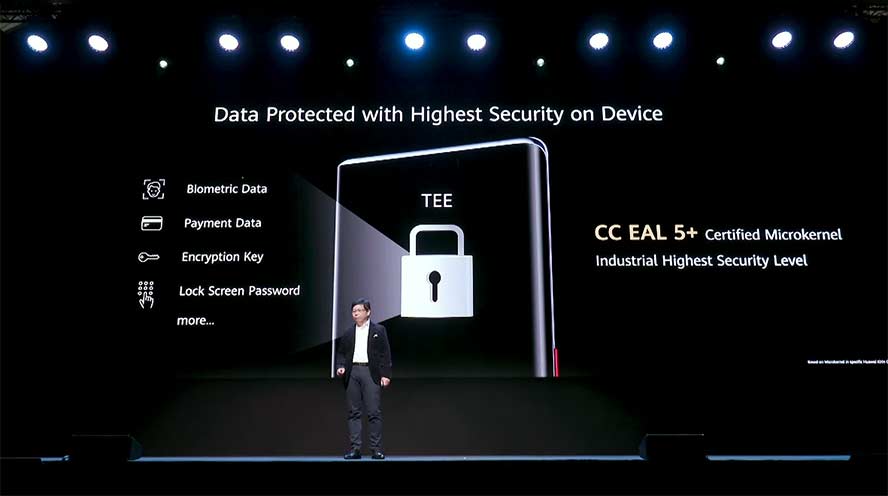 "Privacy, under your control" is exactly that: Users have complete control over their personal data because sensitive information won't be processed outside the Huawei device. The manufacturer isolates the info in global data centers. For example, personal information of European consumers will be anonymized and kept in Huawei's data center in Europe.
Some of the other processes the brand implements to ensure users' privacy and security include developer real-name verification and four-step app-review process. These should give anyone more reasons to trust Huawei AppGallery.
Are you an app developer? Learn more about Huawei AppGallery here.
---