While it's unfortunate that Huawei can't use Google Mobile Services because of an ongoing trade dispute between two of the world's biggest economies, a world without Google hasn't slowed down the second-biggest Android vendor on the global market.
Huawei is still thriving and will likely continue to do so. Its sales revenue hit ¥850 billion or around $122 billion in 2019, an 18% improvement from two years ago. The company shipped 240 million smartphones last year, which is 17% more than in 2018. It's nothing short of remarkable, considering the restrictions imposed by the United States government.
SEE ALSO: Huawei Mate 30 Pro review: An ideal mate? and Editors' picks: The top phones that impressed us in 2019
Currently at the center of the technology giant's business strategy is Huawei Mobile Services, which is composed of products like AppGallery, Browser, Mobile Cloud, Theme, Music, Video, and Assistant, among others. To accelerate the growth of its ecosystem, Huawei has invested $1 billion in its Shining Star program, which will provide training, innovation, and marketing resources to developers of apps and services.
HMS is not new, but it remains a hotbed of misperceptions. In this article, we will debunk some common myths about Huawei's ecosystem — stuff we have read from different Facebook Groups we belong to.
Myth 1: Huawei Mobile Services can't coexist with Google's software platform
HMS is similar to Google Mobile Services, except it has been developed exclusively for Huawei devices. It can coexist with Google software and Android. In fact, HMS has been running alongside GMS on international versions of Huawei phones and tablets for about two years already.
What's more, you can still install Android apps on any device running Huawei Mobile Services but doesn't ship with the Google Play app store. Neither the Mate 30 nor Mate 30 Pro comes preloaded with Google Mobile Services, yet most of our favorite Android apps work perfectly fine on both.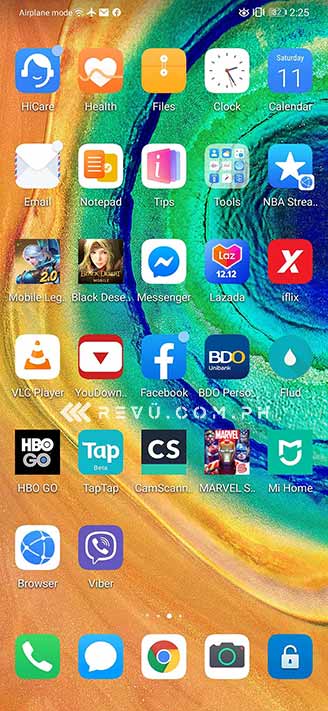 You can also use Huawei's own AppGallery app store to download apps without signing up to third-party websites and platforms. Huawei says there are already over 43,000 apps available in the HMS ecosystem as of mid-2019.
The AppGallery alone has seen its monthly active users jump to 400 million. It is the third-largest application platform worldwide.
Myth 2: You won't find quality apps in Huawei's ecosystem yet
Contrary to what you might hear, HMS has plenty of quality applications. Below is a roundup of top Android apps that work on HMS, according to data provided by Huawei. Take note that the list is continuously growing, so check for updates from time to time.
Another thing: Some of these apps are not in AppGallery, but you can get them from other sources. Take, for example, Facebook, which you can download directly from its official website. Once downloaded, tap on the APK file to sideload it onto your device. If this is the first time you are installing an APK file on your phone or tablet, then you will need to allow installation from unknown sources.
Games
Asphalt 9: Legends
Candy Crush Soda Saga
Mobile Legends: Bang Bang
PUBG Mobile
Wordscapes
Photography
Adobe Lightroom
Camera360
FaceApp
PicsArt Photo Editor
Snapseed
Shopping
Amazon Shopping
Lazada
Shopee
Uniqlo
Zalora
Entertainment
Amazon Prime Video
HOOQ
iflix
SM Cinema
Viu
Social media
Facebook
Instagram
LinkedIn
Pinterest
TikTok
Communication
Facebook Messenger
SwiftKey Keyboard
Viber
WeChat
WhatsApp
Yahoo Mail
Music
Musixmatch
Shazam
Spotify
WeSing
Productivity
Adobe Reader
CamScanner
Microsoft Office Mobile
OneDrive
WPS Office
Finance
BDO
Cashalo
GCash
PayMaya
PayPal
Myth 3: Huawei cloud storage service isn't any good
Fewer smartphones have a microSD card slot these days, so cloud storage has become a go-to backup method for many, including us. Huawei's cloud solution is reliable, comparable in pricing to Google storage, and has been integrated into the HMS ecosystem to allow devices to easily synchronize, back up, and restore data on Android.
It likewise allows you to transfer files across Huawei devices, as well as store and access data safely using Cloud Drive. And if you're working on a desktop PC, you can access content from any browser at cloud.huawei.com.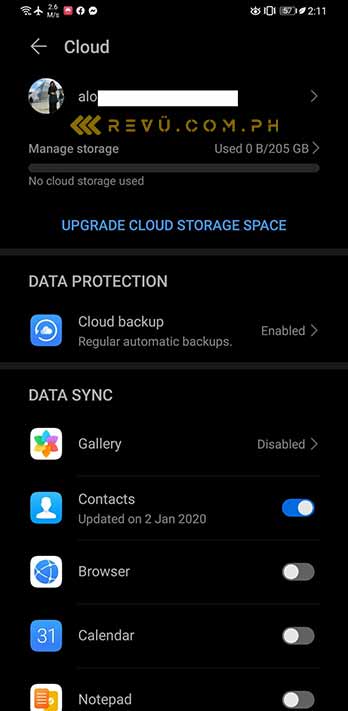 With a Huawei account, you can save up to 5GB of pictures or other files for free, and you can purchase additional storage space up to 2TB at reasonable prices. New users are also entitled to 50GB of storage for free for the first three months.
Myth 4: HMS doesn't have a payment service for in-app purchases
Huawei has recently rolled out its own payment service within its products. It allows users to make payments using their Huawei points and bank cards. It's pretty similar to how the Play Store's payment system works on Android devices, but at the moment, you can only use it to pay for additional storage space on Huawei Cloud, items on the Theme store, and transactions in certain apps.
READ ALSO: Win phones, get freebies at Huawei's 2nd AppGallery Festival
If you're still on the fence about trying it out, Huawei's giving away 50 points for every participating app installed from the AppGallery until January 31st.
This generous offer will net you 800 points (which translates to P800, or about $15.78, if you live in the Philippines) if you download the 16 recommended apps in the AppGallery, all of which you're free to spend however you please. We recommend spending most of it on cloud storage — you can never have too much backup space on your unit.
HMS is something to watch
Huawei has said it has no intention of abandoning Google's apps and services on mobile devices. But the tech giant has also shown it can stay on course and even flourish without the Play Store and core Google apps like Gmail and YouTube.
Whatever the future holds for the company, we're certain it will continue to develop and attract more developers to its Huawei Mobile Services ecosystem, which has improved and achieved so much in so little time. The future is indeed bright for HMS regardless of whether Huawei decides to migrate to its own HarmonyOS software platform or continue using open-source Android.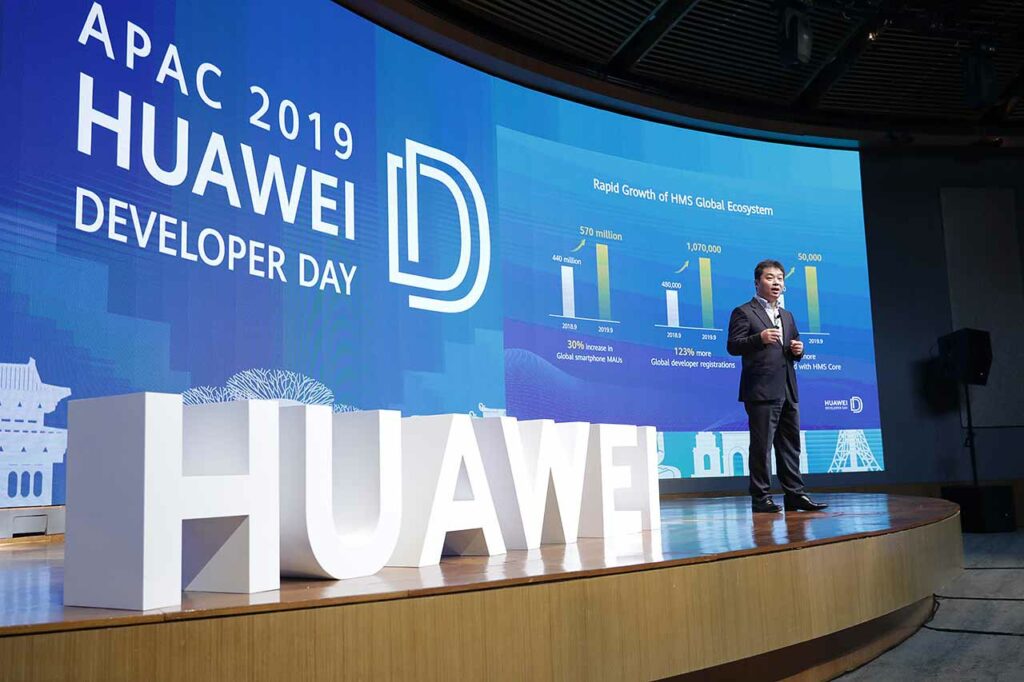 ---