Gaming smartphones are all the rage these days. And two of the upcoming models that are generating more buzz than usual are the ASUS ROG Phone 3 and Lenovo Legion Gaming Phone.
(Update, July 11: For Legion fans: Lenovo Legion Gaming Phone: Launch date, specs we know so far.)

(Update, July 2: We have a launch date for the ROG Phone 3! Go to this page.)

(Update, June 23: An ROG update! Read ASUS ROG Phone 3: July launch, hands-on video, leaked details.)
They're as good as confirmed, considering Qualcomm itself outed them in February, when the chipmaker revealed the devices that would use the Snapdragon 865 chip.
Even better, the two units have been spotted in Geekbench's database. Well, what's believed to be the ASUS ROG Phone 3 with 8GB of RAM was seen there about two weeks ago, but the new listing is that of the 12GB variant. While the former scored 902 and 3,074 in single- and multi-core tests, respectively, the model with the higher RAM got 910 and 3,229. And not surprisingly, it also has Android 10 out of the box.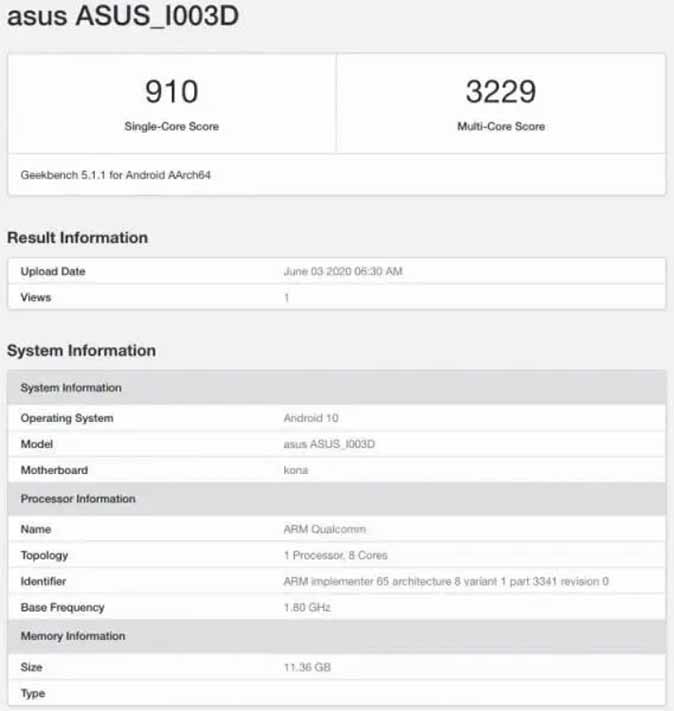 The third iteration of the Taiwanese company's gaming handset will supposedly get launched alongside the ASUS ZenFone 7 in July, the same month the ROG Phone 2 was announced last year.
The Lenovo Legion Gaming Phone, on the other hand, was spotted on Geekbench with 914 and 3,370 benchmark scores. It features Android 10 and 8GB of RAM, though it will most likely have other memory configurations.
Tipped to launch this month, the device's design already appeared on the patent site of China National Intellectual Property Administration. You can see them again below.
Some of the Lenovo Legion Gaming Phone images on the site of CNIPA (via Pricebaba)
Will Lenovo Philippines, whose mobile division made a comeback recently, bring the gaming handset here? Hopefully. We're pretty sure ASUS Philippines will release theirs in the country; the first two were sold locally. We would like to see a battle between these two.
---