This is it, iPhone fans. Apple has scheduled an event for October 13, seemingly confirming an earlier leak saying the iPhone 12 series will be launched on that date.
(Update, October 14: And the phones have been launched! Read Apple iPhone 12 series: Prices, specs, availability.)
The program, which will be streamed on Apple's website, starts at 10 a.m. PDT — or at 1 a.m. on October 14 in the Philippines. We'll surely be up for that.
So what do we expect from the Apple event? Word has it we might see four models, not the usual three, with one of them being a "mini" to cater to those who are not exactly awash with cash. The following are their rumored prices:
iPhone 12 mini (5.4 inches): $649 (around P31,440), 64GB; $699 (P33,862), 128GB; $799 (P38,706), 256GB
iPhone 12 (6.1 inches): $749 (P36,284), 64GB; $799 (P38,706), 128GB; $899 (P43,550), 256GB
iPhone 12 Pro (6.1 inches): $999 (P48,395), 128GB; $1,099 (P53,239), 256GB; $1,299 (P62,927), 512GB
iPhone 12 Pro Max (6.7 inches): $1,099 (P53,239), 128GB; $1,199 (P58,083), 256GB; $1,399 (P67,772), 512GB
Tech analyst and leaker Jon Presser, who got the October 13 launch date right, earlier said that preorders for the regular iPhone 12 units will be up next week while shipping starts the week of October 19. Unfortunately, the Pro models' preorder and shipping are set for November.
The 2020 iPhones are said to be 5G-ready, something that looks to be what the statement "Hi, speed" that's in the launch invite refers to. Which is great for us here because Philippine telcos Globe Telecom (sample 5G speed test here) and Smart Communications (different 5G-related tests here) have already started rolling out their respective 5G networks.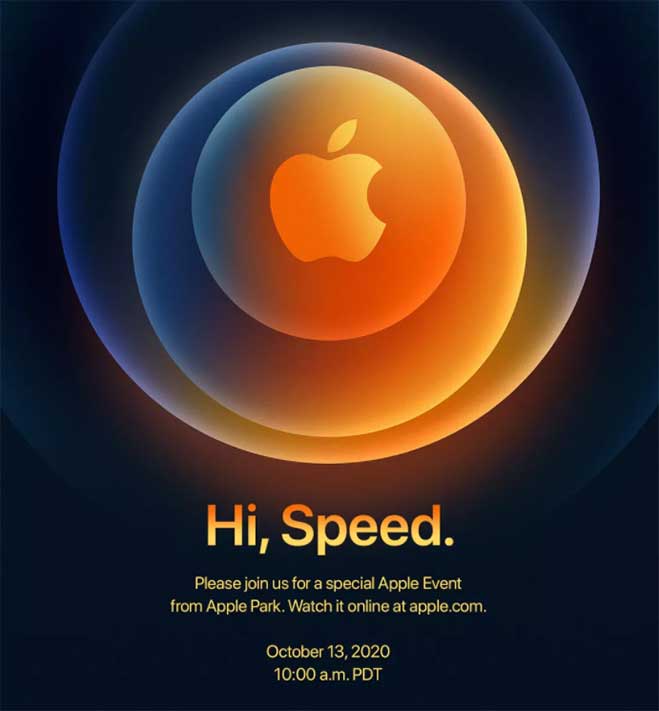 But to keep the cost from skyrocketing, certain compromises have apparently been made. We're talking reduced battery capacities and the non-inclusion of Apple's 120Hz ProMotion display technology, EarPods, and wall charger.
They will come with a squared-edge look, similar to the design of the iPhone 4 and iPhone 5 devices; an A14 chip; and a LiDAR camera, at least on the Pro version.
SEE ALSO: 2020 iPads, Watches: Every model Apple launched + the PH price
According to Daniel Ives, lead analyst at investment bank Wedbush, "Taking a step back, we believe the iPhone 12 represents the most significant product cycle for Cook & Co. since the iPhone 6 in 2014 and will be another defining chapter in the Apple growth story looking ahead despite a softer consumer spending environment."
Feature image via SvetApple
---