OPPO is gearing up for the launch of its new Reno smartphones, a year after it announced the Reno 3 lineup in China.
(Update: And they've been launched! See OPPO Reno 5, Reno 5 Pro 5G phones official; Plus model teased.)
The OPPO Reno 5 series is confirmed to launch December 10 in its home country. There are three models in the rumor mill: the OPPO Reno 5, Reno 5 Pro, and Reno 5 Pro Plus. However, only the first two units have been confirmed in official teasers and product listings on OPPO China's website. So we're not really sure if there's a Pro Plus version.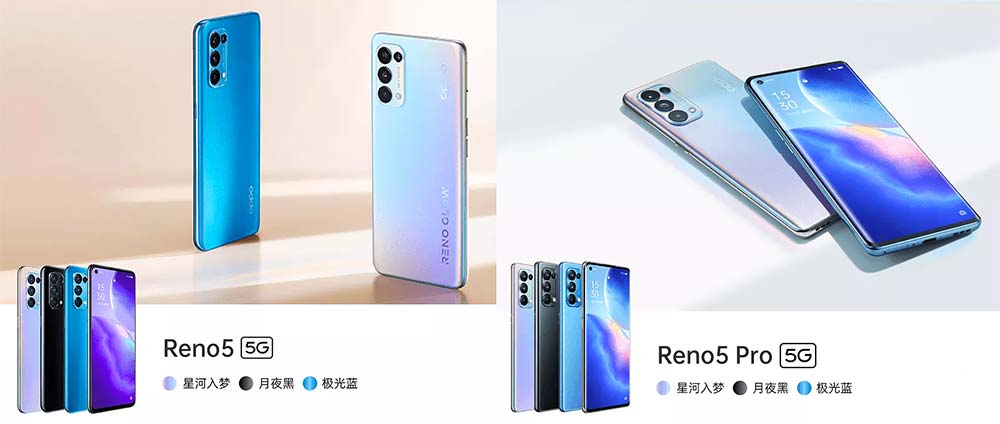 The OPPO Reno 5 and OPPO Reno 5 Pro have been up for reservation since December 3. The teasers also show the two in their full glory, revealing that they have the same design, which, frankly speaking, doesn't depart much from the OPPO Reno 4 series' looks. The regular variant features a flat edge-to-edge screen with a single punch hole instead of the curved one on the Pro model, though.
Both handsets come with a 64-megapixel main camera sensor and support for 5G networks and up to 65 watts of fast charging. They are available in blue, black, and gradient colors. If and when OPPO Philippines brings the Reno 5 series phones here, we're hoping that the Reno Glow 2.0 variant will be one of them.
SEE ALSO: OPPO Reno 4 review: Living up to the hype and #OPPOJoyFullSale series in PH offers exclusive bundles, freebies
Word has it that the OPPO Reno 5 gets a 6.43-inch OLED screen, a 4,300mAh battery, and a Qualcomm Snapdragon 765G chip while the OPPO Reno 5 Pro has a 6.55-inch display, a 4,350mAh battery, and a MediaTek Dimensity 1000 Plus processor.
Hopefully, we'll get more confirmed details, but the December 10 launch date for the Chinese market is just a few days away, so it's no biggie if we don't. Till then!
---