Now that the official version of Huawei's Android 9.0 Pie-based EMUI 9.0 is rolling out to the Huawei P20 and Mate 10 series phones in the Philippines, it's about time that we take a deeper dive into its headline features.

If you're not familiar, EMUI 9.0 is the latest update to Huawei's own operating system based on Android, and it's available on newer Huawei devices out of the box, such as the Huawei Mate 20 and Mate 20 Pro.
SEE ALSO: Revü Awards 2018: Vote for your favorite phones and phone brand
According to the company, this new update has been designed to simplify everything across the system and also introduces various changes that will make your Huawei phone more productive and secure and nicer to operate. EMUI 9.0 promises to make your phone smarter as well, with improvements to AI behavior when taking a picture or opening an app.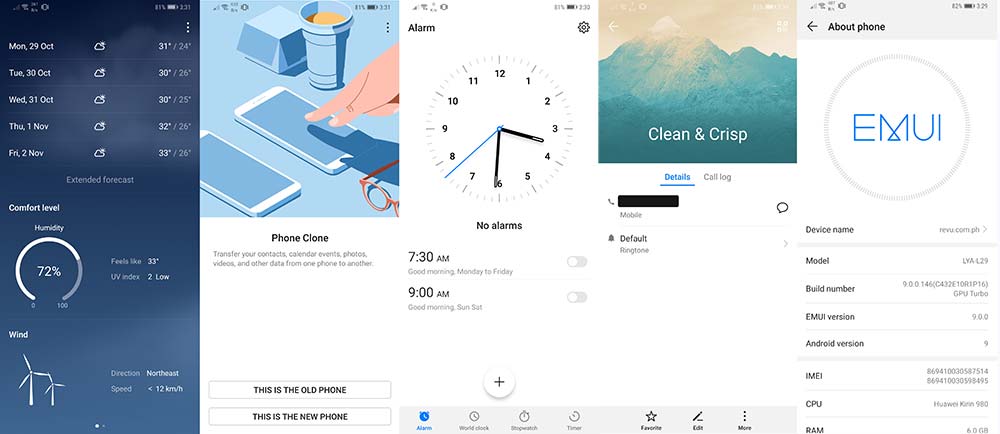 We have tested several phones running EMUI 9.0 for a while now. For us, here are five of the best features to look out for.
Clean, minimalist, and inspired by nature
EMUI 9.0 looks much better than its predecessors ever did not only because there's less clutter on the settings menus, but also because the overall look of the interface feels cleaner and more consistent. There's 10 percent fewer menu items than in EMUI 8.0, and many individual settings have been grouped together, while some interactive elements were moved to the bottom of the screen to make navigation easier.
Tap first-party apps, and you'll find nature-inspired vector designs used as backgrounds. These match well with notification sounds, alarm alerts, and ringtones that also take inspiration from sounds we hear in the natural world.
Made for gaming
For heavy gamers, EMUI 9.0 upgrades Huawei's GPU Turbo feature to version 2.0. Essentially, what this update brings is higher frame rates and reduced input latency for a wider selection of games, which now includes NBA 2K18, Rules of Survival, Arena of Valor, and Vainglory.
GPU Turbo 2.0 brings higher frame rates and reduced input latency to a wider selection of games, which now includes NBA 2K18, Rules of Survival, Arena of Valor, and Vainglory.
In our tests, GPU Turbo has proven to be capable of improving frame-rate consistency, meaning less dropped frames and fewer instances of lag, though it doesn't actually make games run faster than what a phone's hardware is capable of. Huawei also says that GPU Turbo will allow games to consume less power without altering the game's visual settings.
A new way to interact with your device
EMUI 9.0 also makes gesture navigation available to you, meaning you can now control your phone using swipes instead of button presses, which are harder to execute on devices with big screens like the Huawei Mate 10.
READ ALSO: Watch: 7 camera tricks for the Huawei Mate 20 Pro
Swiping up from the bottom of the screen brings up the home screen; swiping from the sides to the center takes you one screen back; and swiping up from below and pausing opens a multitasking screen where you can jump in and out of apps that you might have open. This new system is especially great for screens with curved edges and makes operating the interface feel natural.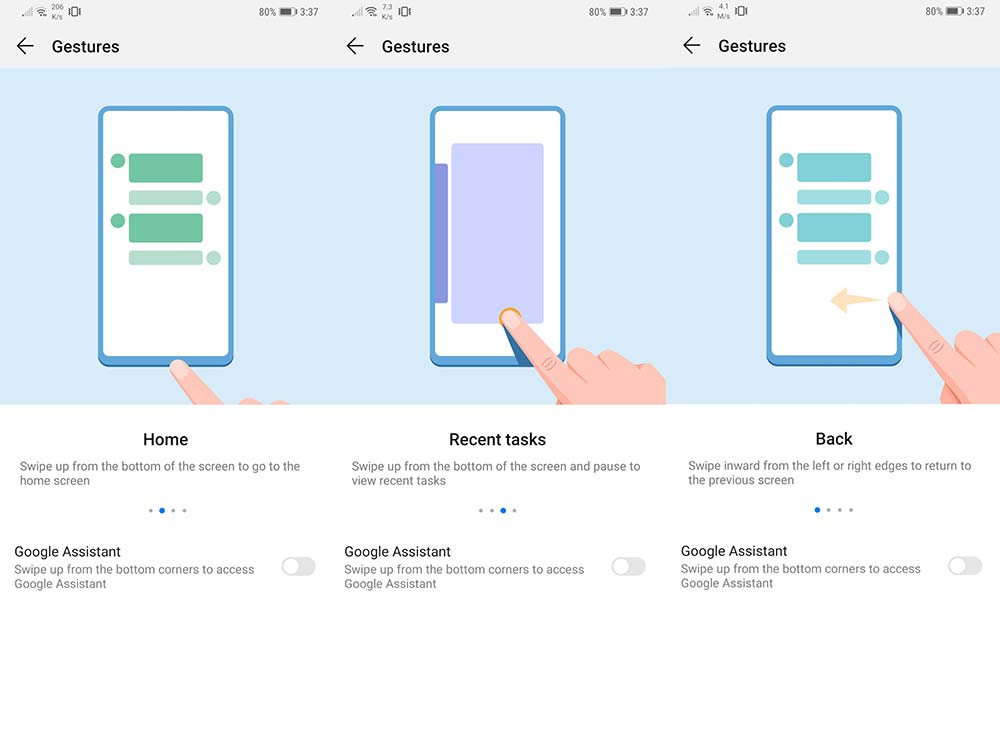 In-camera artificial intelligence
EMUI 9.0 has updated Huawei's HiVision feature and it now identifies 522 landmarks across 15 countries and 10 million famous artworks in 40 cities around the world. With your phone's camera, HiVision can be your personal tour guide, pointing out the highlights and providing contextual information about a particular attraction on demand.
Faster for longer
Artificial intelligence is also used on EMUI 9.0 to analyze past behavior to predict which app you are going to open and preload it for you so that it launches faster. This should result in some apps — Instagram and Spotify, for example — launching up to 12 percent quicker than before.
Even more impressively, the new operating system is supposed to make your device age better, which is to say performance degradation may occur at a later time compared to other devices launched in the same year.
SEE ALSO: This makes the Huawei Mate 20 Pro's camera system such a beast
Based on a simulation done by Huawei, the performance of a Mate 20 running EMUI 9.0 would only degrade by 5 percent in 18 months of ownership versus 28 percent for the Samsung Galaxy Note 9. Obviously, both phones haven't been on shelves long enough yet, so we can't verify that claim for ourselves against real-world data.
Supported Huawei phones should start to receive the EMUI 9.0 update now through the end of the year and beyond. Check out this link for the official step-by-step guide on how you can manually upgrade your device — if you haven't already.
---