We reported yesterday that Realme's next phone, believed to be the Realme 3, for the Philippine market may arrive as early as March. It turns out we were right.
(Update, March 19: The Realme 3 is official in the Philippines! Read Realme 3 launched in PH with lowest price for a Helio P60 phone and Realme 3 review: A real gem of a smartphone.)
We've received word that the OPPO sub-brand will formally unveil the Realme 3 in the Philippines at an event scheduled on March 19, about a month from today.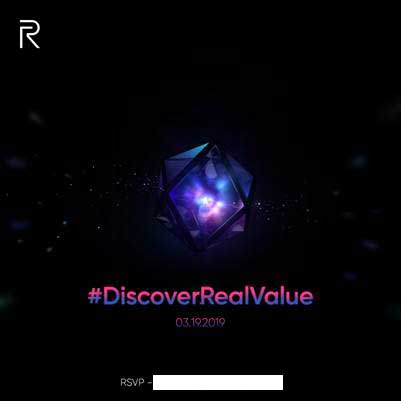 Though the invitation doesn't actually mention the phone, it heavily hints at the announcement of the Realme 2 successor, even dropping the adage, "Three's a charm." An image attached to the invite also shows a diamond pattern, which Realme confirmed will be brought back for its next mainstream phone.
Realme also announced today that the Realme 3 will debut in India, its home market, March 4th. The company's post on social media suggests a gradient design, which a previous leak suggested.
SEE ALSO: Realme C1 phone review: A real steal for the price
Realme CEO Madhav Sheth has confirmed that the Realme 3 will arrive with a MediaTek Helio P70 chipset in India. The non-Indian version is said to ship with an older Helio P60, according to Android Authority. Hopefully, the phone we'll see in a few weeks' time features a Helio P70 inside. For taking pictures, the Realme 3 will reportedly rely on a 48-megapixel rear camera, like the Redmi Note 7.
But how much will it cost you? While it's too early for the actual figure, Realme Philippines has said it won't cost more than $300 (around P15,632). We suspect its next phone is going to be priced much lower than that.
The Realme 3 shouldn't cost more than $300 (around P15,632) in the Philippines.
In a local media gathering this week, Realme revealed that it will open 100 more kiosks nationwide by June, which is good news for those who prefer the familiarity of offline retail.
---