We're seeing a bunch of great smartphones at midrange price points with increasing regularity lately. Our conclusion: You can already get a lot for your money without needing to spend a lot to pay a flagship price.
SEE ALSO: Realme 3 launched in the Philippines with lowest price for a Helio P60 phone
However, what if your budget is even tighter than that and you need a very good phone at a very modest price? Well, that's where Realme's latest smartphone, the Realme 3, comes in. The device will be available locally offline and online and aims to deliver a great experience at prices that range from P6,990 (roughly $132 converted) to P9,990 ($189) for 4GB RAM and 64GB storage.
We got our hands on the top-shelf variant a few weeks ago. Let's find out whether a phone this affordable could do everything we need it to as our daily driver. Here's our Realme 3 review.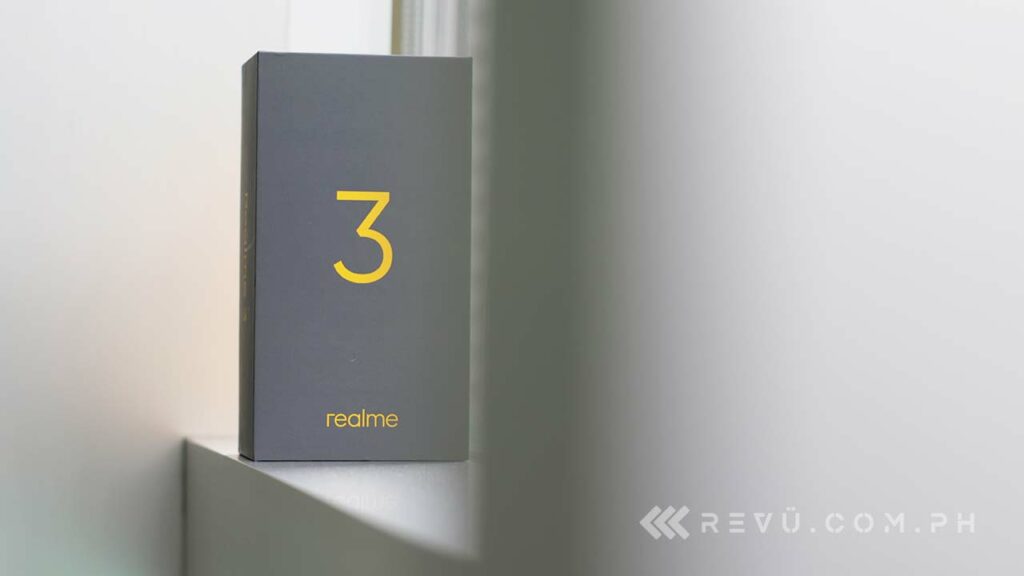 The Realme 3 has a polycarbonate unibody that sits in the hand nicely thanks to the curves along the sides of the back. If you're familiar with how the OPPO F9 feels in the hand, this phone feels the same, only more ergonomic and slightly heavier.
At around 8.3mm thick, it's also reasonably slim, particularly considering its battery capacity of 4,230mAh, which is higher than average but not particularly unusual for a Realme product. The excellent Realme C1 budget handset shares the same capacity, and you'll find this unit slips so seamlessly in the pocket. That's also partly because of the smooth and glossy and fingerprint-prone finish on the back.
READ ALSO: Realme 3 vs a flagship phone: Night-mode pictures and Realme 3 vs Samsung Galaxy M20: Which phone is better?
It comes in two colors — you can choose between blue with a touch of teal (our unit) and black with a powdery purple hue at the base. Both look great in pictures and in person, and they look more expensive than they are. Both are flashy, though you're likely to notice the blue variant more than the other; but really, it will come down to preference.
A few micro scratches, possibly due to wear, have appeared on our unit after weeks of use, so we highly suggest using the silicone case Realme has packed inside the box with the handset. It will give your phone some added protection while protecting the charging port from dirt and dust when not in use.
It sits almost flush against the body, the dual-camera array. The chrome lining that wraps around it is a nice touch, and the signature Realme gold on the outer ring of the main camera lens shows nuanced attention to detail. The company branding on the Realme 3 is now done in way that aligns with the back-facing cameras.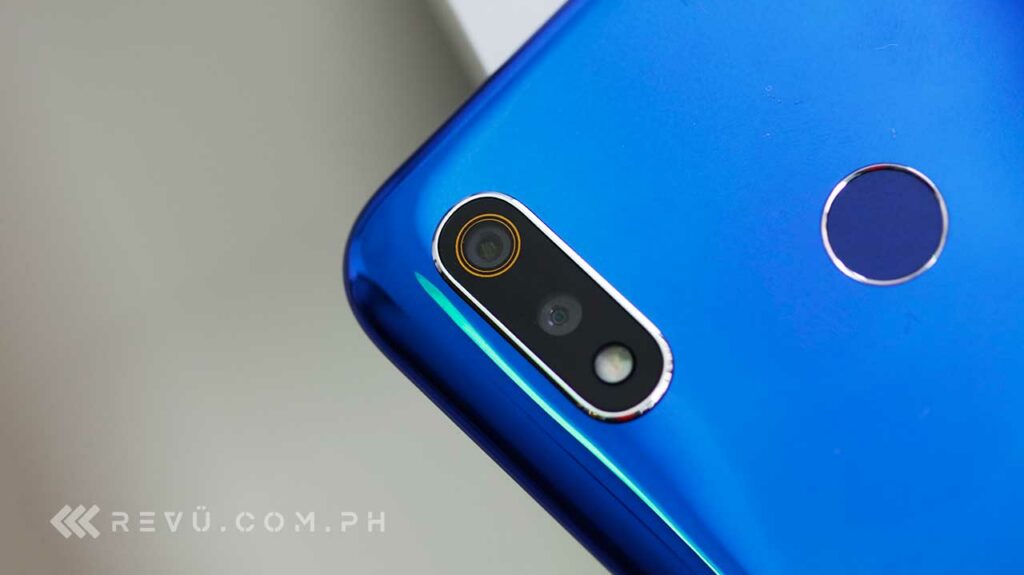 The round fingerprint reader is fast and accurate. Placing the scanner near the center of the rear panel is a common choice among manufacturers, as it's a fairly comfortable position for most hands. It's true in this case, too. As with most other smartphones, you can unlock the Realme 3 using face unlock via the phone's selfie camera. This option works well in both normal and low light.
At the bottom is where the standard (read: microUSB), non-Type-C connector, headphone jack, and loudspeaker are located. The speaker is decent, too; it can get loud, but you'll get some distortion at peak volume. If you listen to music or watch videos with earphones plugged in, activating Real Sound Technology in the Settings app will allow you to play around with the equalizer or select a preset to get the most out of your listening experience.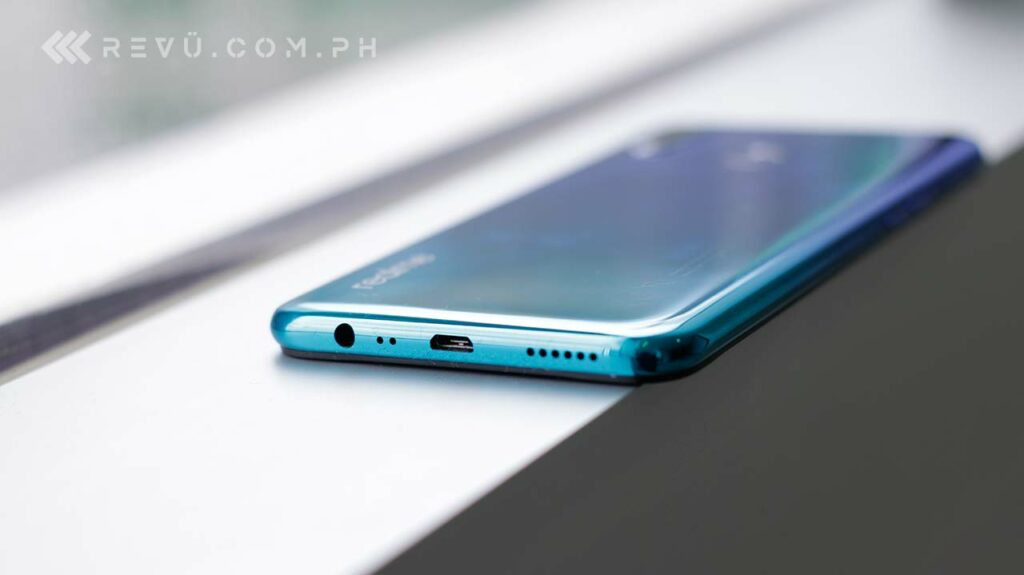 A power button sits on the right side, while the volume buttons are on the left, below the triple-card tray. The Realme 3 has room for two nano SIMs and a memory card, so you don't have to choose between using a second SIM and expandable storage; you can get both.
The screen on the Realme 3 spans 6.22 inches on the diagonal, and the resolution is 1,520 x 720, which is sharp enough that you don't see obvious signs of pixelation or jagged edges on text and app icons unless you look closely. There's a small, dewdrop-style notch at the top of the screen to house the selfie camera, while the bezels on the sides are pleasingly skinny.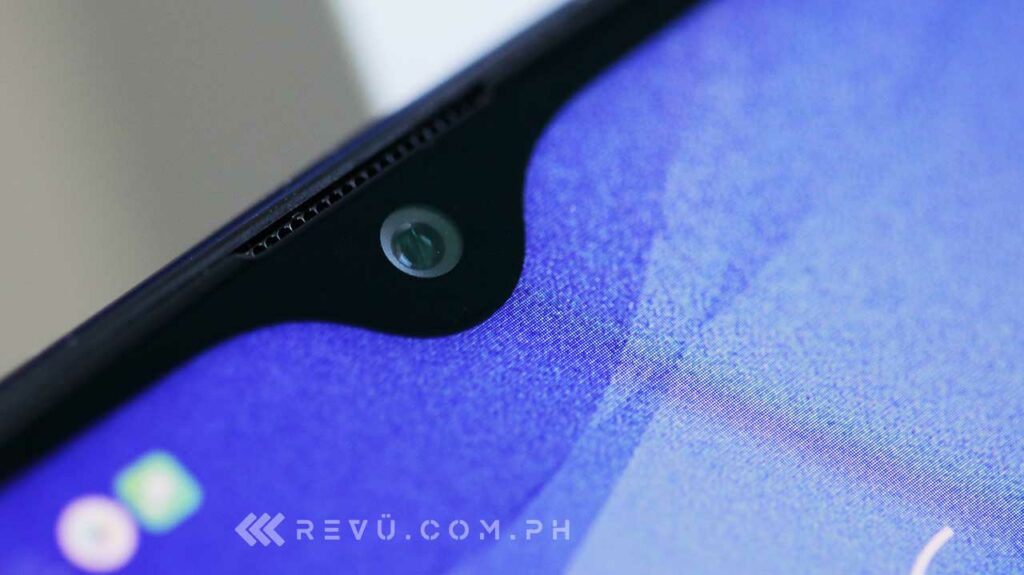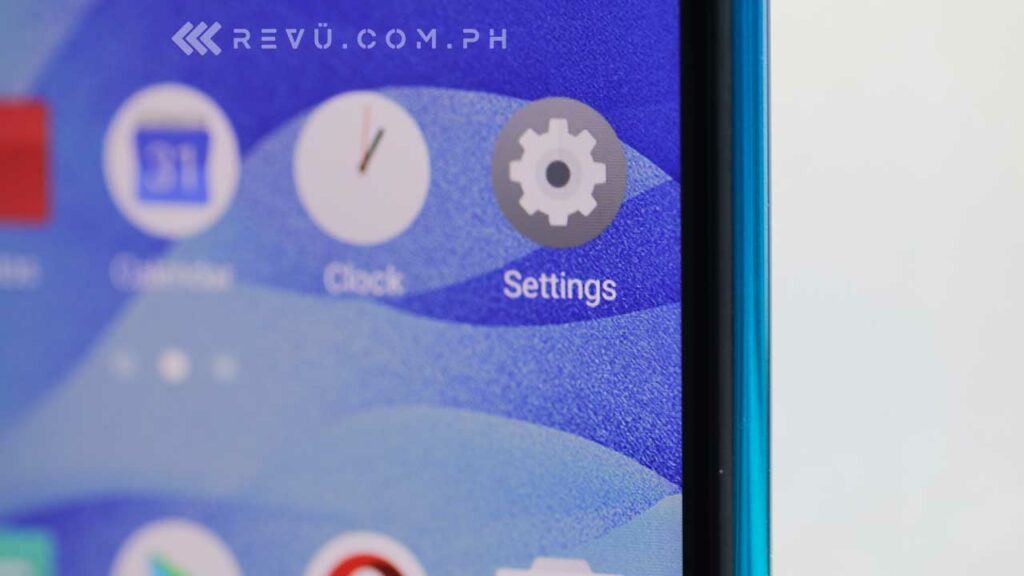 The chin, on the other hand, is quite substantial when compared to other handsets with a similar front design. It reminds us of Xiaomi's Pocophone F1, to be honest — tiny notch, skinny bezels along the long edges, and a noticeable chin to round the design out.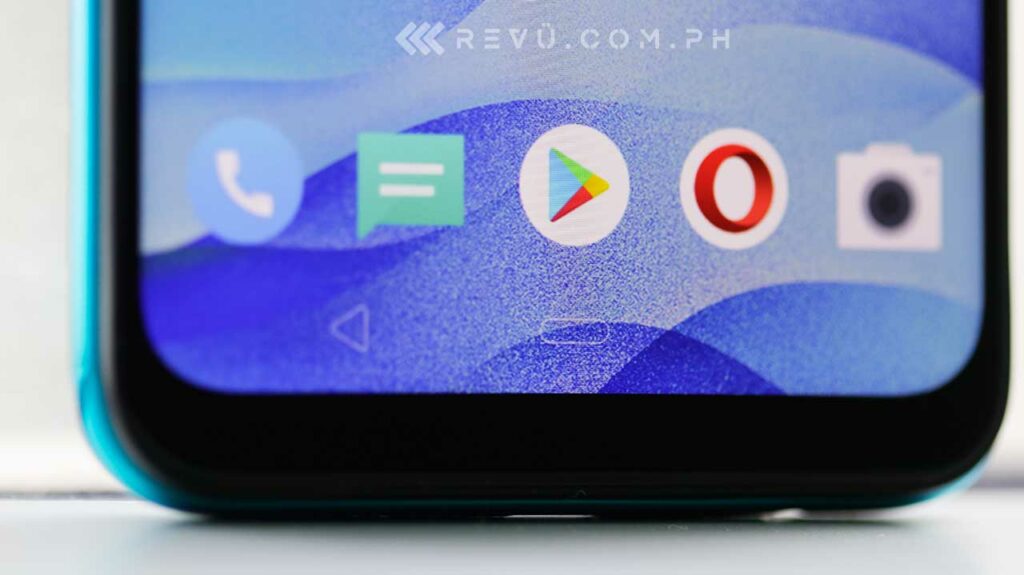 But that's not to say what's round the front of the Realme 3 is bad. Picture quality is good, even though the panel is set to a neutral color profile. Once you turn it up to be warmer, it delivers. The colors look pleasing, the black levels are solid for an LCD, and the peak brightness, while not quite as high as it is on phones with OLED screens, is enough for use in bright indoor areas and most outdoor places.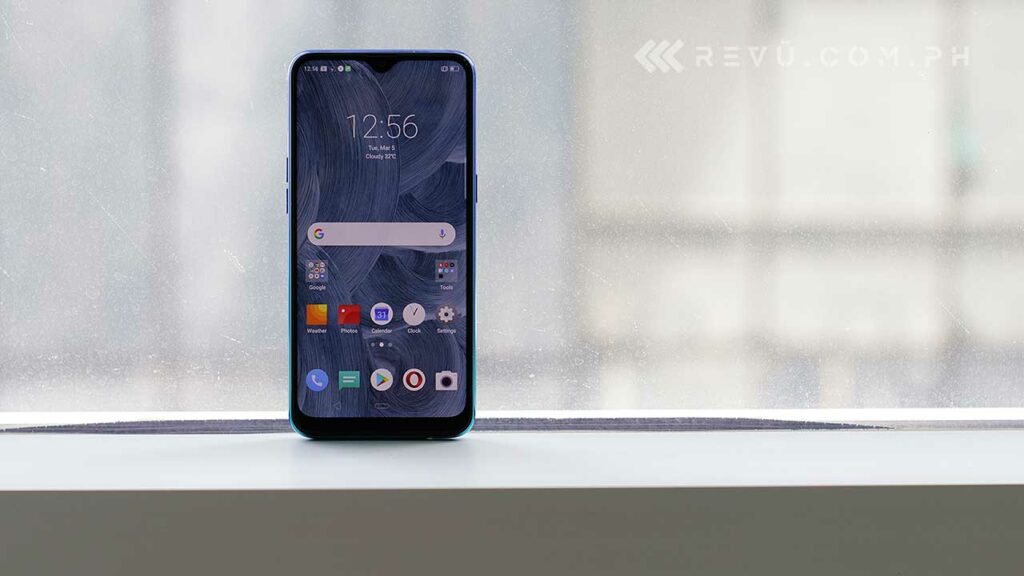 There's no option to hide the notch by darkening the status bar area, but you can set up your apps to run full screen on the Realme 3, which is great for games and streaming services like Netflix. At best, you'll be able to play HD content at 60 frames per second in the YouTube app. The Realme 3 also has a Night Shield feature to reduce the amount of blue light emitted from the screen and give your eyes a rest especially at night.
On the back of the Realme 3, you'll find two cameras: one 13-megapixel sensor behind an f/1.8 lens alongside a secondary 2-megapixel depth sensor for bokeh. A 13-megapixel, f/2.0 shooter is tasked with taking selfies on the front. Besides the requisite Portrait mode, the default camera app has a few filters to help you take creative photos, plus there's a feature called Chroma Boost that enhances colors in pictures using artificial intelligence.
AI will also automatically choose the most appropriate camera settings depending on what you're pointing at. It works well enough and recognizes scenes such as blue skies, indoors, and food. In terms of performance, the primary camera takes satisfactory shots in good light and well-lit indoor setups.
Sample daytime pictures shot on the Realme 3
But where it really shines is in low light, where the Realme 3's Nightscape mode (aka long-exposure mode) raises the bar for what a budget handset can do in situations where lighting is not optimal. You can see some photo comparisons between a standard photo and one taken with Nightscape below. Notice how nicely the camera is able to rein in the highlights of the light fixtures.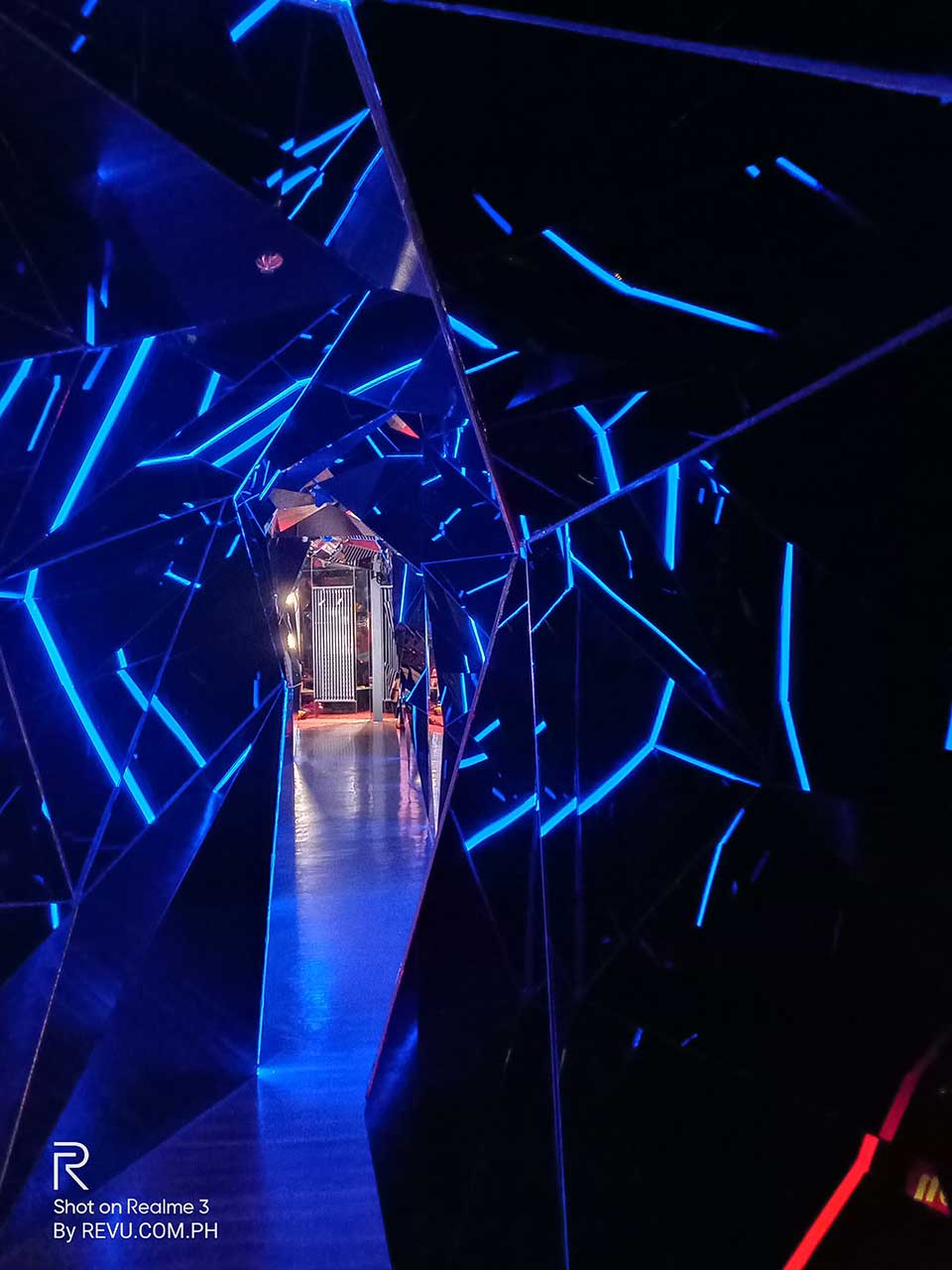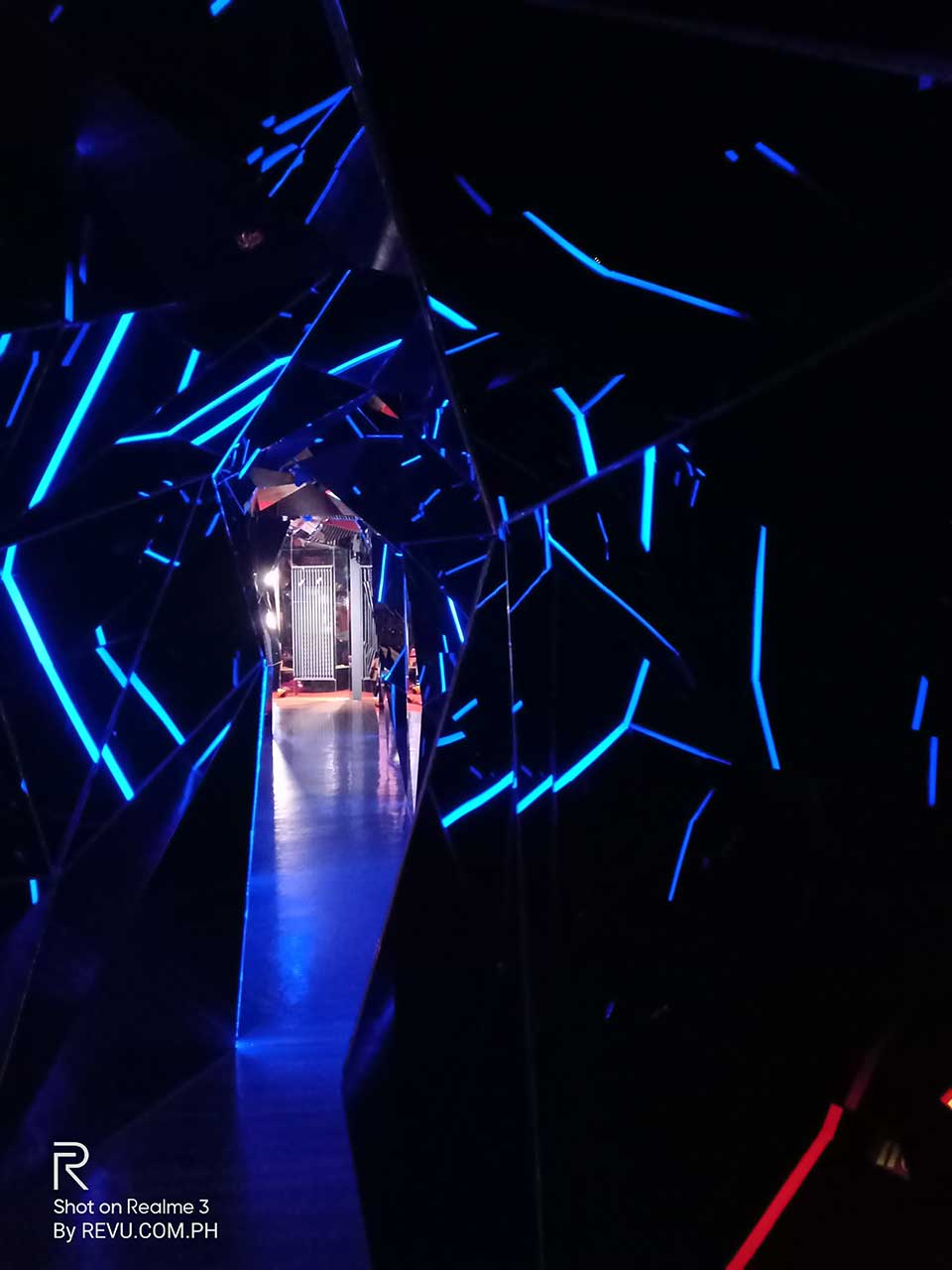 Nightscape mode vs Auto mode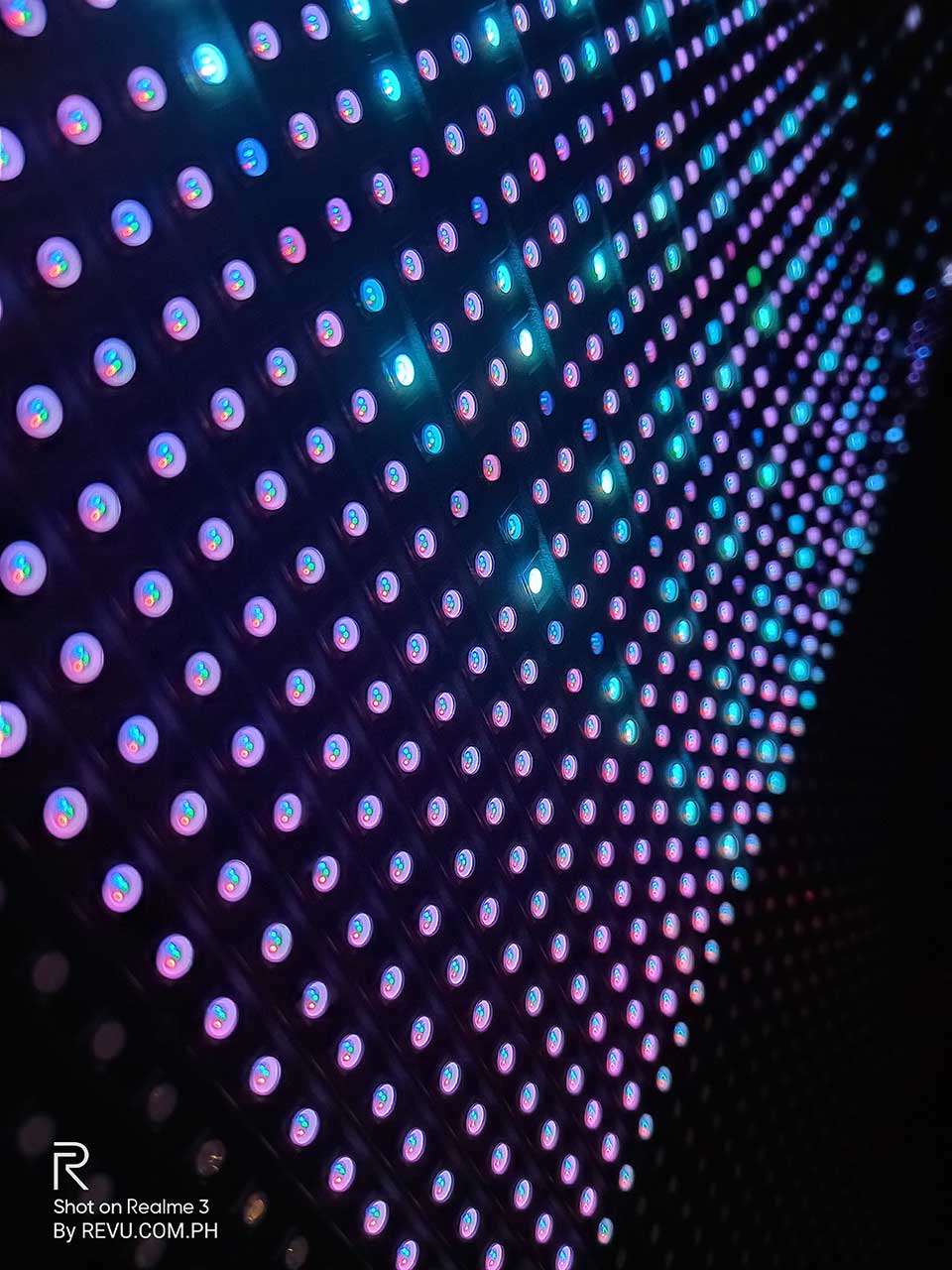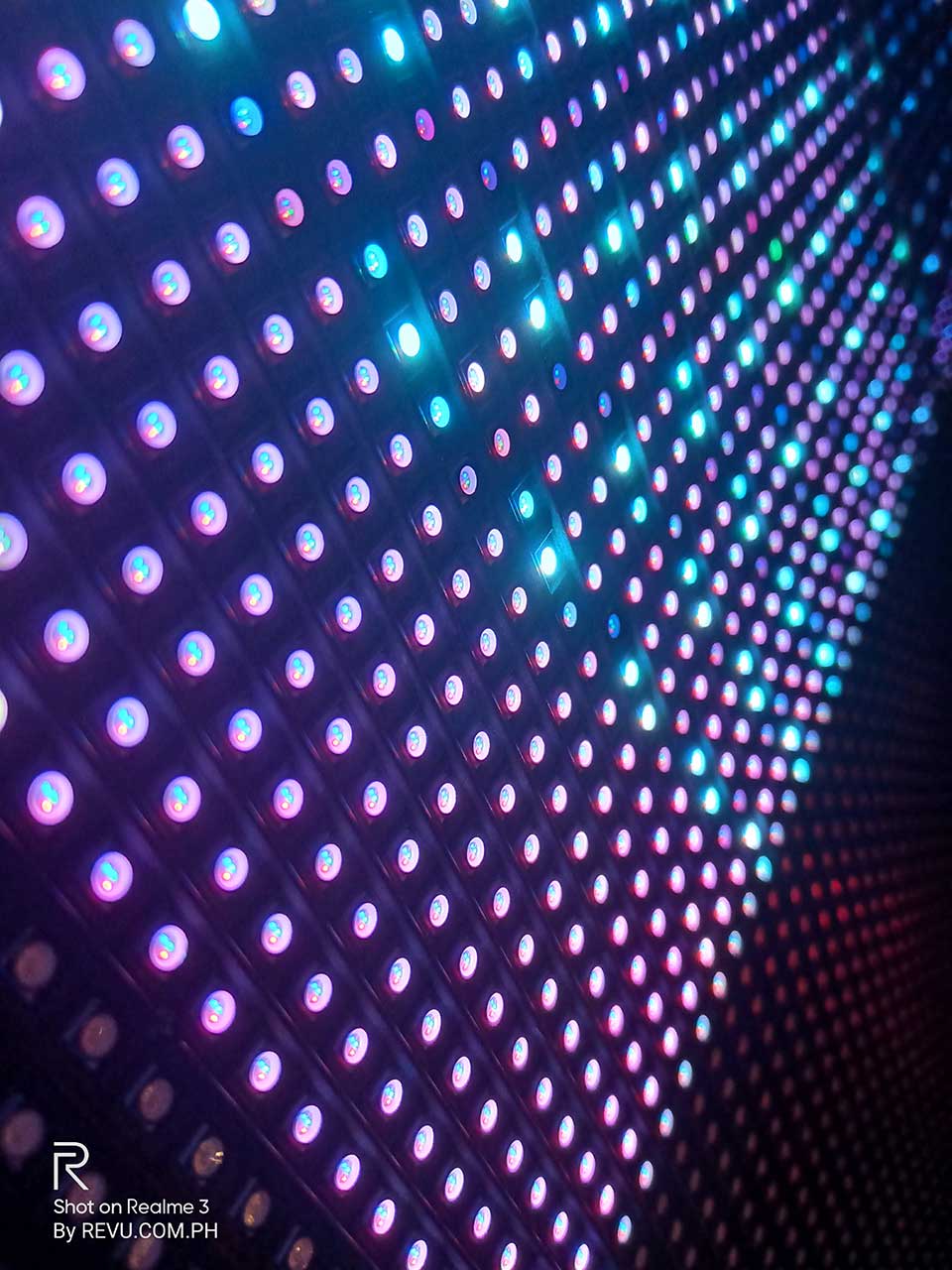 Nightscape mode vs Auto mode
Two thumbs up!
With the Realme 3, you can run, but you can't hide 😉
As for selfies, the 13-megapixel option grabs a fair amount of detail, and you can use the screen as a fill flash to brighten your face up and even things out in dark conditions.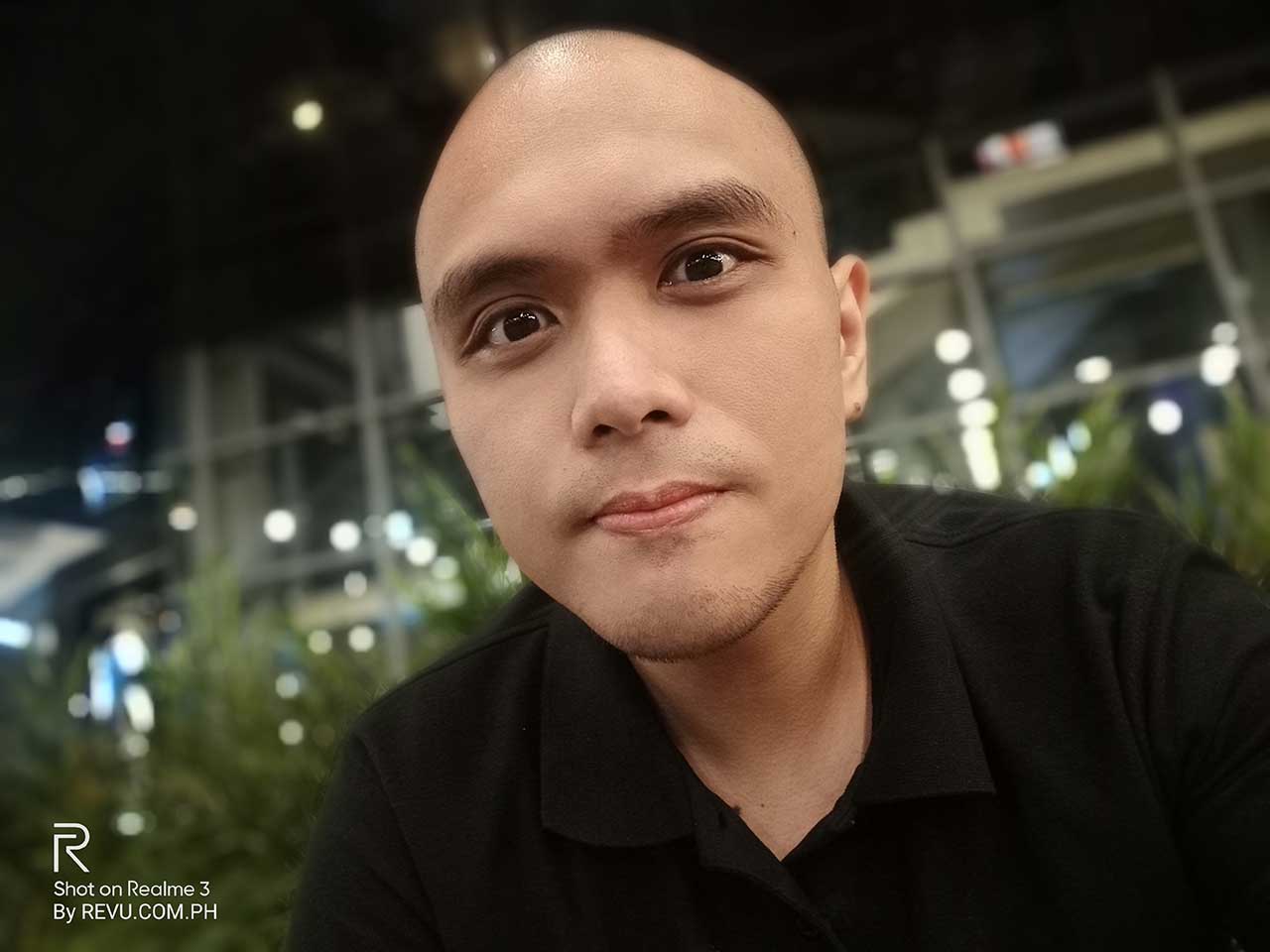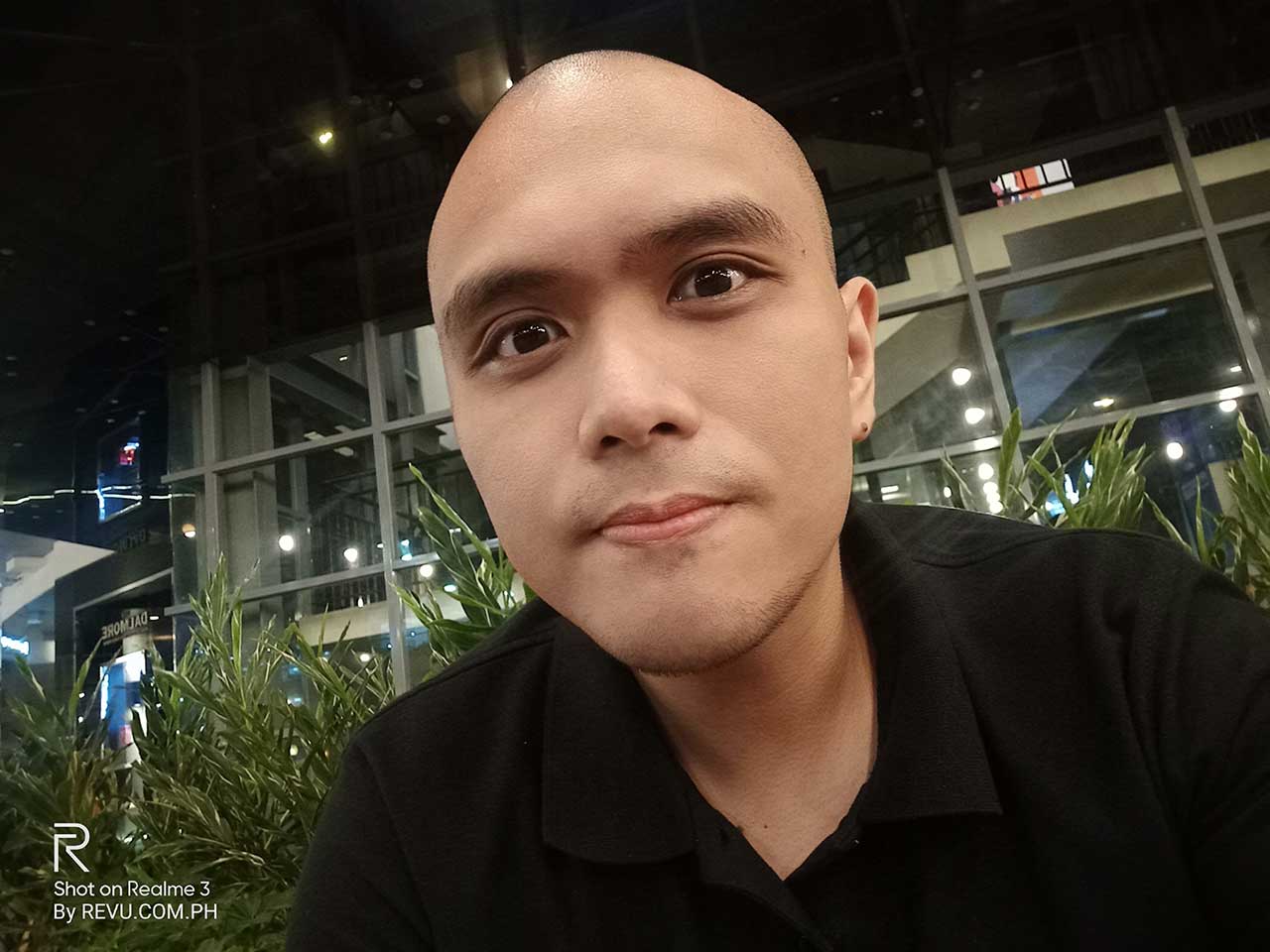 Selfies captured on the Realme 3: Portrait mode (with bokeh effect) vs Auto mode
Realme has always been about lowering the barrier for entry for well-specced devices, and this phone is certainly no exception. The Realme 3 uses one of MediaTek's most powerful processors, the Helio P60, paired with either 3GB or 4GB RAM and up to 64GB of native storage. That alone puts it at the top of the heap among affordable options in the local market, with specs to rival or surpass other recent releases like the Samsung Galaxy M20 and Redmi Note 7.
Until recently, the cheapest device built around the Helio P60 was the Cherry Mobile Flare S7 Plus, priced at P11,999 ($227) at launch. The Realme 3 not only looks better than its locally branded competition, it's cheaper by at least a couple of thousand of pesos as well. The base Realme 3 at P6,990 ($132) is simply absurd for what it offers, at least from a specs standpoint.
SEE ALSO: Redmi Note 7 vs Samsung Galaxy M20: Which to buy and why
Needless to say, we have zero concerns about the everyday performance of our 4GB/64GB unit. It handles everything we throw at it pretty well, navigating through the Android 9.0 Pie-based custom interface without noticeable lag. It holds enough apps in the memory and doesn't bog down performance even with heavy multitasking. It runs modern games like NBA 2K19 and PUBG Mobile on medium to high graphics.
Gameplay: PUBG Mobile, NBA 2K19 (5:32 mark), and Mobile Legends (10:16 mark)
Talking about benchmarks, our device managed to score 133,300 points on Antutu Benchmark. It scored 1,354 (single-core) and 5,067 (multi-core test) on the latest version of Geekbench 4.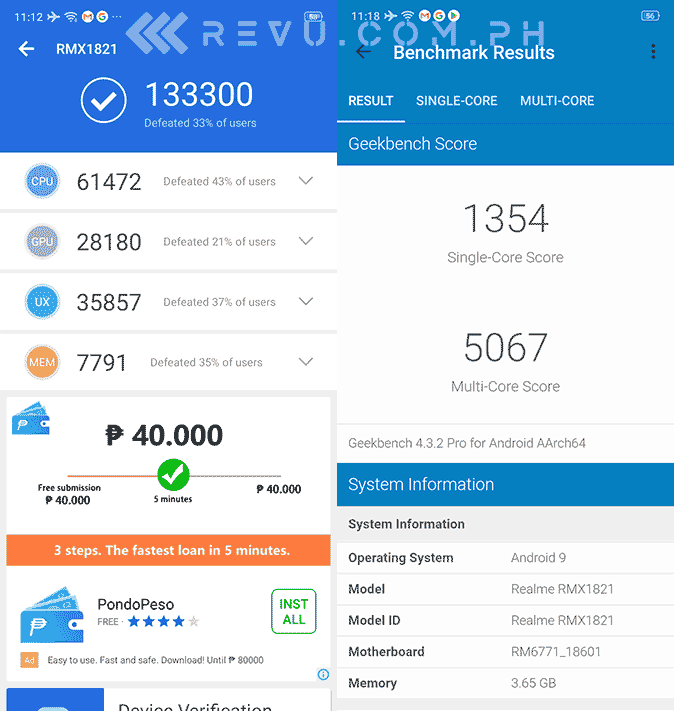 Battery life is above average. The non-removable cell is rated at 4,230mAh, which is plenty to get through a full work day. Our unit routinely lasts somewhere between a day and a half and two days of use per charge. It's no multi-day phone for heavy users, but that's fine considering the pricing Realme has adopted for the handset.
The Realme 3 supports wired charging peaks at 10 watts behind its microUSB port, so once you do need to top, it won't take very long. Faster charging would have been a nice addition, albeit not necessarily tenable. In the PCMark battery test, our phone yielded a result of 11 hours and 12 minutes at half brightness, more than what we are used to in this segment.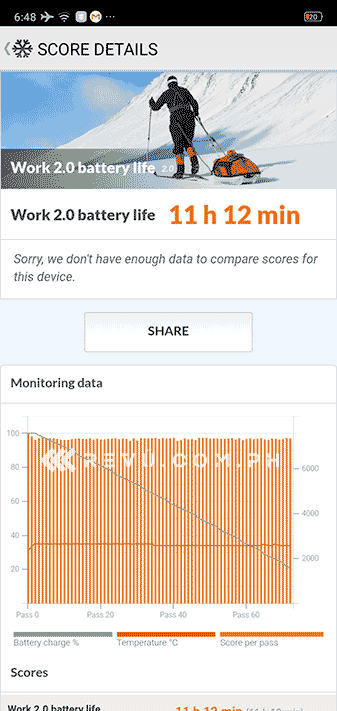 Final thoughts
With the Realme 3 ticking most of the boxes green, this phone delivers real value to its users, at a price that's far lower than what you'd pony up for something with comparable specs and features. Design, ergonomics, screen size, selfies, low-light picture, performance, and battery life — the Realme 3 aligns with almost everything you want in your next device without draining your wallet in the process.
This is only Realme's second release in the Philippines after last year's C1, but boy, is it worth the wait.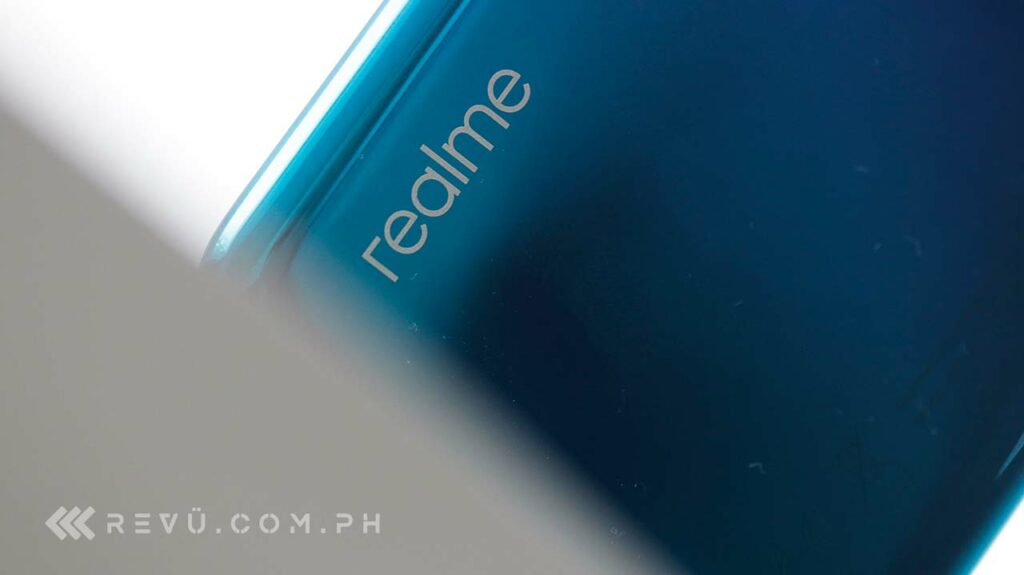 Realme 3 specs
6.2-inch display, 1,520 x 720 resolution, 19:9 aspect ratio
MediaTek Helio P60 octa-core processor
Mali-G72MP3 GPU
3GB/4GB RAM
32GB/64GB storage
Dual 13-megapixel and 2-megapixel rear cameras with LED flash
13-megapixel front camera
Fingerprint reader (rear-mounted)
4,230mAh battery
Android 9.0 Pie-based ColorOS 6
Colors: Dynamic Black, Radiant Blue
---