In early December 2019, the Huawei Nova 6 series made us all look up and take notice of the then-newly launched phone lineup when its 5G version became the selfie king on camera-rating site DxOMark.
(Update, April 23: The series is official! Read Launched: Huawei Nova 7 Pro 5G, Nova 7 5G, Nova 7 SE 5G.)
(Update, April 16: It's a date! Read: Huawei Nova 7 series launch date confirmed.)
Three months after, one model — the Nova 6 SE, rebranded as the Huawei Nova 7i — finally became official in the Philippines. But did you know that in China, they will probably get other Nova units soon?
SEE ALSO: Huawei P40 Pro earns best DxOMark scores for rear, front cameras
You see, the Huawei Nova 7 Pro, Nova 7, and Nova 7 SE are rumored to launch April 23 in the world's biggest smartphone market, with availability set for April 28. We won't be surprised if it's true because models believed to belong to the series have already been given TENAA and China compulsory certifications.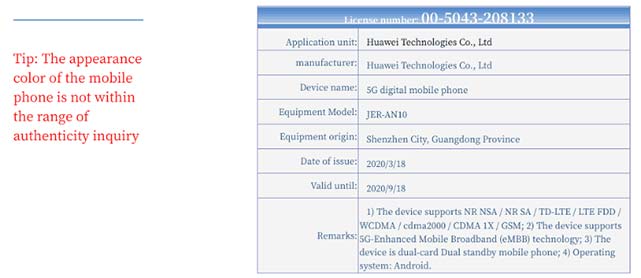 Word has it that Huawei's new midrange smartphones will most probably use three different chips. The Huawei Nova 7 SE is tipped to get a Kirin 820, which was found to be as powerful as a Qualcomm Snapdragon 855 processor. The mid-Nova 7 is said to have Kirin 985. And the Huawei Nova 7 Pro is supposedly powered by a Kirin 990. All will be 5G devices.
READ ALSO: Huawei P40 Pro hands-on review: A camera beast and more
Earlier leaks said the regular Nova 7 features an LCD punch-hole screen and a side-mounted fingerprint reader while the Pro version has an OLED hyperboloid display and an in-screen fingerprint sensor.
The Huawei Nova 7 series is also rumored to fall within the ¥2,000 (around P14,310 or $282) to ¥4,000 (P28,619 or $564) price range.
Via GizChina
---