We've said it before, and we'll say it again: The 5G-enabled Huawei P40 Pro is a powerhouse camera phone.
Huawei's latest flagship features a 50-megapixel quad-lens Ultra Vision setup with up to 50x zoom, a 32-megapixel sensor for selfies, and 4K video recording on both cameras. It is easily one of the best you can get today, whether you're into photography or videography — or both.
The smartphone is now available at Huawei stores and partner retailers in the Philippines for P50,990 ($1,008). You can also buy it with a data plan for as low as P599 ($11.84) monthly through Globe Telecom.
SEE ALSO: Huawei P40 Pro review: Return of the king and Huawei P40 Pro vs Samsung Galaxy S20 Ultra: Ultimate flagship showdown
To complement what we think is the smartphone's strongest suit, you probably want to use photo- and video-editing software to produce content that perfectly conveys your passion and expertise.
Luckily, Huawei's AppGallery app store — which now happens to be the world's third biggest platform and is preinstalled on the Huawei P40 Pro — has a lot of editing tools to choose from. Below are our top recommendations. Of course, you may have a favorite app or two that are not on the AppGallery yet, but we're pretty sure your fave editing software will work just fine on Huawei's camera beast.
1. Mix
Mix was created by the same developer that brought us the popular Camera360 app. But while Camera360 is more of a replacement for your phone's native camera application, Mix focuses on making your photos look better after taking them.
It has its own store for free and paid templates and filters, as well as a Community tab for connecting with fans and creators alike and discovering new ways to get creative with your shots.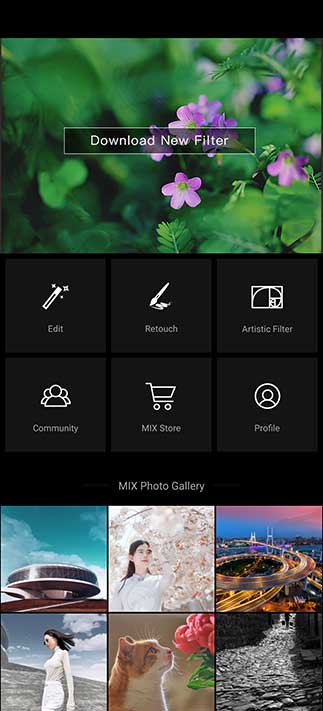 2. Fotor
Fotor is another useful app with social features built into the editor. It's a must-try if you're looking to share your pictures with the rest of the world. It's pretty much like Instagram, but with loads of editing tools at your fingertips.
It can even shoot images directly from the app if you need it to. However, we don't recommend anything else besides Huawei's own feature-packed camera software, which has been optimized to work brilliantly with the P40 Pro's multiple-camera system.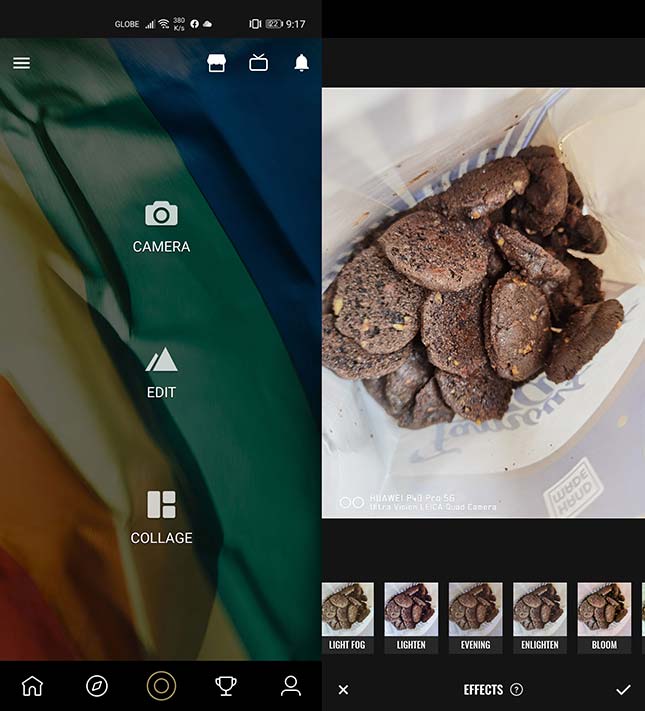 3. PicsArt
Like Mix and Fotor, PicsArt integrates social into its DNA with a convenient Discover tab to follow creators and bookmark images you find in the app. The most tangible difference between the three comes down to the interface; PicsArt is easier on the eyes, and it's simpler to use, too.
The app also offers a subscription tier priced at P320 (around $6.37) monthly, which unlocks hundreds of customization options that are sure to make your photos stand out.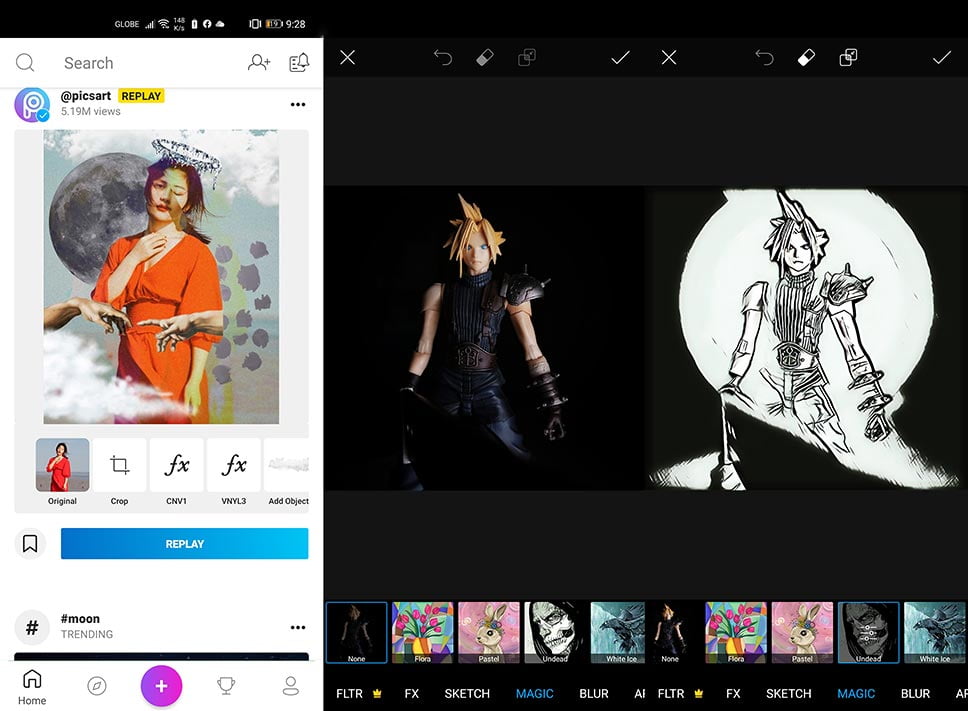 4. Meitu
With hundreds of millions of users around the world, Meitu is undeniably one of the most successful photo- and video-editing apps on any platform.
Its most impressive feature is its ability to automatically improve selfies with one tap and apply natural-looking makeup filters to pictures and videos using artificial intelligence and facial-recognition software. There are also templates under Meitu Tools that can make you look like an anime character. You've got to try them. We did, and we had loads of fun!
For years now, Meitu has been our go-to app for making our Instagram pictures look even better, so we're happy that it has found its way to the Huawei AppGallery.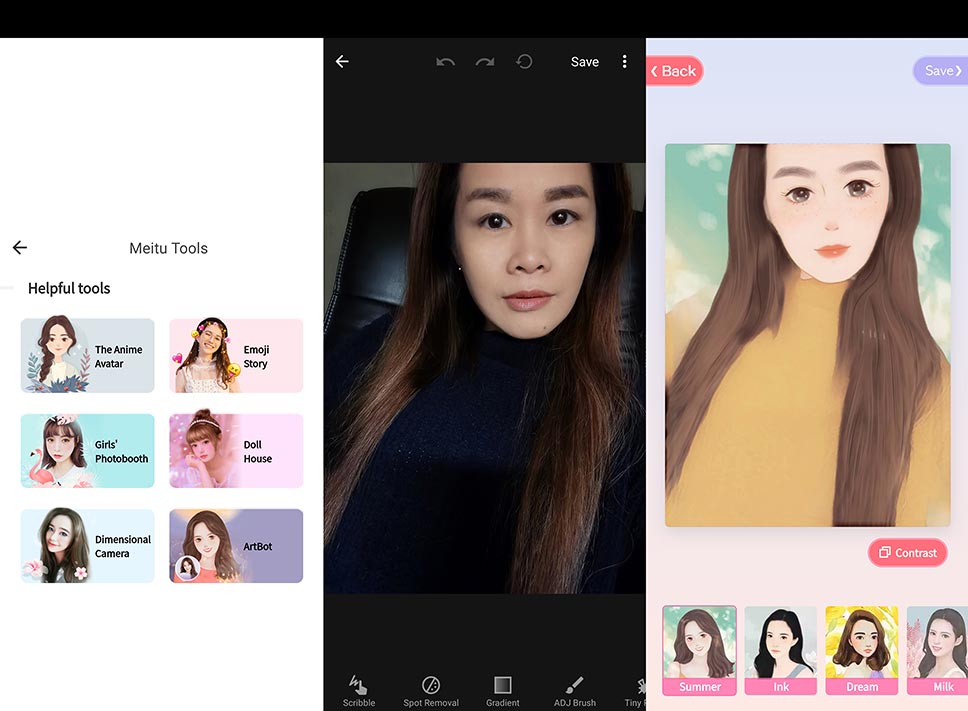 5. BeautyPlus
Powered by Meitu and Huawei AppGallery, BeautyPlus is one of the best photo editors you can use to touch up selfies before uploading them to your social-media accounts. It has an easy mode, which will automatically give you a specific set of tools to enhance your pictures based on what you need to adjust.
If you're editing a selfie, for example, you'll get options to tweak facial features and force a smile — if it's not there to begin with. But if you're playing around with a shot of your food instead, you're going to see different sliders to make the colors pop out and the background blurry, just to name two.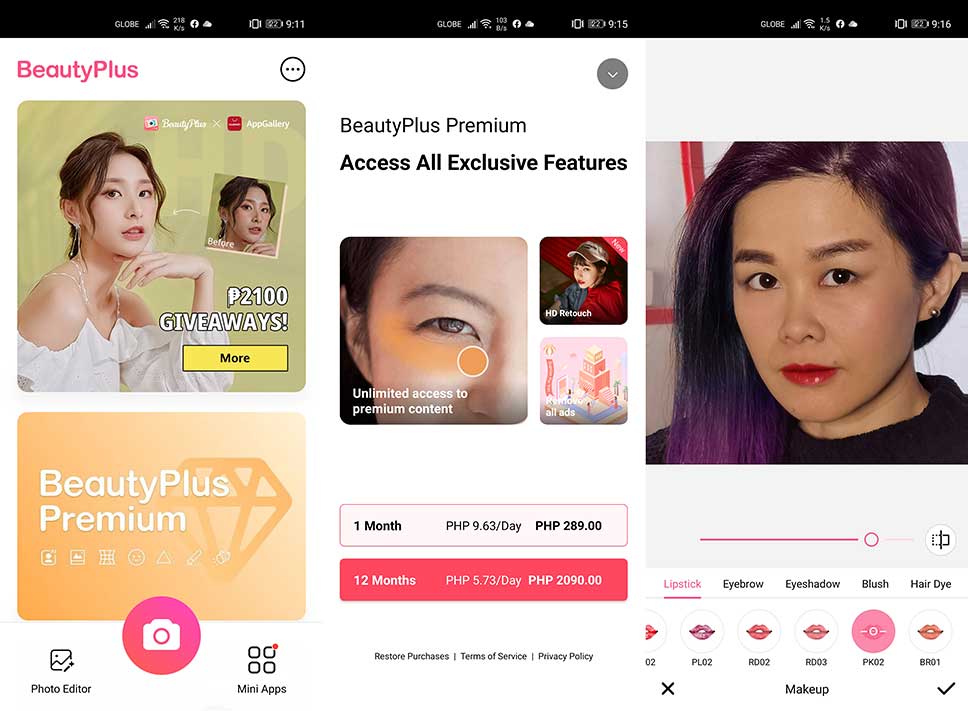 6. FilmoraGo
FilmoraGo is a simplified, pocket-sized version of a powerful PC editing software that lets you edit clips in landscape mode and helps you create stunning videos with just a few taps.
It comes with several built-in themes to get you started. There's also an audio mixer and a voiceover tool to make doing voice work a breeze. What's more, it allows creators like you to produce slideshows using your own images. A great idea, right?
There are no subscriptions or memberships to buy, though. Instead, FilmoraGo has templates you can purchase from the app itself.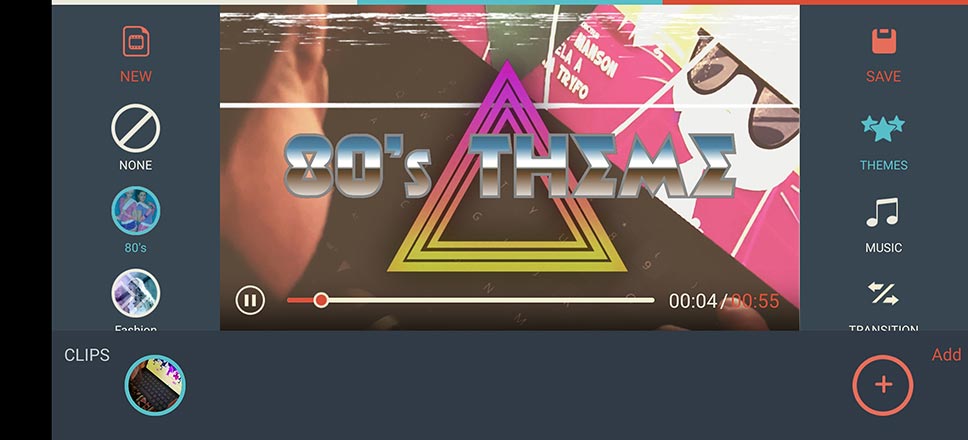 7. VivaVideo
Like FilmoraGo, VivaVideo contains a feature-rich video editor within a streamlined and intuitive platform you can take with you wherever you go. But besides giving you more options, VivaVideo also lets you shoot videos with effects and overlays using the front camera.
For serious editors, we suggest subscribing to a premium membership, which costs P359 ($7.08) monthly, to get rid of the watermark, ads, and time limits, and unlock all the features and tools this amazing app has to offer. If your video doesn't have a voiceover, or talking in general, it might be a good idea to try out VivaVideo first before installing anything else.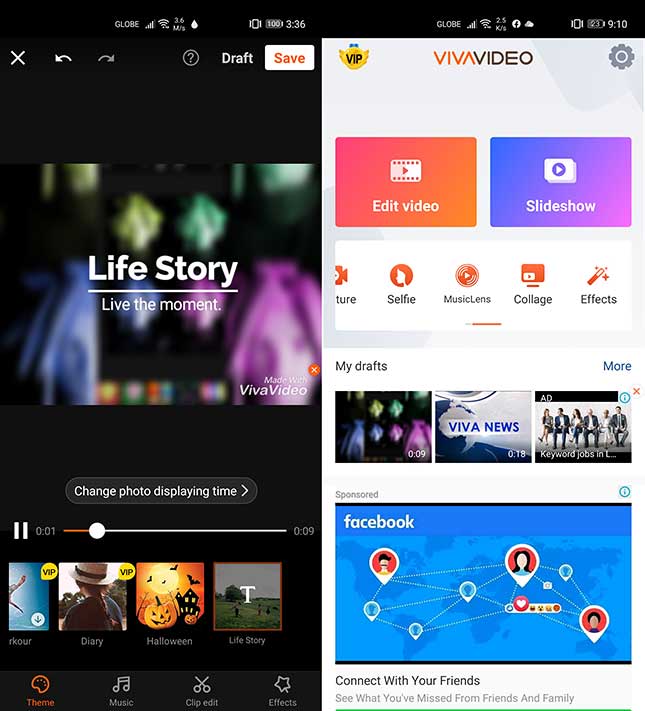 8. VlogU
We recently discovered this app on Huawei's AppGallery, and we're telling you, it works well for simple edits. While it's not quite as stacked as the other video editors on this list, it's the only one that lets you remove watermarks in videos for free by watching an ad. Additionally, VlogU is used exclusively in portrait mode, with the phone held in a vertical position, allowing for easier operation.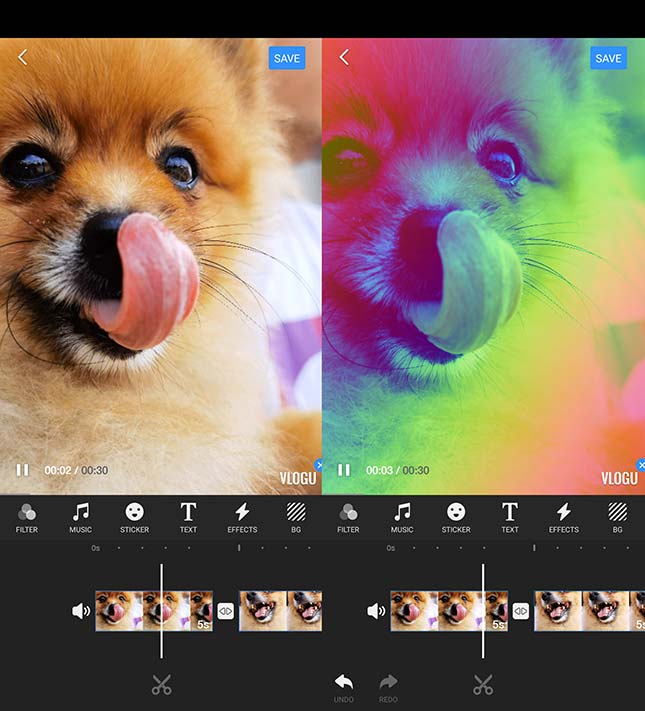 9. Canva
Canva has been our app of choice for creating presentations, posters, and the like, so we're pleased to see it listed on the Huawei AppGallery. The mobile version is just as easy to use as its desktop counterpart and has hundreds of designs and resources you can choose from, broken down by category and style.
And while Canva probably isn't the first app that comes to mind when thinking of editing software, it works well as a supplementary app to complement social media posts that include photos taken with the Huawei P40 Pro's powerhouse camera.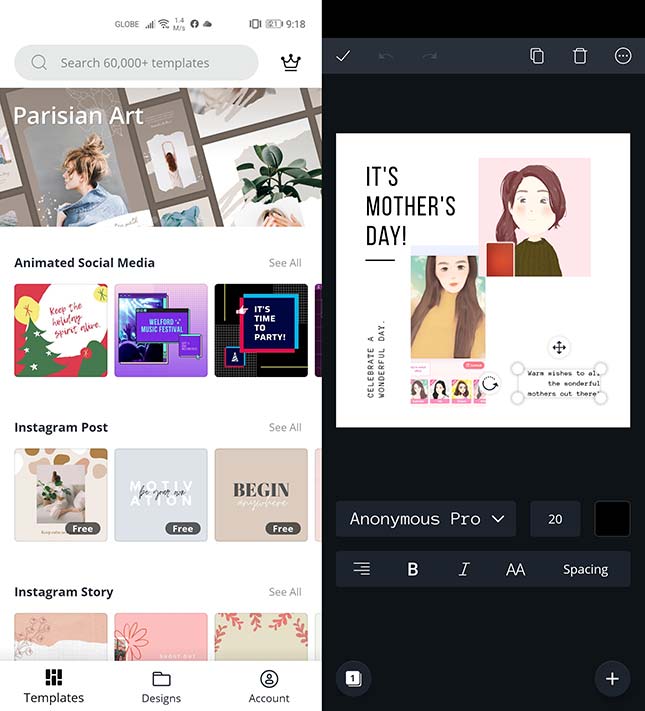 10. April
Another recent wonderful discovery! We think it's an excellent alternative to Canva for crafting layouts with pictures. It boasts beautiful designs you can quickly use to spice up your social media content and grow your following. Best of all? It's totally free.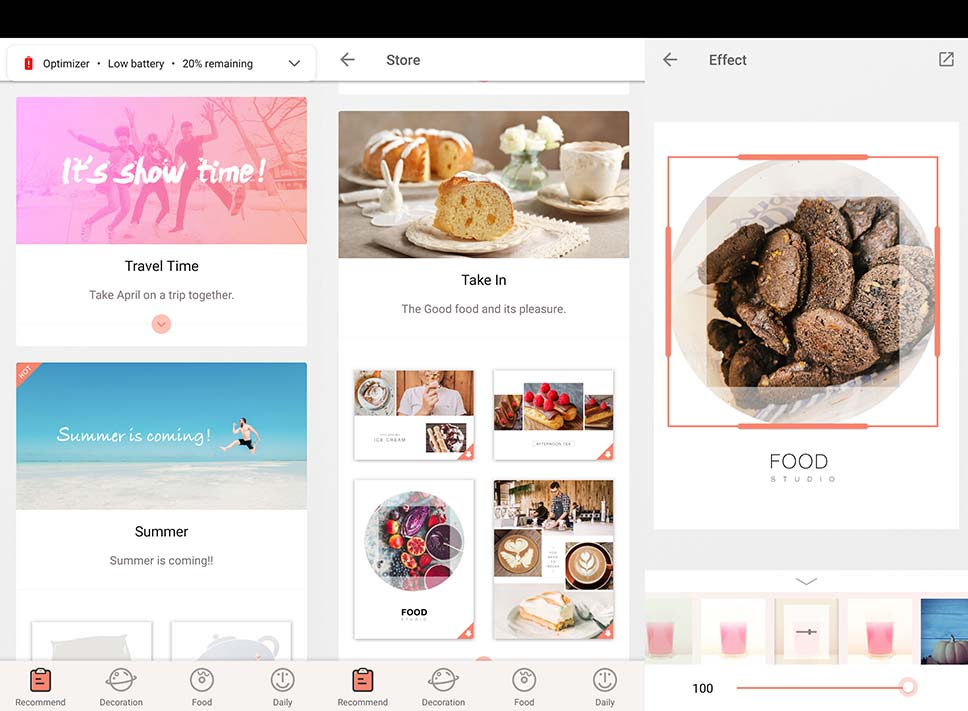 Rapidly growing AppGallery
If you're hesitating because the Huawei P40 Pro doesn't come preinstalled with Google Play Store, don't worry. Huawei's own AppGallery is steadily growing; we're amazed at what the company has accomplished in such a short time. Most of the top applications can already be downloaded from it.
Want to use Facebook, Instagram, Snapchat, Viber, Messenger, and other social media and messaging apps? You can directly download them from the AppGallery. Same as finance-related apps such as BDO, Citibank, GCash, and PayMaya and navigation app Here WeGo.
Sometimes, you don't even need to download anything; the Huawei P40 Pro is already preloaded with essential software. The Email app, for instance, works with platforms like Gmail and Yahoo, so you only have to use one application for all your email accounts. Another example: Huawei Browser lets you access your YouTube, Google Drive, or Google Search account, and you can place any one or all of them on the homescreen.
How about Netflix? The Huawei P40 Pro can run it just fine. You only need to install a compatible version of Netflix on your smartphone. We recommend you get 3.16.6.
We address this plus your concerns in the article, Huawei P40 Pro with AppGallery proves we don't need Google on Android, where we share with you our experience of using the handset without installing Google Mobile Services.
---