Finally, the latest iteration of one of the industry's first gaming smartphones is now official. Say hello to the ASUS ROG Phone 3, which launched today at a global virtual event.
(Update, October 8: Our review of the gaming phone is finally up!)

(Update, August 30: Our gaming test is up! Check out Watch: We play 16 games on the ASUS ROG Phone 3 gaming phone.)

(Update, August 15: And it's launched in the Philippines! Read ASUS ROG Phone 3: PH price, preorder details, accessories.)

(Update, July 23: Good news, Philippines! Read ASUS ROG Phone 3 series to launch in PH in August.)
ASUS ROG Phone 3 and ROG Phone 3 Strix Edition
ASUS has announced two versions of the new ROG-branded gaming phone. There's the regular — and higher-specced — ROG Phone 3 and the ROG Phone 3 Strix Edition with a Qualcomm Snapdragon 865.
The vanilla version is powered by Qualcomm's newer and more powerful Snapdragon 865 Plus, making it one of the first devices announced with the upgraded chipset. Both variants are compatible with 5G networks for super-fast downloads and uploads.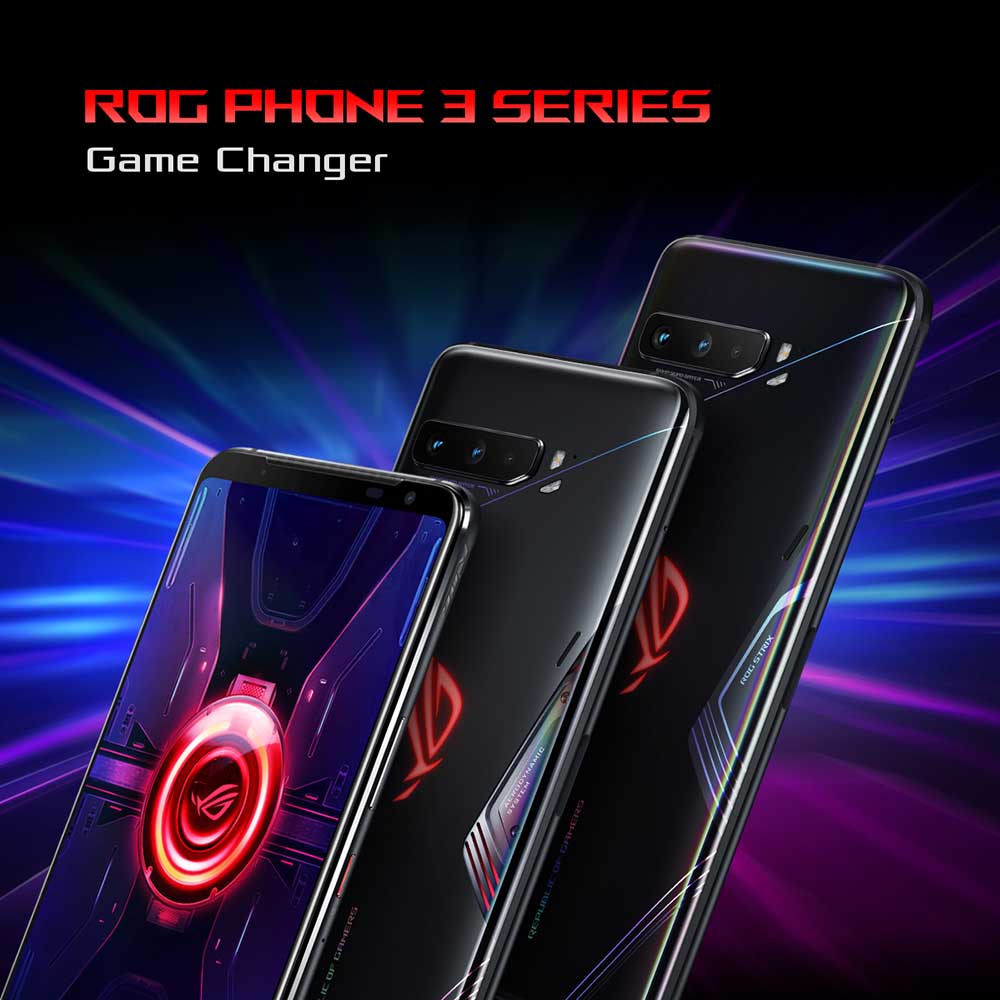 The Snapdragon 865 Plus, which runs at a clock speed of up to 3.1GHz in the ROG Phone 3, is said to perform up to 10% faster than the Snapdragon 865. ASUS says the phone's Antutu score goes as high as 655,306 points. This would put it at the top of the benchmark app's rankings.
The memory configuration is also different: The ASUS ROG Phone 3 offers up to 16GB of fast LPDDR5 RAM and up to 512GB UFS 3.1 storage, while the Strix Edition maxes out at 8GB LPDDR5 RAM and 256GB UFS 3.1 storage.
The rest of the hardware, including the 6.59-inch AMOLED screen with HDR10+ support, 64-megapixel main camera, and 24-megapixel selfie shooter, is identical between the two devices. Naturally, the Snapdragon 865 Plus variant will cost more than the Strix Edition. Which brings us to the international pricing. As expected, there are a lot of numbers involved, so we decided to list the prices for easier viewing.
ASUS ROG Phone 3 prices

16GB/512GB: €1,099 (around P62,857 or $1,273)
12GB/256GB: €999 euros (P57,137 or $1,157)

ASUS ROG Phone 3 Strix Edition price

8GB/256GB: €799 (P45,698 or $926)
The company's local arm has yet to announce how much the gaming phone will cost in the Philippines and when it will arrive. We are pretty sure, though, that both versions will launch here sometime in 2020. Keep those fingers crossed for a release sooner rather than later.
The ultimate gaming phone
As for the handset itself, the new ROG Phone's design language remains largely the same as previous years. There's a customizable backlit ROG logo at the back as well as a huge OLED on the front with thick bezels to house front-facing speakers that deliver rich and detailed sound.
Notably, the ROG Phone 3 earned a high score of 75 in the DXOMark audio rankings. According to the popular benchmark site, the phone "demonstrates good overall tonal balance, good dynamics, and good intelligibility even at minimum volumes." It also supports Qualcomm's aptX Adaptive technology for low latency and high performance over Bluetooth connections. Audiophiles might get a kick out of it since the device doesn't have a standard 3.5mm socket for wired headsets.
The ASUS ROG Phone 3 carries a massive 6,000mAh battery for two-day battery life like its predecessor and charges up to 30 watts using the included power brick and cable. It also has a side-mounted USB-C interface for charging and connecting peripherals while gaming in landscape orientation.
SEE ALSO: Launched: Lenovo Legion Phone Duel gaming phone
The company claims the ASUS ROG Phone 3 can play games like PUBG Mobile, Call of Duty: Mobile, and Asphalt 9 for more than 9 hours non-stop, which, if true, is impressive considering most users don't spend that much time in a day playing mobile games.
Another highlight is the screen. The latest ROG gaming phone steps up to a 144Hz panel with a 1ms response time as well as a 270Hz touch-sampling rate that reduces latency to about 25 milliseconds. A more responsive screen will help make your inputs feel more fluid and controlled especially when playing games like Mobile Legends, PUBG Mobile, and Fortnite. For better battery life, we're told the device will support lower-consumption 60Hz, 90Hz, and 120Hz refresh rates as well.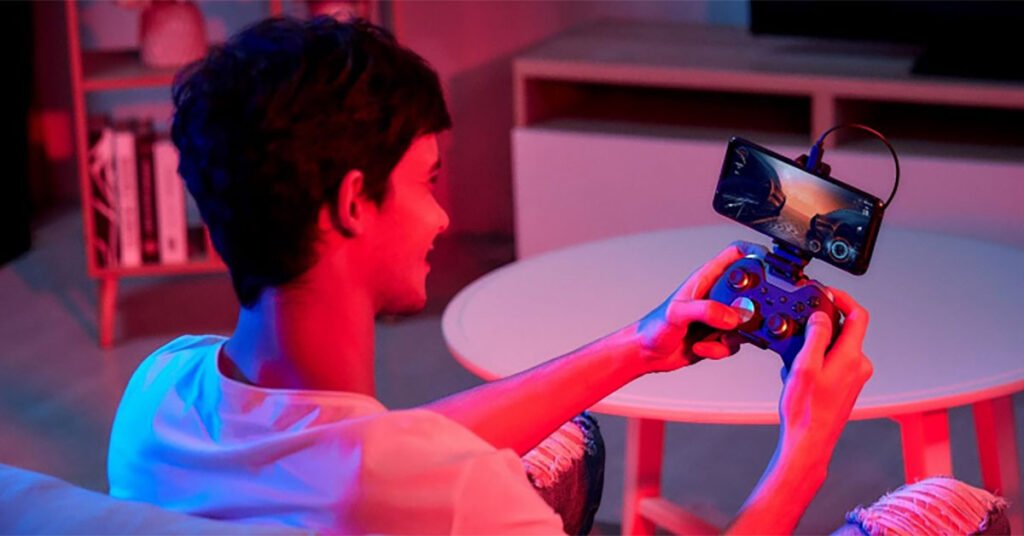 Just like previous models, the ASUS ROG Phone 3 includes programmable AirTrigger sensors on the side that could give users some competitive advantage when playing games with complicated touchscreen controls.
It is also equipped with ASUS' in-built X Mode performance-optimization software, which optimizes your gaming experience by improving hardware efficiency and disabling background apps to free up the memory.
The new PowerMaster app, on the other hand, will allow users to schedule charging times when the handset is plugged in at home as well as set a charging limit to prevent excess battery wear. Similarly, it can slow down the rate of charging as the battery approaches full capacity.
Finally, in order to maximize the performance of the chipset even under taxing operating conditions, the ROG Phone 3 boasts what ASUS calls the GameCool 3 cooling solution. This comprises the new AeroActive Cooler 3 clip-on fan accessory that now comes with a kickstand as well as the larger heat sink that is six times larger compared to what the ROG Phone 2 has.
Gaming-focused hardware and software ecosystem
Of course, no ROG Phone launch would be complete without a fresh lineup of ROG-branded smartphone accessories — and the ASUS ROG Phone 3 has plenty on offer.
There's the improved ROG Kunai 3 Gamepad that adds physical console-like gamepad controls to the ROG Phone 3; the LED-lit ROG Lighting Armor Case; the TwinView Dock 3, which supports 144Hz dual-screen gameplay; the Mobile Desktop Dock that allows users to connect a keyboard and mouse to create a more desktop experience on a TV or an external monitor; and more.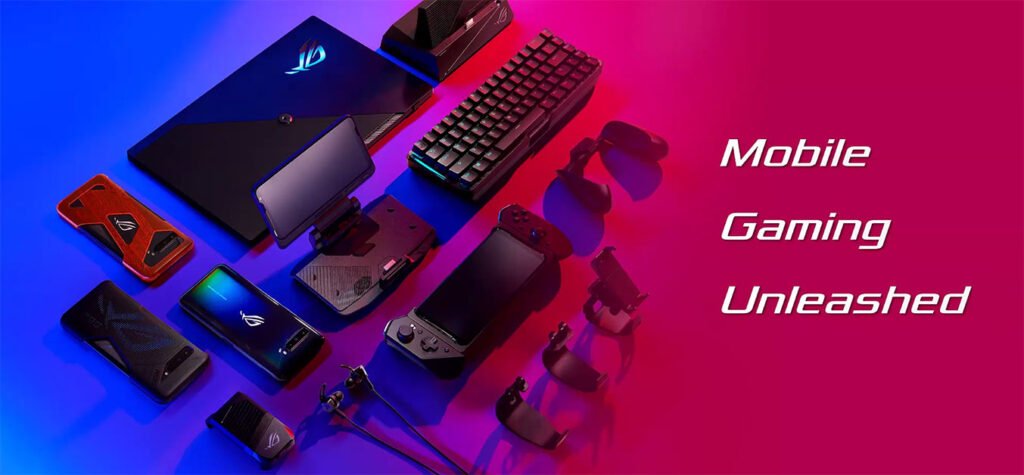 Additionally, ASUS says ROG Phone 3 owners can expect backward compatibility with many existing ROG Phone accessories. That's good news if you already own a few.
On the software side of things, users of Google's game-streaming service will be pleased to know that the ROG Phone 3 has been certified as a Stadia-compatible device, joining the ROG Phone and ROG Phone 2.
ASUS has also partnered with Unity Technologies, a platform widely used for developing games for mobile devices. This will ensure better performance in games developed using the platform. Perhaps more importantly, it will allow developers to incorporate additional features specifically designed for the ASUS ROG Phone 3.
Livestream: ASUS ROG Phone 3 launch, in case you missed it
ASUS ROG Phone 3 specs
6.59-inch AMOLED display, 2,340 x 1,080 resolution, 144Hz refresh rate, 1ms, 650 nits brightness, HDR10+ and DCI-P3 support
Octa-core Qualcomm Snapdragon 865 Plus processor (up to 3.1GHz)
5G connectivity
Up to 16GB LPDDR5 RAM
Up to 512GB UFS 3.1 storage
Triple 64MP main (Sony IMX686), 13MP ultra-wide, 5MP macro rear cameras
24MP front camera
Fingerprint sensor (under display)
6,000mAh battery with 30-watt USB-C fast charging
Android 10 with ROG UI (upgradeable to Android 11)
ASUS ROG Phone 3 Strix Edition specs
6.59-inch AMOLED display, 2,340 x 1,080 resolution, 144Hz refresh rate, 1ms, 650 nits brightness, HDR10+ and DCI-P3 support
Octa-core Qualcomm Snapdragon 865 processor (up to 2.84GHz)
5G connectivity
Up to 8GB LPDDR5 RAM
Up to 256GB UFS 3.1 storage
Triple 64MP main (Sony IMX686), 13MP ultra-wide, 5MP macro rear cameras
24MP front camera
Fingerprint sensor (under display)
6,000mAh battery with 30-watt USB-C fast charging
Android 10 with ROG UI (upgradeable to Android 11)
---