It's been less than a week since we started using the Huawei Mate 30 Pro, but we can already say it's a solid device through and through. A beast, to be more specific. We especially love how it takes impressive videos, a sample of which we'll post on the site.

SEE ALSO: Unboxing the Huawei Mate 30 Pro flagship phone
The only major hurdle that Huawei has to overcome is how to convince consumers to buy the Mate 30 Pro even without Google Mobile Services or GMS loaded into it out of the box — a consequence of the Trump administration preventing the China-based technology giant from doing business with U.S. companies.
To be clear, only the Mate 30 series and upcoming models are affected by the ban. Those that were already launched will continue to get updates from Google.
No Google? Here's an easy workaround
Issues like what Huawei is facing are non-issues for some. The lack of preinstalled Play Store and Google apps like Gmail and YouTube did not prevent them from purchasing China-exclusive devices from brands like Xiaomi. It will certainly not stop them now, especially since there are a lot of ways to run GMS on a phone.
In the case of the Huawei Mate 30 Pro, we already showed an easy step-by-step guide in How to install Google Play Store, apps on Huawei Mate 30 series. In fact, if your internet connection is stable, it can be done in around 5 minutes.
It's necessary if you have in-app transactions and subscriptions purchased through Google Play. The same goes for accounts tied to the Google Play Games app; they can't be used without installing GMS first.
$1B for Huawei Mobile Services
In the absence of preinstalled Google Mobile Services, there's Huawei Mobile Services. We're talking AppGallery, Browser, Mobile Cloud, Themes, Music, Video, Reader, and Assistant, among others.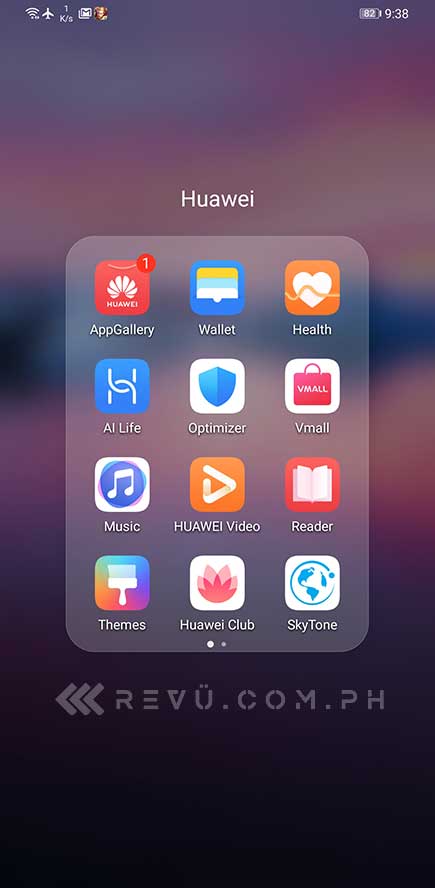 HMS has been running alongside GMS on international versions for about two years now, so it's not exactly new. In fact, there are more than 570 million global monthly active users [MAU] of Huawei Mobile Services to date.
Huawei Mobile Services has been running alongside Google Mobile Services on internationally released models for about two years now
Huawei's Play Store counterpart, AppGallery alone has close to 400 million MAU. And there are 180 billion downloads per year. Browser, Cloud, and Themes are already available in at least 170 countries and regions. Music, Video, and Assistant, on the other hand, are currently being rolled out globally.
And while the company is still hoping to work with Google, it said the plan is to completely replace GMS with its own services.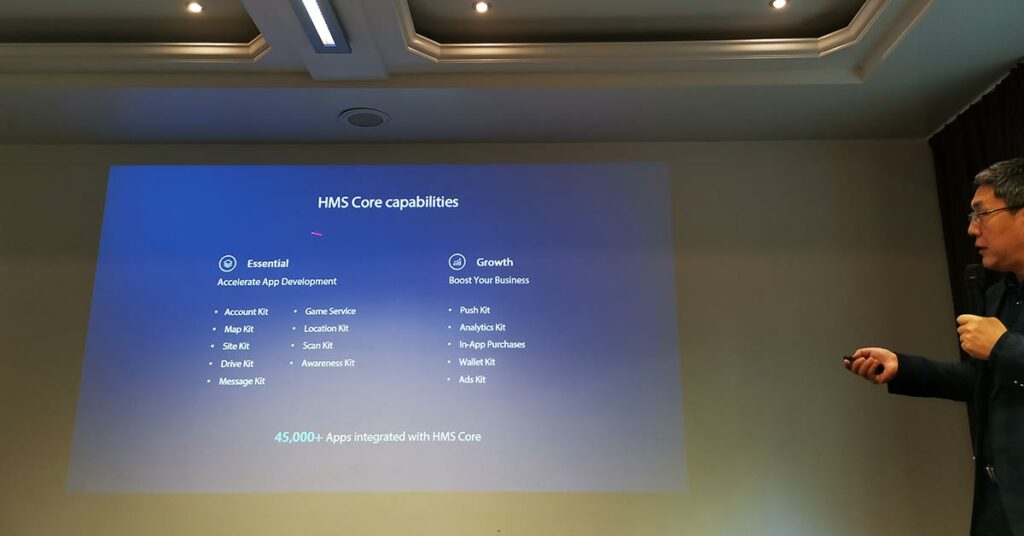 Huawei admitted there's still a lot of work to be done, hence the $1 billion (around P52 billion) investment that it will use as development, user growth, and marketing fund.
The company already has a pool of 1,010,000 globally registered developers, thanks to completely opening its HMS Core capabilities and services — nine basic services and five growth services, or a total of 14 HMS Core services — in August, after the Huawei Developer Conference 2019.
READ ALSO: Huawei Mate 30 launched, too. A comparison with the Pro here
The urgent step now is to entice more developers to distribute applications through AppGallery. Priority is, of course, those behind the top apps in Google's Play Store.
Locally…
A Huawei executive explained to us at Revü that three teams are in talks with the said developers — global, regional, and local. The first takes care of internationally released apps… and so forth. If, say, you already see Smart Communications' PayMaya and Globe Telecom's GCash in AppGallery, that means the Philippine team was the one that was in discussions with the groups that developed the online-payment tools.
If, say, you already see Smart's PayMaya and Globe's GCash in AppGallery, that means the Philippine team was the one that was in discussions with the groups that developed the online-payment tools
Jervis Su, vice-president for consumer mobile services of the company's Consumer Business Group, revealed to us that on average, more than 100 local apps are uploaded to the AppGallery daily. "We're trying to accelerate the pace of that," he added.
Again, the talks are ongoing. We still have some questions that we didn't get to ask at a media briefing after the Huawei Mate 30 series launch in Munich, Germany. But we have forwarded them to Huawei Philippines. We'll update you as soon as we get significant information.
Crisis + opportunity
In Chinese, the word "crisis" consists of two characters. The first means, well, "crisis." The second, on the other hand, stands for "opportunity."
"Whenever there is a crisis, it means there is an opportunity for us," Su explained. "Because we can't preload Google Apps into our phones, this posts great opportunities for even software companies in Asia-Pacific."
SEE ALSO: PH preorder info: Huawei P30 Pro with new colors, Android 10
Can Huawei rise up to the challenge of being placed in an entirely new position? In the farther future, can its HarmonyOS eventually succeed where others have failed — be a formidable Android and iOS competitor?
They're questions that won't have answers anytime soon. But if there's any company with the resources and capabilities to make a third OS work, it's Huawei.
---