I
T'S New iPhone Day in the Philippines! Apple's Plus-sized iPhone has historically been one of the best phones money can buy, and now it's back for another encore. And if you're still on the fence about whether the
iPhone 7 Plus
is the right smartphone for the job, you've come to the right place — as long as you can afford it.

It's available in authorized Apple resellers across the country at a starting price of P44,990. Alternatively, you can get it from Globe Telecom or Smart Communications by signing up to a postpaid plan. (Click this for Globe's postpaid offerings and this for Smart's. You may also want to see this for the iPhone 7 Plus' retail price and this for the complete specs.)
The hardware: good and bad
First things first — let's address the elephant in the room: Apple's unapologetic removal of the headphone jack. We'd say it's a non-issue. Tim Cook and his team are convinced wireless audio is the future, and they aren't wrong. But some people also aren't wrong to think that dropping the port could inconvenience a lot of people, namely certain types of music fans who own expensive analog headphones.
To make the transition less jarring for some, Apple has included an adapter for wired 3.5mm headphones in the iPhone 7 Plus box. There's also a pair of Lightning earphones, so you can avoid the dongle altogether if you're not too fussy about sound quality. Do keep in mind that you can't plug anything else into the iPhone 7 Plus while its Lightning port is being used. So, if you need to charge the device in the middle of a listening session, you're pretty much screwed — unless you purchase an adapter that will allow you to do both all at once.
The rest of the hardware is very much familiar territory. Apple has kept most of the metal, unibody design of the iPhone 7 Plus the same, only upgrading where necessary. Slap a fancy case over it, and you'd have a hard time telling it apart from last year's model, which is both a good and bad thing.
On the positive side, we love the aesthetic of the iPhone from which this handset takes after. The iPhone 6 has aged like fine wine; it remains one of the best-looking and best-built phones we've used even years after its release. If not for the iPhone 7, we probably wouldn't even notice how obnoxious those antenna bands were.
We love the aesthetic of the iPhone from which the 7 Plus takes after. The iPhone 6 has aged like fine wine; it remains one of the best-looking and best-built phones we've used even years after its release.
They remain on the iPhone 7 Plus, but Apple has moved them to the top and bottom of the device to make them a little less of an annoyance when its back is facing you. Out of sight, out of mind, right? It doesn't mess with the phone's reception, in case you're wondering. Our iPhone 6s actually fares worse, for whatever reason.
Another bright spot is that the iPhone 7 Plus is (now officially) partially protected against accidental water spills and splashes, albeit with emphasis on the word "accidental," because Apple's warranty won't cover liquid damage. Having said that, it's best not to take the phone to the shower or, worse, for a swim. Still, waterproofing — however partial — provides some measure of peace of mind for those who live in a tropical country like the Philippines where rains are harder and more frequent.
The home button is no longer clickable; it's been replaced by a pressure-sensitive, capacitive button that uses a "taptic engine" tucked under the glass to simulate a click and give a click-like feedback when pressed. Frankly, at first, we thought we'd hate the change. But after weeks of using the new home key, we actually prefer it now to the status quo. Your mileage may vary.
It doesn't quite have the satisfying click of a mechanical button — the response is more of a collective thud than a click, with the entire bottom section of the device vibrating with a tap. You can adjust how much of a vibration you'll feel by going to the settings menu. Rumor has it that the next iPhone will feature a home button hidden under an all-display front, and that this is the first step toward realizing the company's bold vision.
As with previous models, the fingerprint reader is located under the skin of the home button. It's every bit as fast and accurate as you'd hope. Misses are rare — maybe one or two in 20 tries.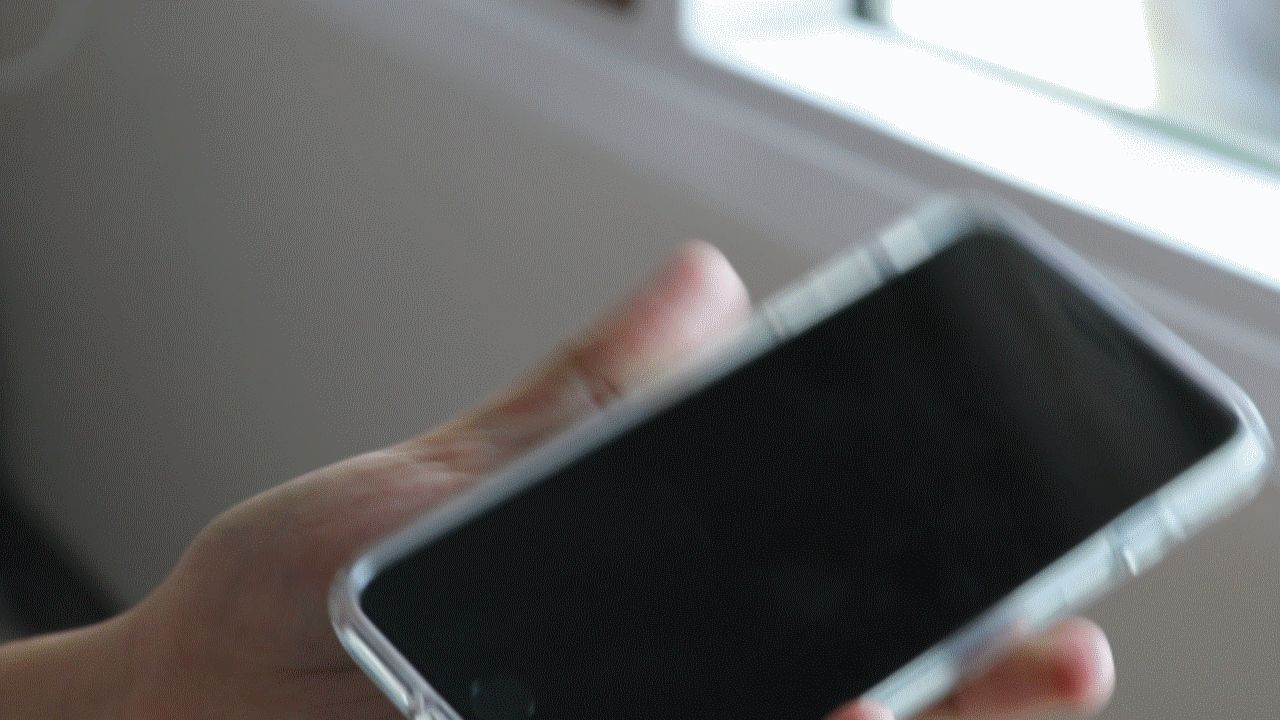 The LCD display with slightly curved glass edges makes a return, just as big and as sharp as before — it's a healthy 5.5 inches with full-HD resolution. Picture quality has been improved, though not to the point of seriously impacting your viewing experience. The screen is brighter and supports a wider gamut of colors than usual, meaning what you see on the screen will appear more vivid and closer to the real thing.
Our only and biggest concern is one the Apple iPhone 7 Plus shares with its immediate predecessor as well: The Plus is big as hell for a 5.5-incher. Some might even argue that it's way too big for the average smartphone user. Compared to Android phones with similar-sized displays, upscale and otherwise, the iPhone is a behemoth. Its top, bottom, and side bezels are thicker than they need to be, making it more difficult to use and take pictures with.
We could only hope that next year's rumored redesign would feature bezels that are more appropriate to its display size. A little trimming could go a long way toward making the Plus a more feasible choice for people who prefer a bigger display and a better camera. Maybe Apple can start taking notes from Samsung and Xiaomi.
Two cameras, twice the fun?
Moving on to the iPhone 7 Plus' advanced camera system, it's one of the biggest talking points on the handset. Whereas the AppleiPhone 7 (click here for its full specs) still relies on a single lens, its bigger brother gets two lenses slapped on its back.
The system comprises two 12-megapixel cameras: one has a wide-angle lens, with a larger f/1.8 aperture; the other, a 56mm, f/2.8 telephoto lens, which gives you a 2x optical zoom (read: real zoom) without compromising on the quality of your shot. By contrast, other camera phones that can only use digital zoom lose out on image quality the closer they get. Digital zooming with the iPhone 7 Plus remains an option if optical zoom doesn't get you close enough.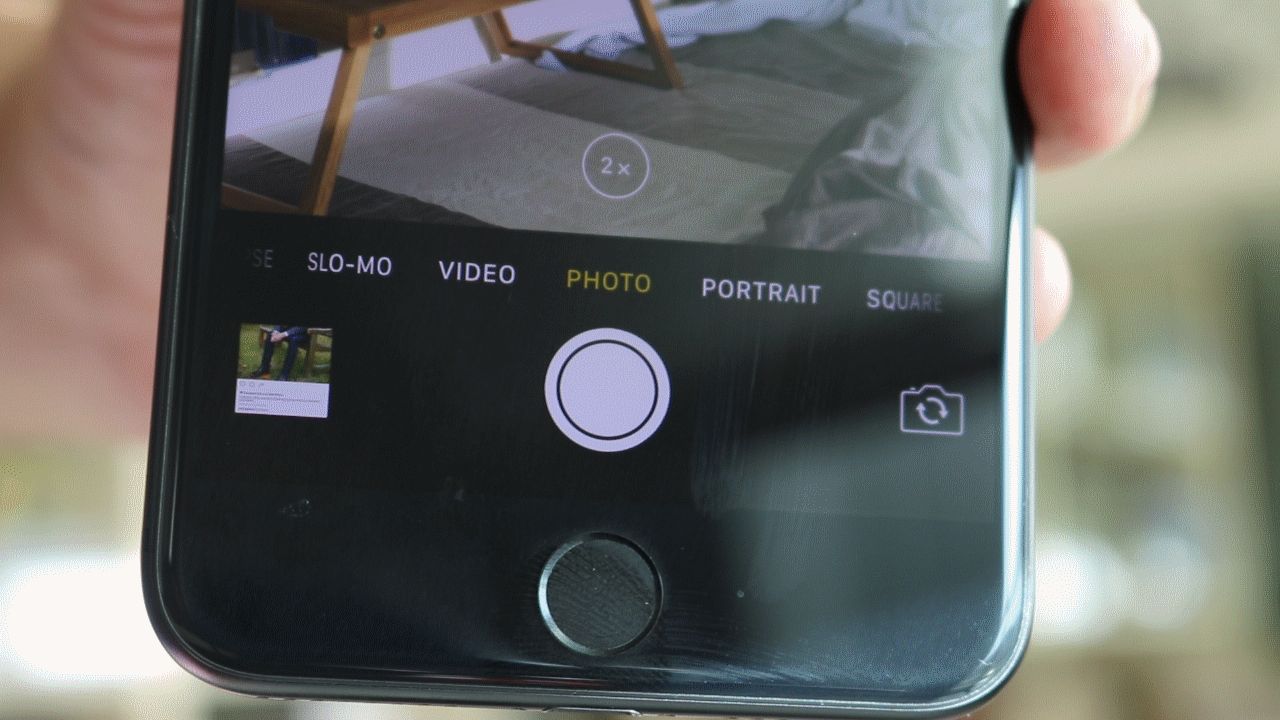 How 2x optical zoom works on the Apple iPhone 7 Plus
Neither having a pair of cameras around the back nor optical zoom on a smartphone is anything new, of course. ASUS, HTC, Huawei, LG, and Xiaomi are among some of the names that have gone either route in the past, to varying degrees of success.
There's another reason for the Plus' telephoto lens: Portrait mode, which adds a dramatic bokeh or background blur to shots, akin to a DSLR. We've used the camera effect sparingly so far, mostly because of how limited it is at this point (the current version is still in beta). Our biggest frustration is that it's practically useless in poor lighting; photos tend to be grainy and dark.
The inverse is true of other shooting modes that use the standard lens. In general, color reproduction and image quality in low light are improved over last year's model. We also found that photos taken with the iPhone 7 Plus were less vibrant than those taken with the Samsung Galaxy S7 Edge, although the Apple smartphone would sometimes reproduce colors more accurately as they appear in real life.
It gets better inside
Apple has been pushing the performance aspect of the iPhone for several years, and the iPhone 7 remains proof that Apple hasn't lost its mojo. The latest Plus model, in particular, packs the new A10 Fusion system-on-a-chip and more RAM than any iPhone to date (a hearty 3GB of RAM). Storage capacity has been doubled (up to 256GB) without upping the cost substantially.
Apple says the iPhone 7 Plus is 40 percent faster than the 6s Plus and operates at twice the speed of the 6 Plus. While we can't say for sure if it is both those things or not, we can confirm that the 7 Plus is indeed fast. Crazy fast. It will happily run NBA 2K17 at max settings, or whatever task you want to throw at it, with aplomb.
The Apple iPhone 7 Plus is indeed fast. Crazy fast. It will happily run NBA 2K17 at max settings, or whatever task you want to throw at it, with aplomb.
It came out convincingly on top of our iPhone 6s when compared side-by-side, switching between apps at a faster pace and coasting along, seemingly effortlessly, through some highly intensive games. And it didn't skip a beat, even when we had tens of applications in the background. All of this is to say that if you're coming from the model it replaces — or any generation of iPhone, for that matter — the iPhone 7 Plus will perform in a way that you'll notice from the get-go.
The 2,900mAh battery in the iPhone 7 Plus doesn't sound like a consequential upgrade from the 2,750mAh cell on board the iPhone 6s Plus, but Apple claims it makes the former last an hour longer on a single charge. The two energy-efficient CPU cores that handle light or idle tasks to save power, likewise, help extend the battery life.
By how much, we don't know, though we can say with certainty that battery life is long enough for a solid day's work, with plenty of juice left over. Some days, we had between 20 to 30 percent still left in reserve by the time we hit the sack. Other days, when we spent most of our time at home, hooked up to a WiFi connection, we saw about 40 percent left in the tank.
Battery life is long enough for a solid day's work, with plenty of juice left over. Some days, we had between 20 to 40 percent still left in reserve by the time we hit the sack.
Charging times aren't quick — 3 long hours, based on our anecdotal observations. The omission of the fast-charging tech we've come to expect from premium smartphones hurts the user experience. Perhaps more so for us, having used so many phones that charge much faster.
Final thoughts
The Plus model was already one of the best smartphones you can buy, but Apple has gone and made it even better. The improvements, modest though they may be, are enough to get our vote as the best big-screen phone on the Philippine market. It's faster and lasts longer; it doesn't mind getting wet; and it takes incredible photos, with the option to close in on the action.
Is it better than the market's other top pick, the Samsung Galaxy S7 Edge? Yeah — but mostly because of iOS. That, and too often, those curved edges would get in the way of us watching a full-screen video. Sammy's flagship, however, gets brownie points for folding a similar-sized (and sharper!) display and a better low-light camera into a smaller footprint, something Apple ought to do next.
As to which iPhone 7 variant is more suited to your needs, that depends on a variety of factors. The Apple iPhone 7 Plus comes with a hefty price tag, starting at P44,990 unlocked in the Philippines (it goes all the way up to P56,990 for the top-end model with 256GB of storage), or P7,000 more than the standard iPhone. Your decision is likely to depend on whether or not you're willing to use a phone this size as your daily driver, but at the benefit of a larger display, an enduring battery life, and more-versatile optics.
---