DxOMark's verdict on Samsung's most premium Note is in. And it may not be what many are expecting, especially those who have not used the newer models from brands other than Samsung and Apple.
The Samsung Galaxy Note 20 Ultra 5G got high marks on the camera-benchmarking site, but it failed to enter the top 5. In fact, it even failed to topple the Korean technology giant's own S20 Ultra. This Note is at the bottom of the "top 10" list.
SEE ALSO: Blind camera test: Huawei P40 Pro vs Samsung Galaxy S20 Ultra
The Xiaomi Mi 10 Ultra is still the No. 1 camera phone, followed by the Huawei P40 Pro, Vivo X50 Pro Plus, Honor 30 Pro Plus, and OPPO Find X2 Pro. Hot on their heels are the Xiaomi Mi 10 Pro, Huawei Mate 30 Pro 5G, Samsung Galaxy S20 Ultra, and Honor V30 Pro.
In case you forgot, the Samsung Galaxy Note 20 Ultra 5G is equipped with two 12-megapixel cameras and a 64-megapixel zoom camera with 3x optical zoom and up to 30x when enhanced digitally.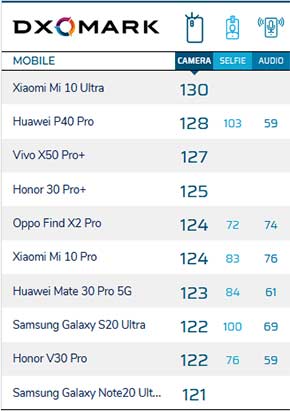 In its review of the Note 20 Ultra 5G, DxOMark said this particular Galaxy model, as with other Samsung flagship smartphones, delivers vibrant color and pleasant exposure. The level of detail in pictures is acceptable, thanks to fast and accurate auto-focus. The major thing that's holding it back is when you already factor in its capability to zoom in at close and medium range.
As for its videography prowess, the Samsung Galaxy Note 20 Ultra 5G got penalized for frame-rate instabilities, ringing, and judder artifacts. Its texture-versus-noise tradeoff in low light isn't quite as good. But the rest are above average.
In the end, though, it's your taste that will determine which camera phone is for you. As with other benchmark tools, DxOMark is a guide.
Samsung Galaxy Note 20 Ultra specs (vs those of the Samsung Galaxy Note 20)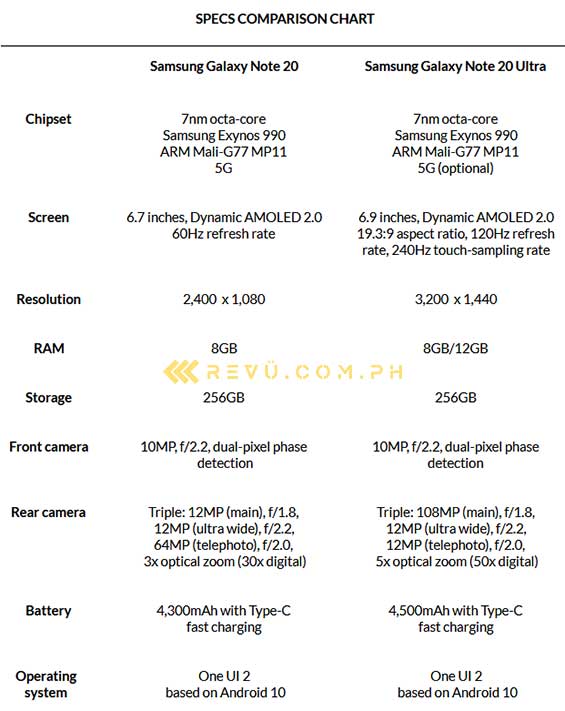 ---