Vivo has launched its V20 series in the Philippines, consisting of the Vivo V20 SE, V20, and V20 Pro from bottom to top.

The trio of camera-focused beauties brings significant hardware upgrades, but it's the Pro model that debuts 5G connectivity in the series. Yes, the V20 Pro is the technology company's second non-flagship handset in the country that supports super-fast data speeds over the latest network standard that is claimed to offer 10x faster speeds than LTE.
It's also one of the most attractive phones we've reviewed in the midrange this year. The cameras look promising on paper as well. But is it worth buying? Read our review to find out if the Vivo V20 Pro 5G's intriguing mix of design and features make for a good purchase.
Price and availability
In the Philippines, the Vivo V20 Pro arrives with a suggested retail price of P24,999 (around $517). Digital preorders for the phone are now live at Vivo's brand stores on Lazada and Shopee, and those who pre-purchase the phone online will receive a free gift set worth P7,999 ($165), which includes a JBL Go 2 Bluetooth speaker, noise-cancelling wireless earbuds, six months of screen warranty, and 12 months of extended warranty.
Hardware
Easily the most visually striking thing about Vivo's latest premium phone is its rear design. The company has made a name for itself around the industry for producing eye-catching designs, including the first phone with a pop-up camera, as well as a handset that has no buttons and no ports.
The V20 Pro doesn't have an elevating camera like the Vivo V17 Pro from last year. It's flat on the front and back. And it has ports and buttons around the frame, which is sadly made of plastic, but there's no headphone jack for wired audio. Yet, looking at the device as a whole, we can't help but feel the need to pick it up and take a closer look at that stunning, color-shifting glass rear.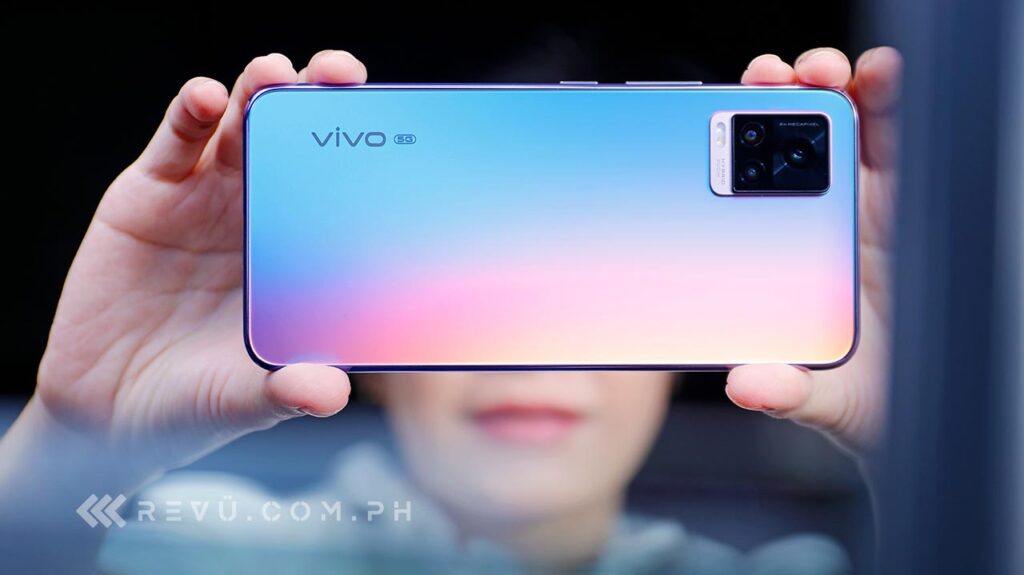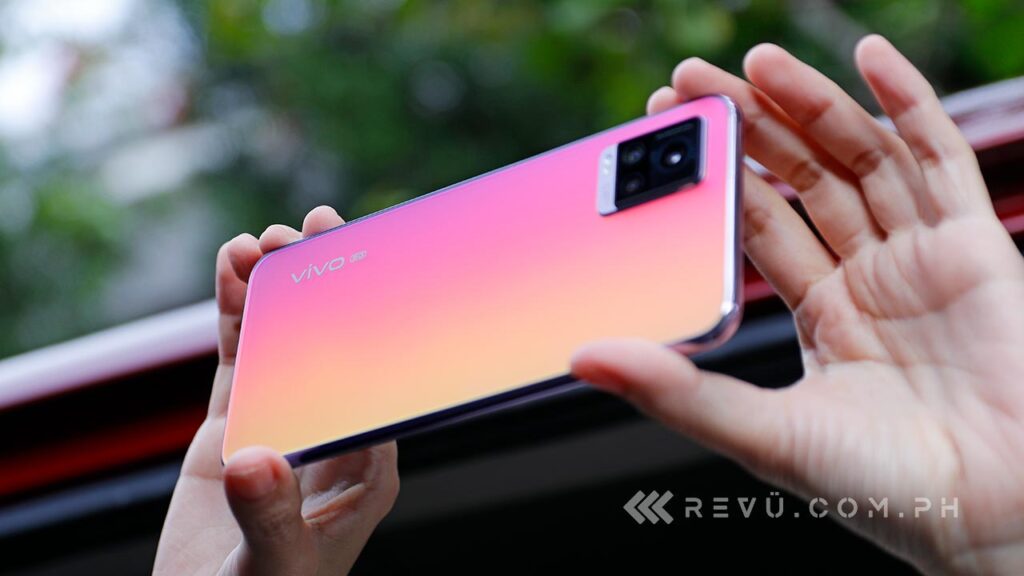 The unit we have is the Sunset Melody color variant (it also comes in Midnight Jazz and Moonlight Sonata), and it has a gradient design that transitions from blue to purple to orange, to create the look of a dramatic sunset. It looks absolutely dope in person, and we don't think renders online do it justice. On top of that, you get a matte finish, which doesn't readily pick up fingerprints and smudges and is surprisingly easy to clean.
We've seen a ton of gradient back covers since its popularity surged, and we can honestly tell you that the Vivo V20 Pro 5G is arguably the most attractive out there. The fact that it's pretty easy to tell what it represents is icing on the cake.
The back is mostly clean and has a rectangular camera housing with triple cameras and a flash module just below the lenses. The V20 Pro's main camera hardware isn't obscenely huge, and when viewed from the side, the bump isn't half bad.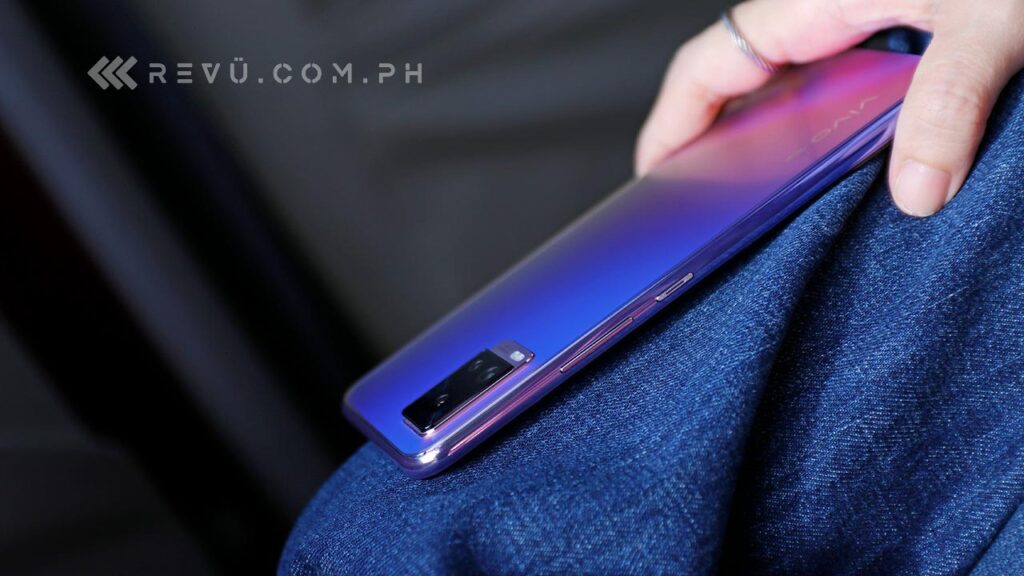 Vivo says the V20 Pro is the thinnest 5G phone on the local market, measuring just 7.39mm at its thickest point (though the Sunset Melody variant is a smidge thicker at 7.49mm). Not only does that make for a sleeker and more appealing hardware, it also allows for comfortable one-handed use, assuming you can curl your fingers around the sides. If nothing else, the overall size of the device should make it more convenient to operate in portrait orientation.
On the right-hand side, there's a textured power key and a volume rocker right above it. We like that the physical buttons are located where your fingers will easily find them. As expected, the base houses a USB-C port for file transfer and fast charging. You also get a mono speaker for audio output, which is sufficiently loud at high volume levels. There's no wireless charging here.
Screen
Like previous models in the series, the Vivo V20 Pro 5G sports a 6.44-inch AMOLED screen with 2,400 x 1,080 resolution and a built-in fingerprint reader, which is fast and pleasingly accurate — and, perhaps more importantly, located where your thumb would normally be on the bottom side of the panel.
The AMOLED is bright and vivid, and the picture quality is great for Netflix and other video-on-demand services. Relatedly, the V20 Pro can stream protected content at HD quality, thanks to its Widevine L1 certification.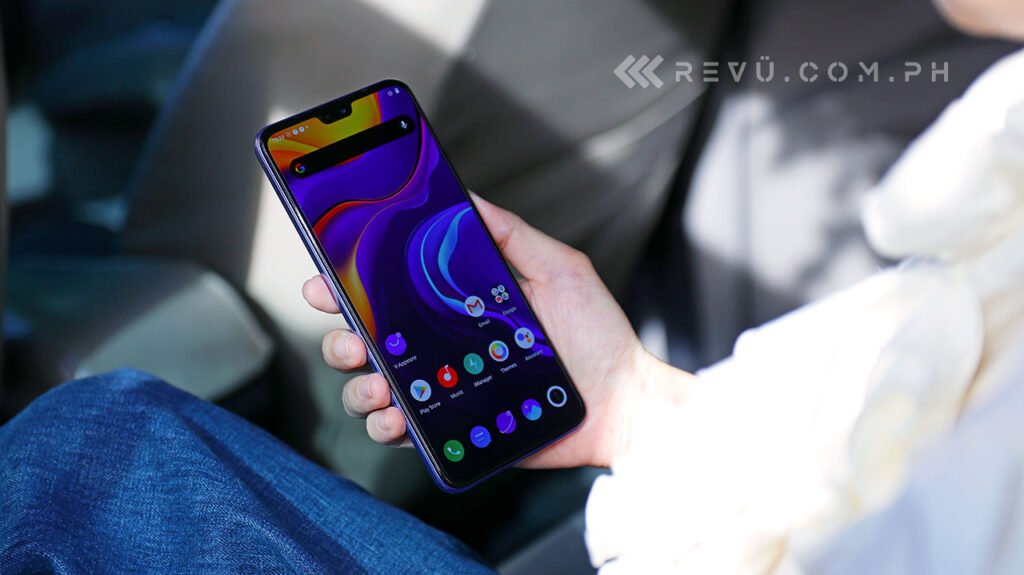 The display has an anti-flicker mode, aka DC dimming, to help reduce eye fatigue when the brightness is low at the expense of some screen noise. Dark mode is on the table as well, plus a couple of display options, including a slider for adjusting the color temperature. There's also an always-on feature to show the date, time, battery percentage, as well as alerts, without unlocking the screen.
The V20 Pro has a standard 60Hz refresh rate, unlike the X50 Pro and Vivo's other premium smartphones outside of the Philippines. Most devices, including the latest iPhones, run at 60Hz, so it's not surprising at all that the tech company opted for a "slower" panel because doing otherwise would likely impact the sales of its flagship series. A phone's CPU and GPU will also use more power with a high-refresh display.
We still think it's a missed opportunity, especially since the Qualcomm Snapdragon 765G inside the Vivo V20 Pro 5G can easily push high frame rates in certain games.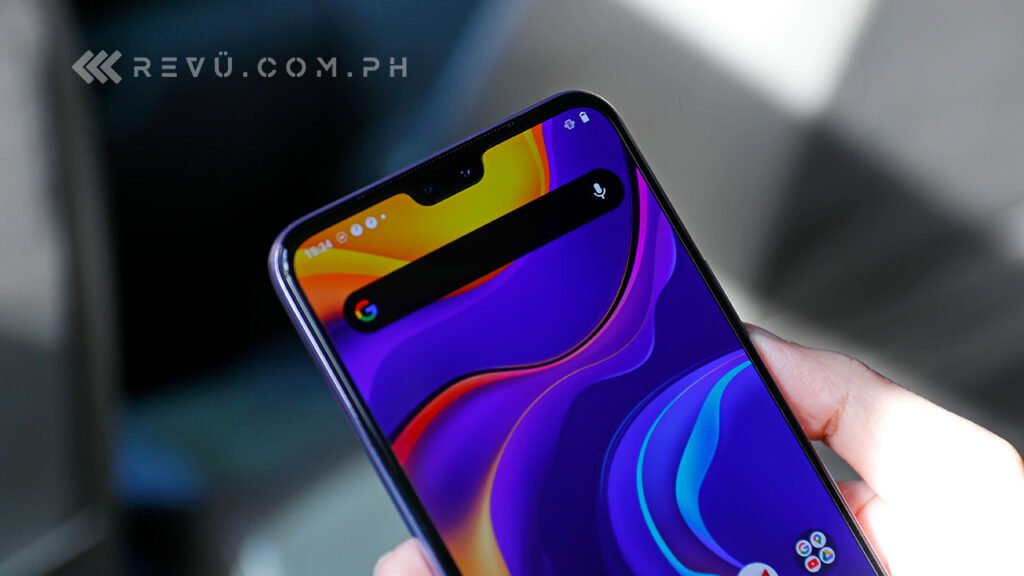 Oh, and the display has a relatively small notch in the middle to house a main camera plus a secondary shooter with a wide-angle lens. We'll admit, it's pretty jarring to see a late-2020 model with a notch. But then again, it takes up about the same amount of space as a pill-shaped cutout, so it's either one or the other, not both. The latter would require a motor and a more sophisticated camera setup, which in turn would increase the thickness of the handset — something Vivo was clearly keen to avoid.
Camera
For pictures and videos, the Vivo V20 Pro 5G is equipped with three cameras on the back, with a 64-megapixel, f/1.89 primary camera alongside an 8-megapixel ultra-wide/macro/bokeh shooter and a 2-megapixel monochrome sensor for black-and-white shots.
The main rear camera performs well in the day, at night, and in typical indoor lighting. However, there is some loss of detail in low light, despite the camera taking 16-megapixel binned pictures by default. You can switch to the full resolution when shooting outdoors in bright conditions, but this will require an extra step in your routine. For most scenarios, though, Photo mode will suffice.
Taken with the Vivo V20 Pro's rear camera setup: 1-7) Auto; 8) Portrait; 9) Ultra-wide; 10) 1x; 11) 2x zoom; 12) 10x zoom; 13-14) Macro; 15) night shot in Auto mode; and 16) night shot in Night mode
Night mode is supported by both main and wide-angle rear cameras and performs well as long as you can steady your hands while taking a picture. The V20 Pro's primary sensor can also serve as a 2x telephoto option with a digital zoom up to 10x.
The front-facing camera is just as impressive — if not better. It packs a whopping 44 megapixels, which is easily one of the sharpest we've ever seen in a smartphone. The main sensor sits behind f/2.0 optics. It is joined by a secondary 8-megapixel camera sporting an ultra-wide lens, which is useful for group shots or selfies where you want to include more of the background in a frame.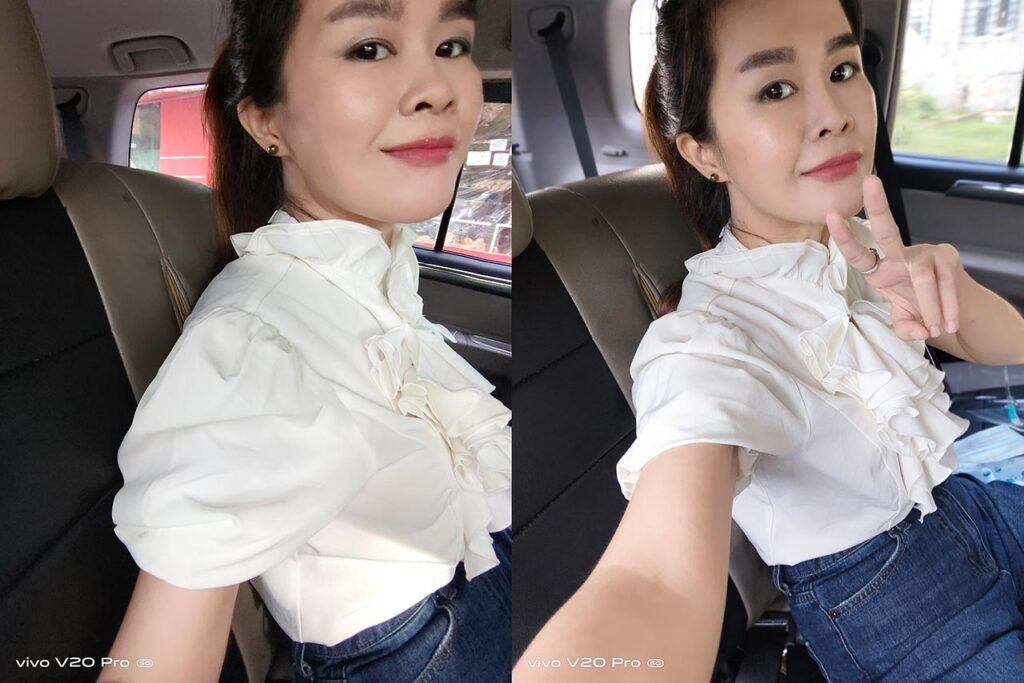 The dual-camera setup on the front is also great for self-portraits, and we will say, the bokeh effect does look natural and the edge detection is accurate when handling simple backgrounds and edges. Selfies taken using the phone's default Photo mode look crazy sharp and show natural skin tones even when beauty filters are enabled to a certain extent. You can snap low-light selfies without a tripod using the V20 Pro's Night mode.
The 44-megapixel selfie camera's fast eye auto-focus in action
Captured in Steadiface video mode
Another thing we like is the fast eye auto-focus of the 44-megapixel selfie camera. Eye AF is a much more accurate mode of detection compared to face auto-focus, which usually tracks the T-bone of the face. This ensures better performance, resulting in a sharper image even when the subject is moving back and forth or in and out of the frame. Few phones boast this feature, and many older dedicated cameras, including our Canon EOS 80D, don't have it.
Impressively, the regular V20 shares the same 44-megapixel front camera with eye auto-focus as the Pro model. The V20 lacks a second camera lens, though.
Performance
As mentioned earlier, the Vivo V20 Pro 5G is powered by a Qualcomm Snapdragon 765G chipset with dual-mode 5G (SA and NSA). It's the same silicon found in Vivo's X50 Pro and many other devices outside the brand. The company didn't release the V19 Pro in the Philippines, so the Snapdragon 765G represents a huge upgrade over the Snapdragon 712 in the V19 and the V17 Pro's Snapdragon 675.
The processor is coupled with 8GB RAM and 128GB of expandable storage. It's not class-leading by modern standards, but the memory can be more than enough for most, except power users who might fill the 128GB built-in storage after a few months.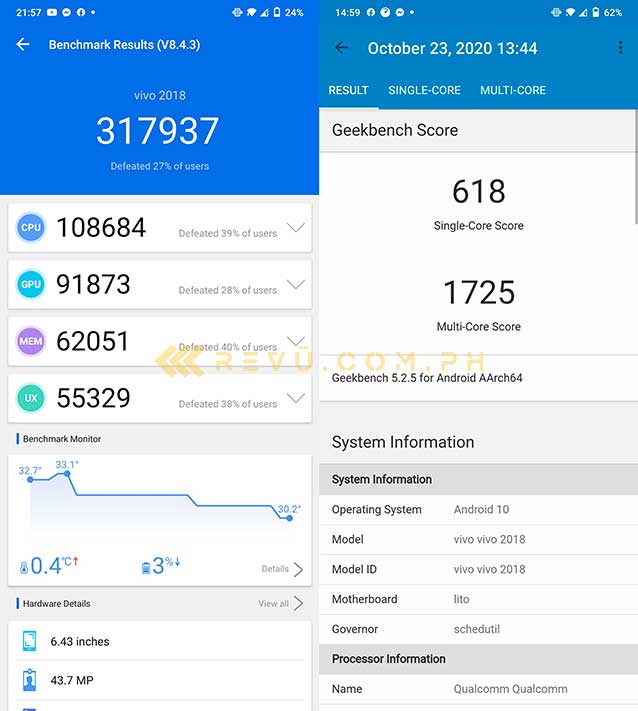 Performance is mostly smooth and lag-free, especially with the native resolution of the display operating at 60Hz. Multitasking doesn't feel clunky, and the Vivo V20 Pro can run most games at medium to high graphics. We've played a few matches of League of Legends: Wild Rift on our unit with no problems regarding the frame rate. The game will run at a stable 60 fps even at max settings and frantic on-screen action. Call of Duty: Mobile and NBA 2K20 also generally run flawlessly at smooth frame rates.
There are no 5G areas near our home/office, so we weren't able to connect to test 5G performance. That's not to say 5G hardware is pointless right now. Both Globe Telecom and Smart Communications are rolling out their 5G service to key locations around the country, and it's only a matter of time before the latest standard becomes the norm. Think of it as future-proofing your phone, because as things progress, you're only ever going to need access to faster data.
Battery and charging
The Vivo V20 Pro 5G is equipped with a 4,000mAh non-removable battery. Unfortunately, we couldn't get PCMark's battery test to complete a full run on our review unit with notifications enabled , so we can't give you a synthetic benchmark of the battery in time for this review. We'll update this post once we have something to show.
Otherwise, we can tell you that the battery backup is sufficient for a full workday, as long as you don't use the V20 Pro too much for games and streaming videos on cellular data. Obviously, enabling 5G will cut the battery life down significantly, not to mention generate even more heat on the back of the handset.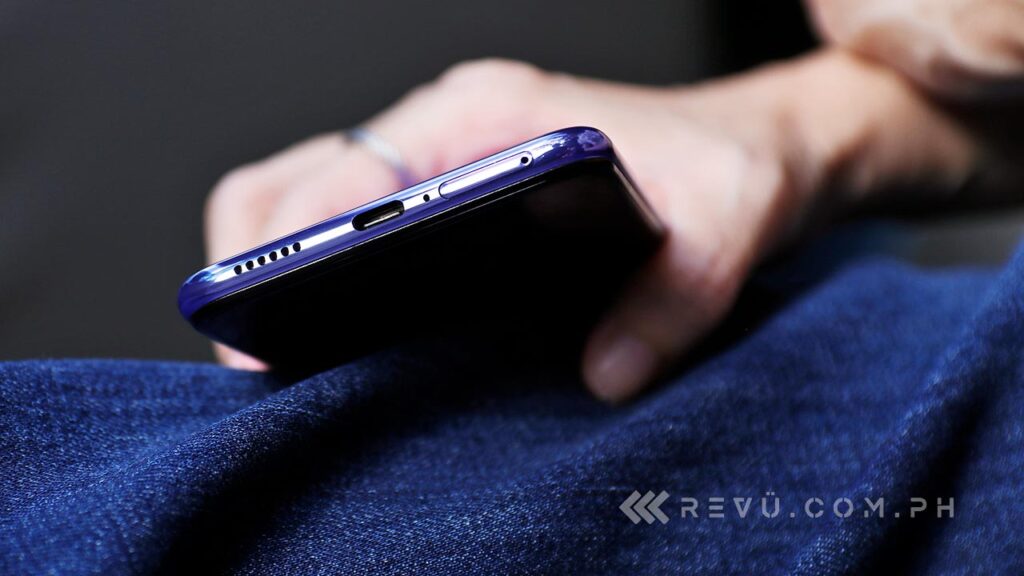 For quick charging, there's Vivo's 33-watt FlashCharge standard, which you can try right away using the included power brick and cable in the box. In our tests, we found that getting the phone from zero to full capacity usually takes about an hour and a half, give or take a few minutes. Our unit charges to 40% battery life in about 30 minutes, which is an even more impressive accomplishment when you consider the max voltage supported by the adapter.
Final thoughts
The Vivo V20 Pro is the company's second non-flagship 5G phone in the Philippines, and it does not disappoint if you know what to expect. It's not the fastest device in its price segment, nor does it have a long-lasting battery that lasts a couple of days.
Instead, the V20 Pro boasts a sleek, convenient-to-use body that looks very appealing from just about any angle, an AMOLED display with always-on function and an in-screen fingerprint scanner, and excellent cameras on the front and back.
It doesn't quite succeed in some areas — the omission of a high-refresh panel is a mark against its gaming potential — but Vivo has put in a good effort to cap off the year, and the V20 Pro is definitely worth a look if you care about image quality, visual appeal, and, of course, 5G.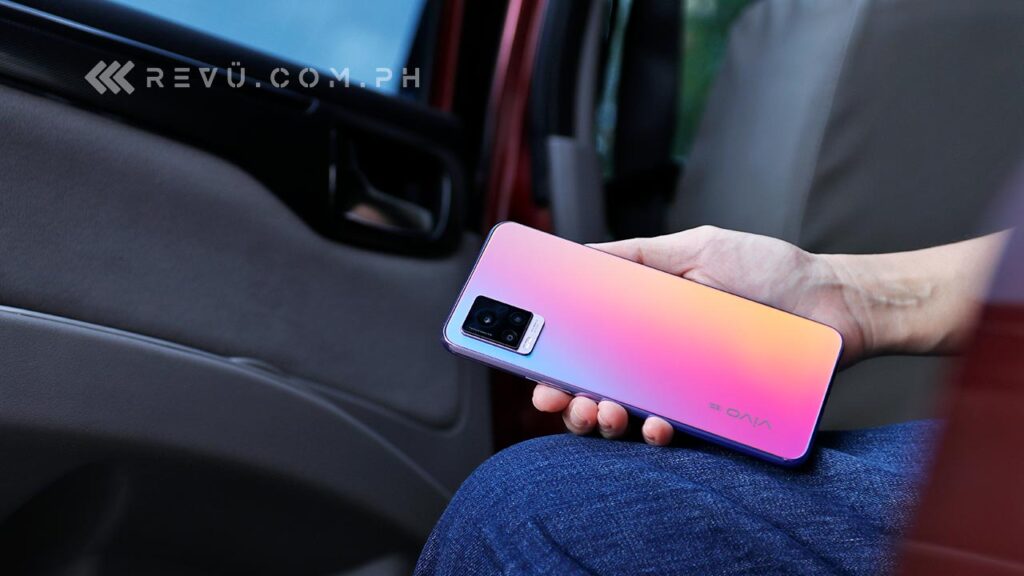 Vivo V20 Pro 5G specs
6.44-inch AMOLED display, 2,400 x 1,080 pixel resolution, 20:9 aspect ratio, 60Hz refresh rate
Octa-core 7nm Qualcomm Snapdragon 765G processor
Adreno 620 GPU
8GB LPDDR4X RAM
128GB UFS 2.1 storage
Triple rear cameras: 64-megapixel, f/1.89 main + 8-megapixel, f/2.2 ultra wide + 2-megapixel, f/2.4 monochrome
Dual front cameras: 44-megapixel, f/2.0 main + 8-megapixel, f/2.2 ultra wide
Fingerprint reader (under-display)
4,000mAh battery with support for 33-watt fast wired charging
Android 10
Colors: Sunset Melody, Midnight Jazz, and Moonlight Sonata
---