Estimated reading time: 13 minutes
Phones have come a long way from being a backup camera for pet videos and awkward portraits to being a legitimate camera for content creation and more serious photography and video work. But as much as we like taking pictures and videos on our smartphones for our website, we still think there is no replacing a dedicated camera.
And after spending a couple of months with the Canon EOS RP, we thought a lot about whether Canon's most affordable full-frame camera is still a good buy for content creators in 2021. After all, the company hasn't announced a replacement for it yet. Even if it did today, it would only make the RP more attractive after getting a price cut as a result of the next-gen model's announcement. So, is the Canon EOS RP — which is currently priced at P89,998 (roughly $1,849 converted) for the body only — still worth the money this year? Let's talk about it.
(For the TL;DR version, watch this video, which we also embedded in the Video subsection below.)
What is the Canon EOS RP?
It's a full-frame mirrorless camera that launched in early 2019, a year after the more expensive EOS R was introduced, making it Canon's cheapest 35mm shooter to date. Despite that, it's still an enthusiast-grade camera, and the price very much reflects that. Like the EOS R, the EOS RP uses an RF-mount lens, although you can still use lenses made for the EF and EF-S mounts with an adapter, but not without some major compromises, which we'll discuss in a bit.
The RP is equipped with a 26.2-megapixel sensor, which gives you a slightly lower resolution than the 30.3-megapixel sensor of the EOS R. However, let's be clear: We have no issues with the picture quality of this camera in general, especially when paired with the lens system Canon introduced alongside it. Though it is unfortunate that for the price, the EOS RP maintains the heavy crop when shooting 4K video that has been the Achilles' heel of many interchangeable-lens cameras that came before it.
Hardware
Our first impression of the Canon EOS RP is that it's an extremely solid, durable, and well-designed camera that most people can easily take with them wherever they go. The control layout is mostly identical to the manufacturer's other midrange and enthusiast cameras, so if you're coming from a modern Canon unit, it shouldn't take you too long to get used to the controls. Oh, and props to Canon for not adopting the awkward forward and backward touchpad of the EOS R at the back, which would have made the controls on the EOS RP less intuitive.
There are two dials, a video-record button, and a lock switch on the top plate. There's a front wheel that sits vertically above the handgrip, behind the angled shutter release and customizable function button. At the back, you'll find the decently specced, 3-inch LCD touchscreen that can flip out and face forward, ideally for vlog content. Next to the tilting screen, you'll find a classic Canon control dial and clusters of physical buttons.
The EVF is a 2.36-million dot OLED viewfinder with a proximity sensor located beneath it, which automatically switches between the EVF and rear LCD for easier shooting. All the dials, buttons, and wheel-slash-joystick are well-positioned to make the EOS RP both relatively fast and easy to shoot with.
Talking about the software interface, Canon has some of the best-designed menus in the camera world — at least in our opinion — and the menus here give advanced users plenty of options to play around with and offer a good degree of customization.
The menu system also includes helpful tips, as well as shooting presets for all kinds of scenarios, to help novice users take great pictures out of the box without investing too much time to learn how to use the camera at first — or at all. The built-in presets work great, and the EOS RP's full-frame sensor almost always guarantees a decent shot with every click in the right environment.
Another thing we like is the hand grip. Canon's design team did a wonderful job of making it feel satisfying to hold, without making it too bulky for the rest of the camera body. It's the perfect size for our hands, but if that's not enough, the company also sells an extension grip that attaches to the bottom of the RP if you want better handling and to give your pinky something to hold onto at the bottom of the camera.
As for the weight, well, it really comes down to the lens you're using, because obviously, on its own, the Canon EOS RP is a portable shooter even though it is heavier than most mirrorless cameras on the market.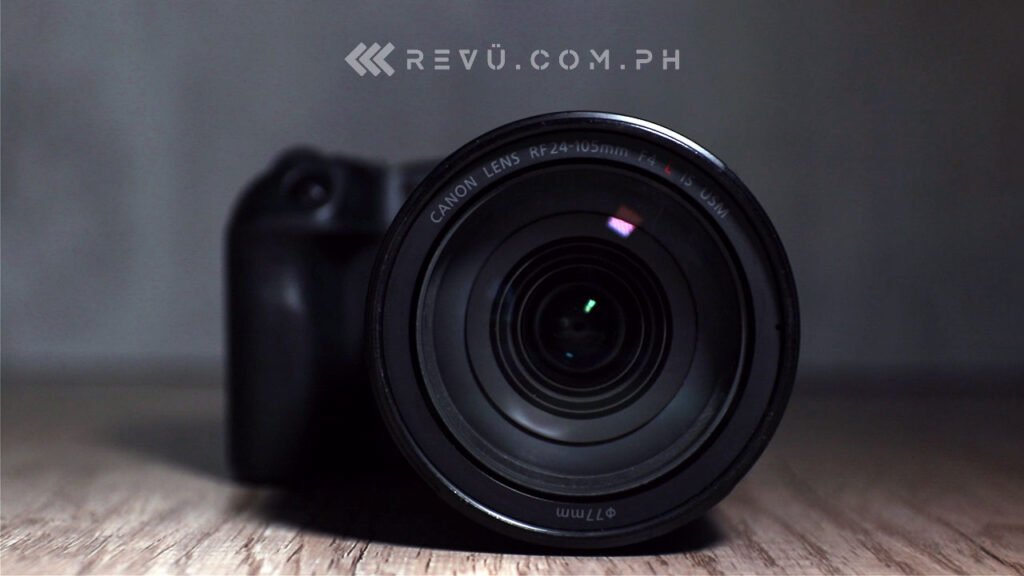 If you plan on shooting with a prime lens such as a nifty fifty most of the time, then you probably won't have any issues at all. But if you're shooting with a zoom lens like the Canon RF 24-70, which weighs almost a full kilogram, then you practically lose the portability of the camera, and you get the feeling that you're shooting with a traditional DSLR, except smaller.
On the left, you have a mini-HMDI out, a USB Type-C port for charging and connecting the camera to your PC, 3.5mm microphone and headphone jacks, plus a remote control terminal for a wired remote.
We're fine with this layout because all the ports are in one place. However, the location of the mic and headphone jack can be problematic if you need to flip the rear LCD out while an accessory is plugged in due to where the screen articulates. The EOS RP has one card slot, as do most cameras in this price bracket, and it's accessible through the battery compartment on the base plate.
Photos
We are generally impressed with Canon's 26.2-megapixel Dual Pixel CMOS sensor driven by the company's own Digic 8 image processor. We think this camera is excellent for taking pictures, even in low-light environments. Dynamic range could be better at higher ISO levels, but with post-processing, you can bring back some details the camera may have missed, provided the photos are exposed pretty accurately.
You get good detail capture from the Canon EOS RP especially at lower ISO values. In darker settings, the camera's notable high-ISO noise performance becomes a factor, and we found that we are able to get pretty clean results as high as ISO 6400. The native ISO range is 100 to 40,000, but is expandable to a low of 50 and a high sensitivity up to 102,400.
Now, let us show you a set of images captured at different ISO settings to give you an idea of how much noise is introduced as you climb up further the ISO ladder.
ISO test: ISO 200 vs ISO 6400
If you need to take pictures of pets or kids, or any fast-moving subject, this camera supports continuous shooting up to four frames per second with auto-focus and five frames per second without autofocus, unlimited in JPEG format. You can snap 50 consecutive shots at 4 fps before the camera's buffer becomes full and the shooting speed slows down.
Continuous shots
Besides JPEG, which is fine for casual shooting, the EOS RP can capture 14-bit RAW images as well as in Canon's cRAW format, which allows you to save more photos with remarkably little to no downside.
As usual, Canon's Dual Pixel auto-focus works great, and eye-detection auto-focus is amazing if you're shooting a human subject. The EOS RP doesn't have as many auto-focus points as high-end cameras, though, so if the subject is far from the camera, it might have trouble focusing on where it needs to do so. There's also no image stabilization here, unfortunately. For us, that means shooting in aperture priority is not ideal in low light, because the camera will set the shutter speed for you, and a lot of times it's slow.
Just some of the pictures we captured on the Canon EOS RP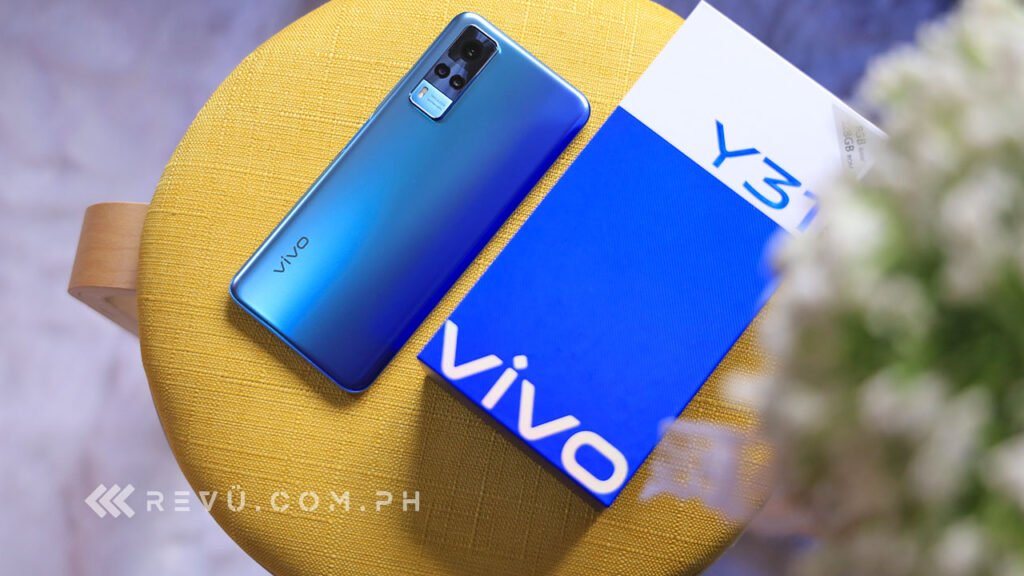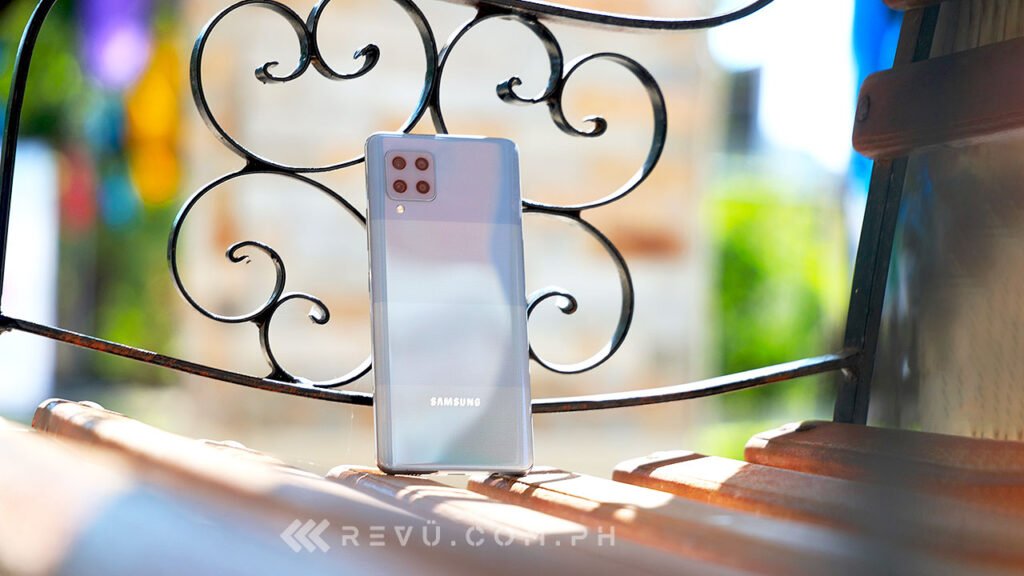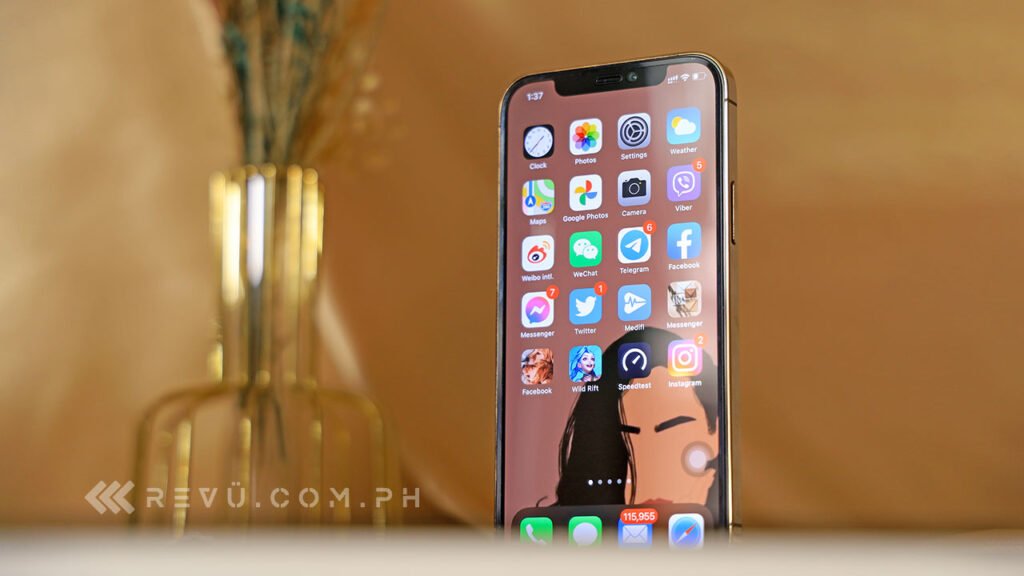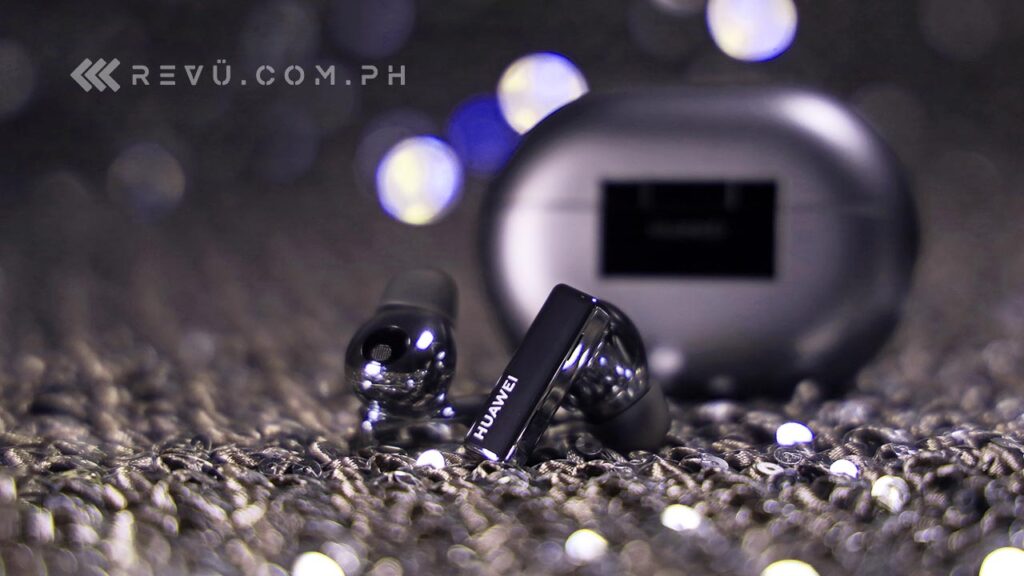 Another thing you should keep in mind is that although the EOS RP supports EF-S lenses attached to a mount adapter, it comes with the significant compromise of losing the native 26.2-megapixel resolution of the sensor, leaving you with a cropped 10- or 11-megapixel image instead.
Those quirks aside (which really come down to the camera squeezing a 35mm sensor in a mirrorless body), the Canon EOS RP is undeniably capable for stills, delivering full-frame image quality with accurate colors and lifelike skin tones, and is comfortable to shoot with.
Video
The Canon EOS RP supports high-quality video recording up to 4K, but with a significant crop, rolling shutter, and no Dual Pixel auto-focus. Yes, that's right. You lose one of Canon's hallmark features if you decide to shoot in 4K mode. Bummer.
On top of that, 4K video is limited to 24 frames per second, which is not enough if you want to shoot smooth slo-mo footage. The native crop in 4K is about 1.8x, so if you put a 24mm lens on the body, the EOS RP essentially becomes a 43mm camera.
That may not sound like a big deal — because you can just take a step back and adjust your framing when shooting outdoors — but if you're making a vlog and holding the camera in front of you while talking, the heavy 4K crop may be problematic. Most likely, you'll need to buy an ultra-wide-angle lens for that. A 24mm lens, like the one we used for this review, may not cut it.
Another thing to note is that pairing an EF-S lens made for smaller APS-C sensors with the RP will restrict video mode to 720p at 30 or 60 fps or 4K at 24 fps. Which means you basically lose 1080p video recording altogether.
And yet, hear us out.
SEE ALSO: We show you why the Huawei Mate 40 Pro is made for vlogging and Xiaomi Mi 11 camera: Sample shots and initial review
4K video looks nice and sharp. You get a good bit rate of about 120 megabits per second, which comes in at about 900MB per minute (so RIP, our smaller memory cards). Canon's color science is also pleasing to look at, and skin tones, in general, are rendered accurately.
Meanwhile, 1080p at 30, 60, and 24 fps (after a firmware update), looks slightly less impressive, obviously less detailed than captured video at 4K. However, it is easier to shoot at 1080p, thanks to Dual Pixel auto-focus, since it lets you tap to focus with a good degree of confidence in the result.
Video recording in the Canon EOS RP is limited to under 30 minutes, but you can output a clean HDMI feed via the mini-HDMI port on the left-hand side, making the RP a potentially excellent addition to your livestream setup.
You can see video samples here, the TL;DR version of our full Canon EOS RP review
Just one video — unboxing of the OPPO Reno 5 5G package — we made using the Canon EOS RP
The battery life isn't great with the tiny LP-E17 battery pack that Canon decided to go with. The company's website says it's good for 250 clicks in the EOS RP, but then again, disappointing battery life is nothing new among mirrorless cameras, let alone one packing a full-frame sensor.
The good thing about a small battery, though, is that it charges pretty quickly. And with the Canon EOS RP, you can even top up the battery while it's still inside the camera using a PD [Power Delivery] wall adapter or powerbank, a feature we found very helpful for outdoor use. You won't be able to charge the battery while shooting, though, unlike with some other modern cameras.
Finally, let's talk about ease of use with smartphones because, as many of you would agree, we just can't leave our house anymore without our phones in our pockets. And we know many of you will be looking at the Canon EOS RP as a possible super-specced camera for Instagram and other social media platforms, besides the usual blog and YouTube stuff.
We're happy to say that we encountered zero issues pairing the RP with our Android devices using our home Wi-Fi and the free Canon Camera Connect app on the Google Play Store. This app lets you use your smartphone or tablet as a viewfinder, but more importantly, it allows you to download pictures and videos straight from the camera for quick online sharing.
Final thoughts
So, going back to our question: Is the Canon EOS RP still a good buy for content creators in 2021? For our use case, it's a yes, since we take more photos than videos for our work. And armed with the RF mount system — which, by the way, has more lenses to offer this time than when it launched — the RP becomes this powerful, portable camera you can depend on to give you quality shots with lovely colors and detail and plenty of full-frame background blur to make your work stand out. This is an excellent entry point for full-frame shooting even today.
But if you're buying this camera for its 4K capabilities mostly, then you really need to consider the lenses you purchase for it, and how they will be dealing with the crop factor. You can also wait for the model's replacement and check out that camera instead when it is released. Or wait for it to drop at retail, then snag the Canon EOS RP at a further reduced cost.
Canon EOS RP specs
Full-frame 26.2MP Dual Pixel CMOS sensor
Canon Digic 8 processor
4K/24p (about 1.7x)
1080p/24p, 30p, 60p
4fps continuous shooting with continuous autofocus
Eye-detection autofocus
Weather-sealed body
Fully-articulated 3-inch LCD touchscreen
2.36M dot OLED viewfinder
Dual control dials
USB-C port
Mini-HDMI out
Headphone jack
Microphone jack
Remote control terminal
Canon LP-E17 battery, 250 shots per charge
FYI, we own a Canon EOS 80D
---